That's right, for the paltry sum of $12.99 you can measure your car or truck's 0-60, lateral g forces, acceleration g forces, braking g forces, HP, TQ and much more.
Using the built in accelerometer housed in your iPhone or iPod Touch the Dynolicious Performance Meter makes this and more possible! Available from the iTunes app store!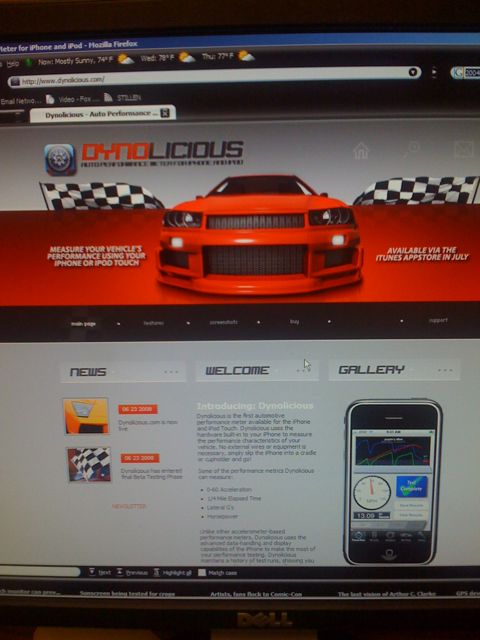 This program is really cool, and the virtual skid pad alone definitely makes it worth the price of entry. We've been playing with it around the office and will post some updates as soon as we put it in a car and get some numbers.
Also available is WordPress for iPhone and iPod Touch which this particular post was entirely created and published with.
Check out these and more on Apple's Web Apps Site.