Infineon Road Course in Sonoma, California is one of the most challenging tracks on the NASCAR Nextel Cup circuit.  With 12 turns and high speed straightaways leading into 30 mile per hour corners these 3,000+ pound cars abuse their brakes to the limit.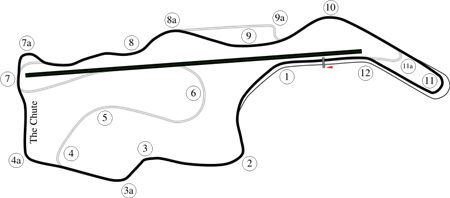 On June 22nd Kyle Busch put his AP Racing brakes to the ultimate test and came from 30th starting position to win the race.  This win moved him even further ahead as the points leader for the Nextel Cup Championship.
Immediately after getting out of the car the first company he thanked was AP Racing.  This is even more significant considering he did not thank his PAYING sponsors until after he thanked the manufacturer's of a product his race team pays over $30,000 to use.  If AP Racing brakes can help Kyle Busch win in such a demanding environment, imagine what AP Racing street kits can do you for your car during the day to day grind.
Here is an excerpt of his victory speech from the Joe Gibbs Racing website:
"We unloaded here this weekend and we were absolutely horrible," Busch said in his post-race press conference. "We were so bad we didn't know what was going on. These guys worked their tails off and never gave up. We worked on it and worked on it – made changes to everything – and finally figured it out. I have to thank AP Brakes, MAC Tools, M&M's, Snickers, Interstate Batteries, NOS Energy Drink and everybody that's helped us here. For Toyota to win here at their home race, that's pretty special, too."
Track Photo Courtesy Wikipedia