STILLEN is proud to release the final piece of the 2008-2009 Nissan Altima Coupe Body Kit, with the introduction of the urethane Altima Coupe Rear Corners Rear Corners.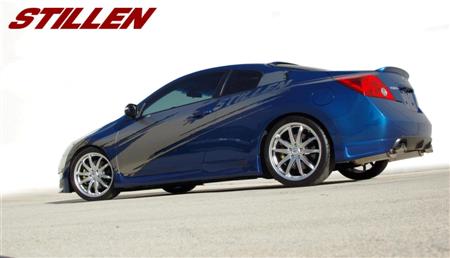 We just got the painted pieces back and immediately installed them on our test mule, and as you can see with the additional pictures below, the transformation is complete.
As with all STILLEN body components, these Altima Coupe Rear Corners are constructed from high quality extremely durable urethane, and are ready to be prepped and painted to match.
These rear corners are a perfect compliment to the STILLEN Side Skirts, and flow nicely with either the STILLEN Full Fascia or Lip Spoiler.
A complete list of body styling available for the Altima Coupe:
More photos below: