The highly anticipated development of the STILLEN Generation 3 Ultra Long Tube Intake (Part #402847) for the 2009 G37 Sedan is now a reality.  Sedan owners can now benefit from the extensive R&D done with the 3.7L motor here at STILLEN.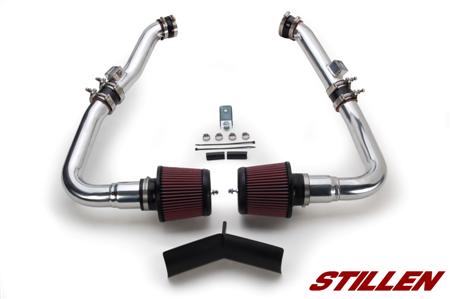 Over 50 variations of this intake were used in the development on the 3.7L Coupe to get the largest gains possible.  Gains on the G37 Sedan are 14hp and 10 lb/ft at the wheels. (Dyno below.)
The Generation 3 Intake System has a mild sound when cruising around, and an aggressive, undeniably powerful note when put under throttle.

Pricing and information can be found on the STILLEN Gen 3 Intake product page HERE.  These are in stock and shipping.
More information and a video (for approximate reference on sound) is available on the G37 Coupe Gen 3 Intake Blog post HERE.