We were in for a treat today as we got a chance to take a peek at a freshly painted R35 GT-R, done in a reminiscent blue that was so striking on earlier Skylines.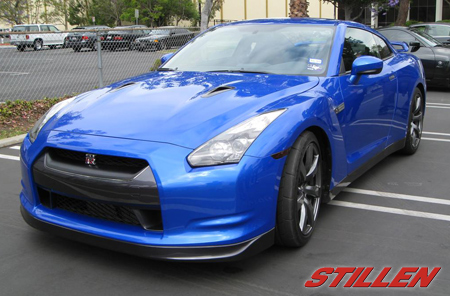 Several of us in the office had questioned why a blue wasn't an option for the current GT-R, and this owner decided this wasn't acceptable and took matters into his own hands, or rather the hands of extremely capable Wet Works Garage here in Costa Mesa, CA to handle the color change.
We knew Wet Works was working on one, and we first caught site of it from the guys at GT-R Blog who posted some pictures earlier today, and couldn't wait for it to get here, which it promptly did earlier this morning.  Quickly shot a horrible quality walk around with a point and shoot camera here in the office, and some additional photos.
Photos of the Blue Nissan R35 GT-R

For more information on the build, visit the owners blog here.  There are photos of each stage of the paint, from initial masking to final polishing.