On Saturday we opened up the parking lot and the doors to STILLEN as a place for guys at NICO to come down and throw a BBQ meet.  We were really impressed at the number of attendees, and the quality of the vehicles that showed up!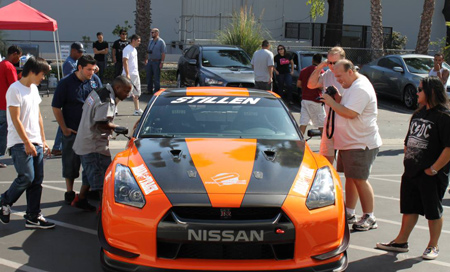 This was also the first time anyone has seen (and heard!) the STILLEN GT-R in a public setting, and the build is getting much closer to being finished in preparation for the upcoming Targa Newfoundland Rally in September.
We at STILLEN had a blast, and want to thank everyone who came down, and for thinking of us as the spot to host your event! Special thanks to Robert for setting up the event.. and Shawn for his tireless efforts at the grill getting everyone fed.
Here's some random pictures from yesterday.