As soon as the Nissan Cube's began to hit the streets here in the US, we knew these fun little cars would spice up the Mini-MPV market, and STILLEN went to work in our R&D department to develop some bolt-on performance items for the enthusiasts looking to take their Cube to the next level.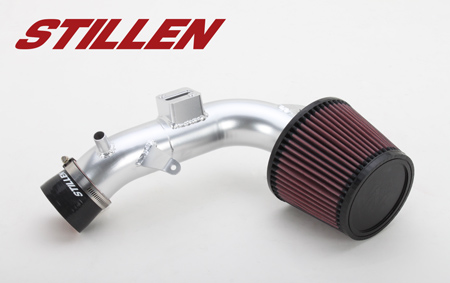 The STILLEN Hi-Flow Intake System for the Nissan Cube features bolt-on installation, removes the factory baffling and creating a direct intake air path. Quality silicone connectors are used, and brackets ensure a secure fit. A high-performance K&N conical filter keeps the dirt out, and features a velocity stack integrated in the filter base to create a venturi effect, accelerating the air intake speed.  The filter is cleanable (recommended maintenance at 50,000 miles) and features a 1,000,000 mile warranty.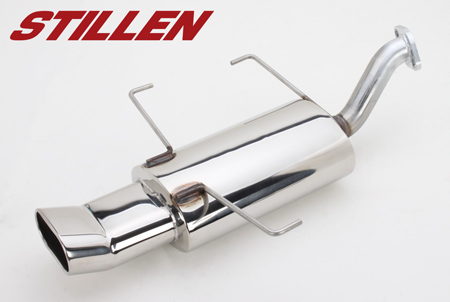 The STILLEN Rear Section Exhaust System is a very simple bolt up, simply removing the OEM section and installing the new unit.  The muffler and tips are a polished 304 Stainless Steel for a sparkling shine and maximum protection from rust and the elements.  The exhaust utilizes the factory hanger locations, no cutting, welding or fabrication is necessary.  The specialized oval tip adds great styling and echoes the shape of the rear window on the Cube.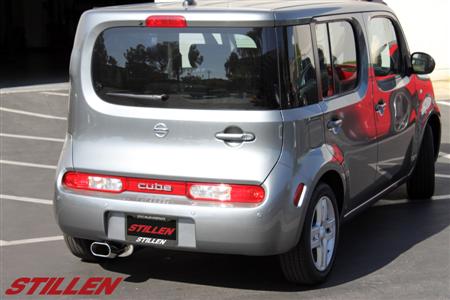 With the Intake System and Rear Section Exhaust installed, it's like the vehicle was transformed.  Under normal cruising the car is almost unchanged, no exhaust drone or audible signs of the power-adders installed.  When the throttle is pushed, the difference is tremendous, and really wakes up the 1.8L MR18DE engine, and brings it to life.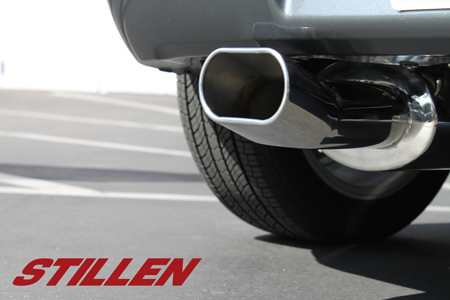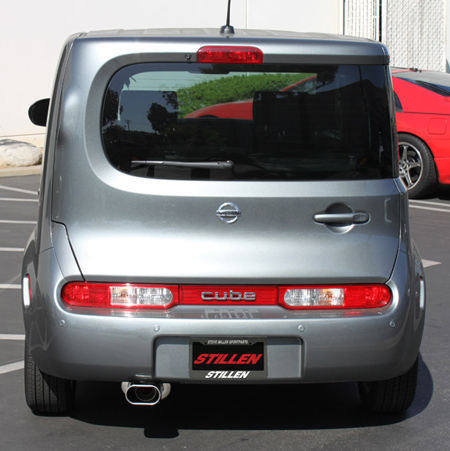 More information and pricing can be found on the STILLEN product pages: