The office was buzzing today, as development continues on braking improvements to the R35 Nissan GT-R. Here's a teaser shot of the upcoming STILLEN / AP Racing Carbon Ceramic Brake Upgrades currently in R&D here at STILLEN.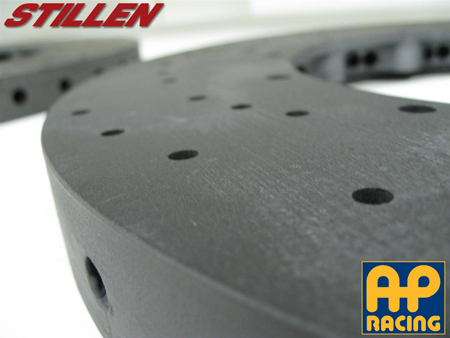 This setup will be used on the STILLEN GT-R being campaigned at the 2009 Targa Newfoundland Rally this September.
More information is coming soon.. be sure to follow our RSS Feed for up-to-date information as we release it.
Item discontinued, article left for informational purposes.