A few months ago STILLEN received the phone call from a Nissan GT-R owner with a simple inquiry…  "Can you turn my GT-R into a track only race-car?  Something I can drive occasionally on the street but it will be primarily a car for track days."  Well, after a two month build process, numerous track events, and many, many pleased calls from the customer, we are proud to say that we delivered!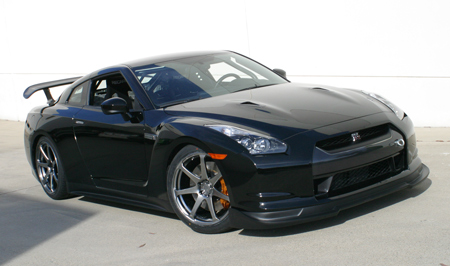 Over a two month time frame STILLEN transformed a showroom stock Nissan GT-R into an all out track god.  Yet to be beaten at any track event attended, this car has already started to rival the lap times of Porsche 997 cup race-cars at some tracks and has begun flirting with track records at others.  The owner of this car also owns a twin turbo Porsche 997 and a highly modified BMW M3.  Both of which saw regular track time.  To date the GT-R is nearly 10 seconds faster than both of them.  The Porsche has been returned to a street only car and the BMW has been turned over to the owner's friends, as he wants to spend all his time in the GT-R.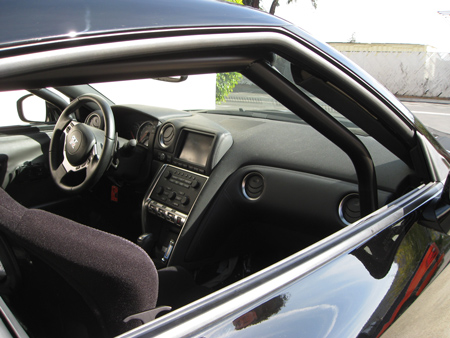 When the GT-R first arrived, the build plan was pretty modest.  Performance exhaust system, some racing seats, better handling supplied by STILLEN Sway Bars and KW Variant 3 Coilovers.  Minor brake upgrades being the AP Racing Rotors, new wheels, and some racing seats and harness bar.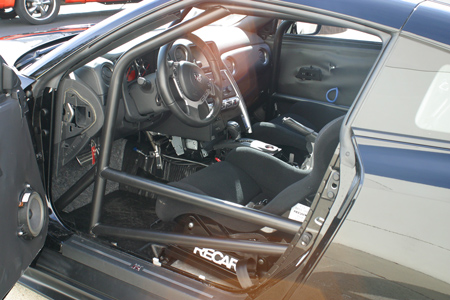 What happened after that was completely different.  The team at STILLEN began stripping the interior to fabricate a custom bolt-in roll cage.  After a lot of fab work it was determined that bolt-in just wasn't going to be practical.  So, a phone call was made to the owner and the decision was made to go all out.  Completely gut the interior, fabricate a weld-in roll cage built to SCCA specifications, interior fire suppression system with three spray nozzles and a trigger mounted release system, two Recaro racing seats, 6 point harnesses, remove the door panels, and reduce as much weight as possible.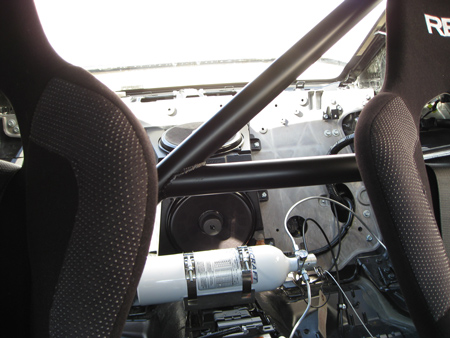 This also brought up the question of performance upgrades.  If we were going all out on the interior, roll cage, and suspension we might as well bump up the horsepower.  So, the decision was made to replace the O.E. turbos with larger Garrett turbos, do some custom tuning, and add a boost controller.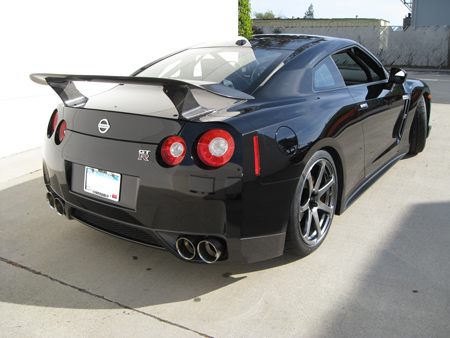 Well, the list of items kept growing and by the time it was all said and done the team at STILLEN was able to turn out arguably one of the nicest GT-R's ever built.  With already more than 20 track days under its belt and no good competition in sight the owner of this car is already planning a few more modifications and more work for the future.  Look for further updates later on.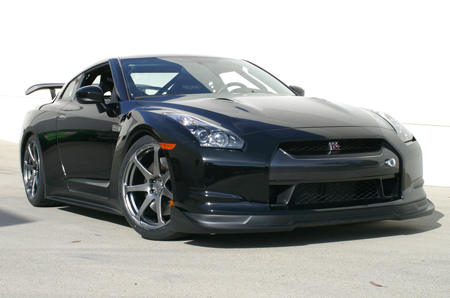 Here is a complete list of modifications made to the STILLEN prepared 2009 Nissan GT-R:
Performance:
South Side Performance Downpipes
South Side Performance Turbos
GReddy PRofec B-Spec II Electronic Boost Controller
Brakes/Suspension:
PAGID High Performance Racing Pads
Interior:
Fully gutted interior only leaving factory speakers and subwoofer and dashboard (Customer requested stereo maintained).
Custom 8-Point Roll Cage built to SCCA specifications
Recaro Racing Seats w/ 6-Point Harnesses
Custom Seat Frames fabricated at STILLEN
Safecraft Fire Suppression System w/ 3 Spray Nozzles
Exterior:
Esprit Single Plane Rear Wing – Constructed out of dry carbon fiber (total weight 3 pounds)
Wheels/Tires:
Yokohama Advan F7 20×10 up front and 20×11 in back.
Dunlop 660 summer tires
This car was built and completed in a very short time frame.  The original goal was re-evaluating the car after some track time, and returning the car for some Stage 2 items, such as the door panels, floor pans, and A LOT more power will be added..
.. if we can get the customer to get it off the track and get it back to us for even a couple of weeks.