Progress on the STILLEN GT-R continues at a maddening pace, getting the car prepared for the upcoming September deadline for the Targa Newfoundland Tarmac Rally.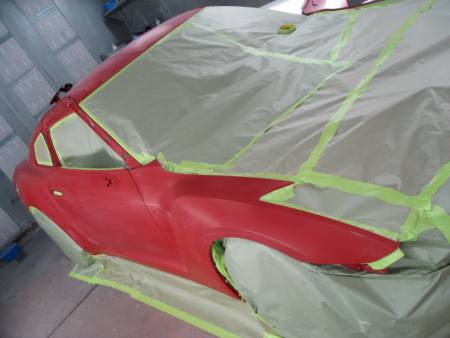 With most of the lightening done, including gutting the interior, Password:JDM dry carbon panels, and even subtle lightening of other components (see below.. hey weight is weight), it was time to get the GT-R into the paint booth.
For that we again turn to Wet Works Garage here in Costa Mesa, which has done a number of STILLEN vehicles, and is fully capable of turning out the quality needed and adhering to the tough time schedules we have to work with.  As usual, they didn't let us down, did a great job and met our time requirements, taking care as if it was their personal vehicle.
Here's some of the prep work before getting the car into the booth:

Some photos of the car in the booth, applying the many base coats, and finally beginning to spray the custom BASF topcoat:

Finally some photos of the car out of the booth, beginning it's final cut/polish to bring the paint to life, as well as some shots of the Password:JDM dry-carbon parts:

Final assembly of the car begins this next week, and look for some additional photos once the body components are reinstalled.
Now perhaps you're asking what the inspiration is for such a striking color?  Hopefully you're familiar with the Ford GT built for previous Targa Rallies we've campaigned in the last several years…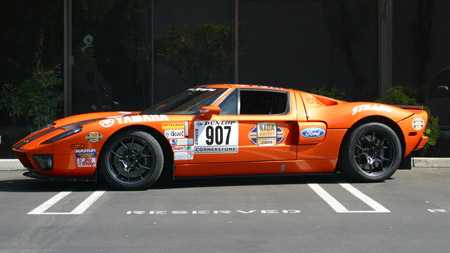 STILLEN Ford GT – 700hp RWD – Built in 2006
Competed in 2006 and 2008 Targa New Zealand Rally
Be sure to subscribe to our RSS feed as things gear up for this Rally.  We'll be continuing to document the build, and will be delivering updates, photos and video of this event.  STILLEN RSS Feed