This past weekend at 59th Pebble Beach Concours d'Elegance, Spyker debuted the drop-top version of it's latest hand-crafted supercar – the Spyker C8 Aileron Spyder.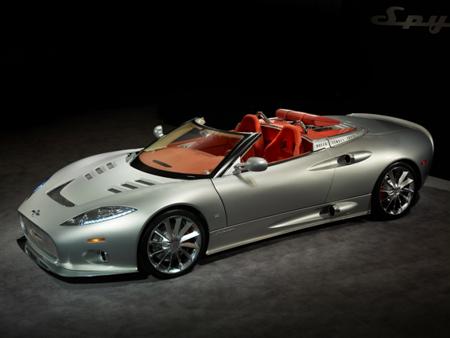 Spyker chose AP Racing as their brake technology partner from the beginning, and that relationship continues with their second generation supercar:
The C8 Aileron's brakes are supplied by AP Racing, a partner from day one. Black brake calipers with Spyker script are standard. Colour-coded calipers with Spyker script can be ordered as an option. Carbon ceramic brakes will be available as an option soon.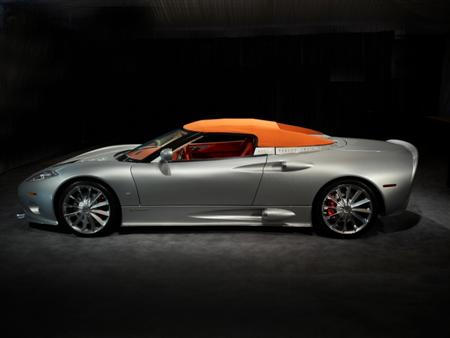 Those AP Racing brakes provide ample stopping power for the C8 Aileron Spyder, which is powered by an all-aluminum Audi derived 4.2L V8 (400HP/354TQ).  This pushes the car to a 300 km/h (187 mph) top speed with 0-60 ticking off in 4.5 seconds.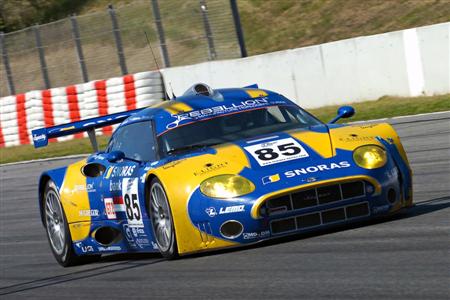 In addition to their road-going supercars, Spyker also uses AP Racing brakes in their race efforts with the Spyker C8 Laviolette GT2R.