Sorry for the delay in getting the final day's wrap-up onto the site, we took some time after the rally and celebrated with the rest of the Targa folks. It was then up first thing to get the car situated, and everything packed up for shipping back to STILLEN HQ, while Steve and Jodi drive the GT-R all the way back to Maine.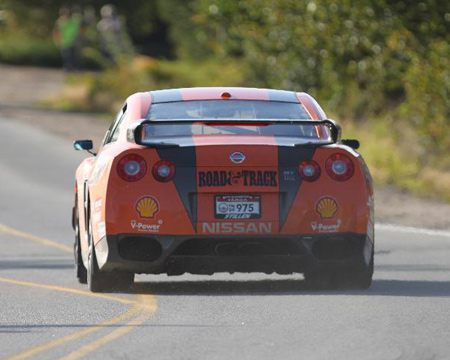 We're proud to say that we finished up winning our division.  The results speak for themselves in regards to the overall scores.  This rally is without question designed to be won by classic cars.  We knew there would be handicapping, but it would seem there is no way that a modern car can win.  We won the majority if not all of the stages by putting down the fastest times but we still lost.  In one of the stages on Friday, Steve and Mike actually passed three cars, and still missed their goal time and incurred a penalty.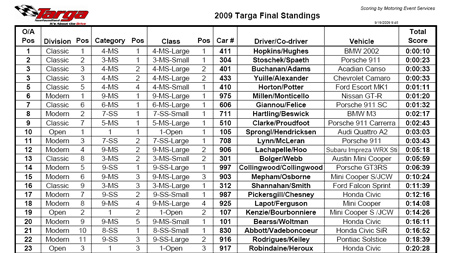 The main reason for Team STILLEN coming to Targa Newfoundland was to race our Nissan GT-R.  We knew that this was the first race for the car and we knew that it would do well but we really had no idea that the car would do so well!  If it weren't for that CV boot we would have only needed to fill the car with fuel and check tire wear all week long.  We could not be more excited about the fantastic performance of our Nissan GT R as well as our team.
Video: Road & Track Racing Day 5 Recap – Steve Millen & Mike Monticello
We are happy that we came and competed in the event.  We met some great people and saw a beautiful part of Canada that we otherwise would have never visited.  It was a pleasure watching some great drivers artfully handle their cars, especially Sprongl in the Audi.  He was a blast to watch!  I wish I could say that we're excited to come back next year but I really don't think we'll be coming back unless there is a serious overhaul of the timing and scoring.
Also, we had a great time with Seth and Glenn, our sweepstakes winners.  They were a lot of fun and true race/rally enthusiasts.  Seth, let's get that Z going and ready for the rally bud!
Road & Track also has additional information, interviews with Steve and Mike, and all kinds of content back to the build of the GT-R, and is located here:  http://www.roadandtrack.com/stillen
NOTE: We have tons of video, including in-car camera coverage of virtually every stage of the rally.  Check back next week as we begin to edit and upload this video!
See All of the 2009 Targa Newfoundland Coverage: