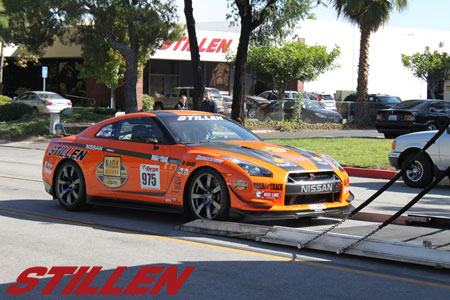 After spending only a short time back home, the STILLEN NADA Guides GT-R is once again going away. This time it is being trucked out to the SEMA show (Nov. 3 – 6 in Las Vegas), where it will be taking up residence in the BASF Automotive Refinish Solutions booth in the Racing and Performance area (booth 21442).
The Millens Look On As The STILLEN NADA Guides GT-R is Loaded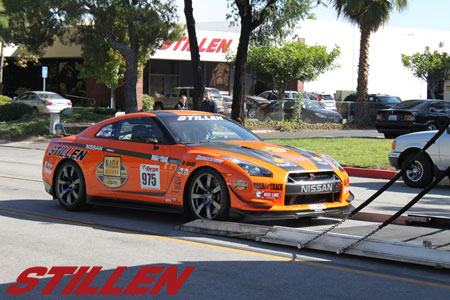 If you're going to be at the show, stop by and check out the car and that Orange Sherbert Paint in person at Booth# 21442.