Steve Millen and the marketing crew here at STILLEN took some time out and traveled to LA to spend some time with Adam Carolla, and be a part of his CarCast show.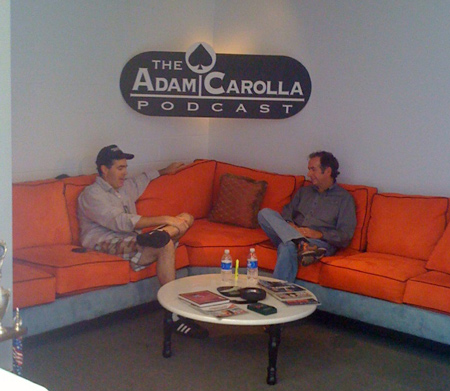 Adam's shop is very cool, with interesting things around every corner, and numerous projects in various states of completion.
We brought out the STILLEN GT-R, STILLEN 2009 Maxima, as well as our in-house 370Z with all of the STILLEN bolt-on items, and that is being used for body styling for upcoming STILLEN urethane items, including the prototype 370Z rear wing.
The Adam Carolla CarCast podcast will release in a week or so, and is available for free through iTunes and their website.  Additional video coverage of Adam and Steve discussing the cars will be available at the Motorator website.
Some behind the scenes preview is up on the Motorator website now:  http://www.motorator.com/videos/1007
Here's some photos from our iPhone's at the event: