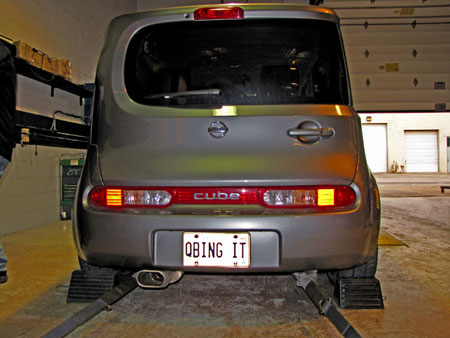 Recently a customer (Chris K. in Canada) put our exhaust and intake on his Cube, and took it to the local dyno to check what type of numbers it put down. Follow the jump to see the surprising results…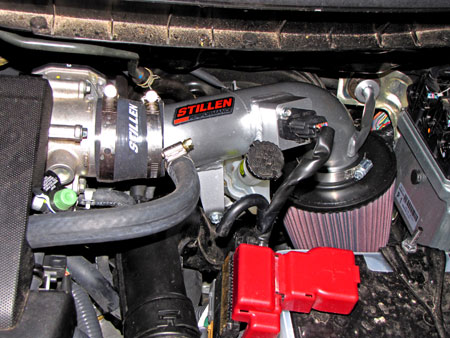 Chris was so excited about the new STILLEN Nissan Cube Intake and STILLEN Nissan Cube Exhaust that as soon as he received them he immediately installed them on his car. Unfortunately that means he wasn't able to do a "before" dyno. However the MR18DE engine in the Cube is rated at 122 hp @ 5200rpm and 127 lb-ft @ 4800rpm at the crankshaft from the factory. Applying an industry standard 15% drivetrain loss results in 104 hp and 108 lb-ft at the front wheels.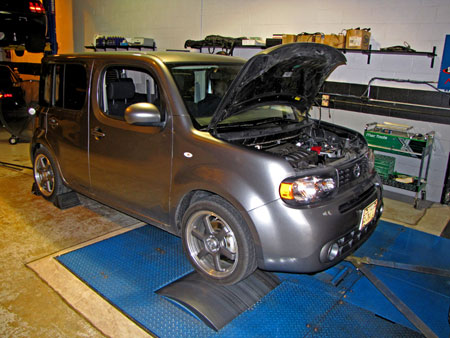 After the dyno was booted up and the car turned the drums at D'Sousa Performance in Milton, Ontario – Chris saw 125 hp and 122 lb-ft at the wheels. That could be as high as 21 hp and 14 lb-ft above our estimated factory whp rating. While it is possible that the Cube is underrated from the factory, that doesn't seem very likely on an engine like the MR18DE.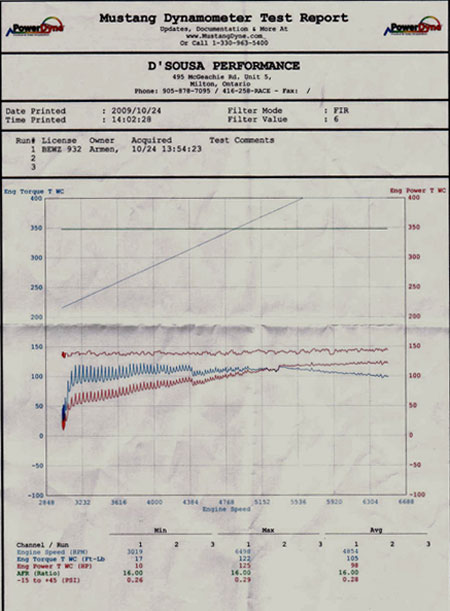 Chris was also very satisfied with the quality, fit and finish of the products, saying:
From the moment I unpackaged the parts, it was very clear to me that these were high quality products. Installation was a snap. Everything literally clicked into place and there was no need to modify anything for a perfect fit.

The pieces look fantastic on the car for sure, but the best part has to be the deep rich sound. The combination of the STILLEN CAI and the STILLEN muffler have really transformed my Nissan Cube into something not so SQUARE!