Mark your calendars:  STILLEN's Open House Customer Appreciation Day is
May 8th, 2010!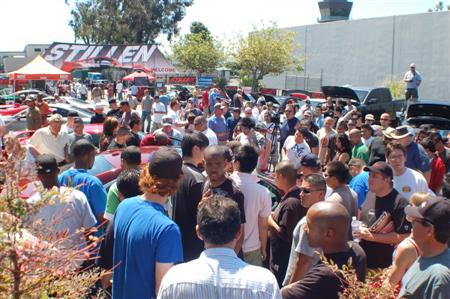 2009 brought some high highs and some low lows.  Through the tough economic times STILLEN pushed ahead with new products, new race programs and took the STILLEN prepared Nissan R35 GT-R to a first place finish in the Targa Newfoundland Rally.  All the while continuing growth saw the expansion of our manufacturing facility and more development out of R&D.
Development of that race program prevented us from being able to hold our annual Open House Customer Appreciation Day, but we are very excited to announce that 2010 will see the return of the highly anticipated event.  We would like to invite you to come down and celebrate our 25th year in business!
The STILLEN Open House event is arguably the largest gathering of Nissan/Infiniti owners in the world.  Showcasing some of the most highly modified vehicles you can imagine from all over the United States.  This day-long event is here at the STILLEN facility, and in 2008 we had to block off more of the street than usual and this year we are hoping to go even further!  This show brings thousands of cars and is a great place to see all kinds of modified vehicles from mild to wild!
Come down, bring your Nissan or Infiniti (or just yourself) and join us as we celebrate 25 years of STILLEN and Nissan/Infiniti performance!
Special Features and Attractions:
Thousands of highly modified Nissan/Infiniti cars from around the country
Discounted Dyno Runs
Show Specials on Products
Special Guest Appearances
Shop Tours
Technical Seminars
New Product Launches
Great Raffle Prizes and Giveaways
And much much more!