Recently we lauched the press release and information regarding the STILLEN 3.7L Supercharger for the Nissan 370Z and Infiniti G37, along with some video of track testing and data logging as we put the supercharger through it's paces in a demanding environment.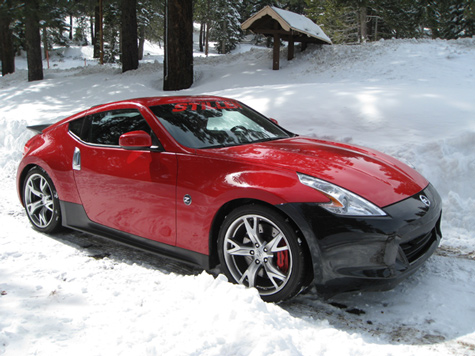 Our testing doesn't stop there.  Steve Millen personally has been putting thousands of miles on the STILLEN 370Z in all types of environments, altitudes, deserts, long trips through surrounding states, and earlier this week spent some time in the snow and cold for some cold weather endurance testing, including freezing temperatures, cold starts below freezing, etc.
We're happy to report the STILLEN Supercharger is performing excellent and exactly to our standards, and we are excited for the release to customers later this month. STILLEN is accepting pre-orders on this kit, please call 866-250-5542 for more information, and a special intro price!
NOTE:  Take a sneak peek at the first production pieces of the STILLEN 370Z Side Skirts (unpainted)!  These are functional pieces made of very durable polyurethane, and ther design assists in adding downforce to the car.
STILLEN Supercharger Development Posts