Steve Millen and the STILLEN team have returned home from the Spectre 341 Challenge.  We had a great trip and we are already thinking of ways to improve the car for next year and see what kind of car I (Kyle Millen) can bring up there to compete in!  The team at Spectre did a great job for their first event and we are really looking forward to heading back next year!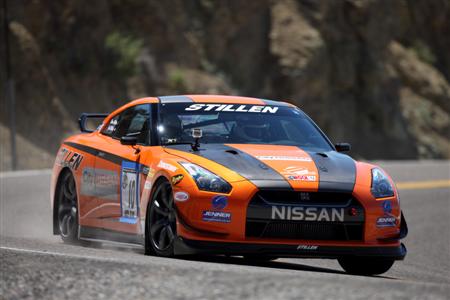 Photo courtesy of Larry Chen / Spectre 341
The GT-R finished 2nd overall, missing the top time by 1 second. Next year we'll be bringing back some Dunlops and should be able to pick up at least 5 or 6 seconds.  Unfortunately the Bridgestone run flats did not offer enough grip for the hill climb.  But, we knew that going into the event as the Dunlop tire is the NISSAN recommended performance tire.  Unfortunately they were out of stock though so we had to run the Bridgestone's.
Virginia City is an amazing little town and if anyone is ever in search of a fun destination that will take them back to the old western movies, this place will make you feel like John Wayne…It is truly unbelievable!  The town is nearly 300 years old and I'm pretty sure the only modern updates are the paved roads.  The sidewalks are still wood, the buildings are hundreds of years old and they are awesome!  The locals are also extremely nice and friendly.
Steve ran his fast times of the day early in the morning on Saturday morning and around noon made the decision to pack up and head home.  He reported that the road had become too hot and the tires too slick so he felt like he had gone as fast as he could go.  As you know, we had two days to turn the car around and get it into a transporter headed for targa New Zealand on Tuesday so we all decided it was best to just save the car and head home a little early.
Here's some photos of some of the cars at the event:
Around noon we were on the road home.  I made the 480 mile road trip in about 8.5 hours in our supercharged 370Z.  I was also really impressed that I did it on one tank of gas which means it averaged around 27 MPG!  Not bad!
Unfortunately one of the other competitors Alex (VRAlexander) Djordevic had gone off the road in the fastest section and did not survive. All of us at STILLEN would like send our thoughts and well wishes to Alex's family and friends.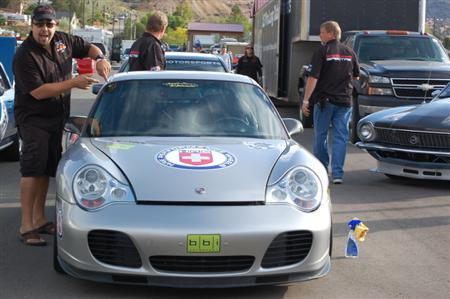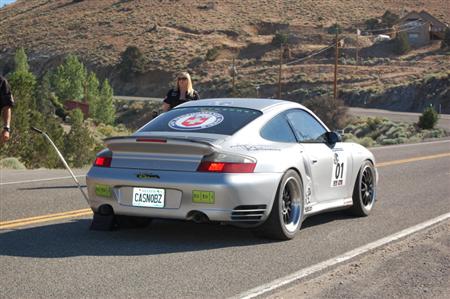 Photos by Boxtergirlie01 via 6speedonline.com
More Coverage: