NZ Autocar magazine is the premier automotive magazine covering all things cool in the automotive world of New Zealand, and this month the STILLEN GT-R graces the cover and a full 8-page feature with performance testing.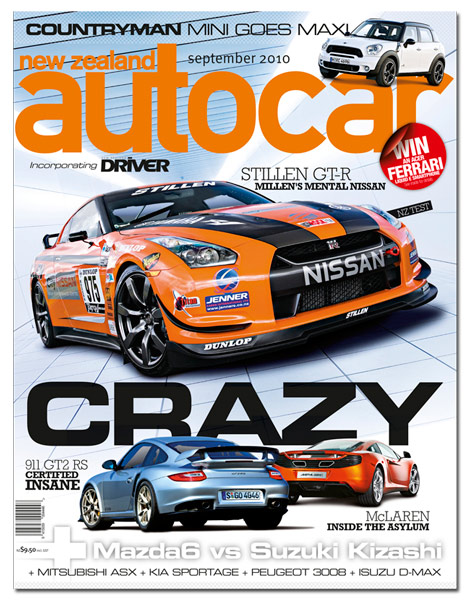 With the STILLEN GT-R down in New Zealand for both the Speedshow (NZ's largest auto show) where it was on display with the matching orange STILLEN Ford GT, and the upcoming Targa New Zealand Rally,  it was the perfect opportunity for Steve Millen to meet with Kyle Cassidy, Editor of NZ Autocar, and get his take after experiencing the STILLEN-built R35 GT-R.
To quote Kyle Cassidy from the September 2010 issue of NZ Autocar:
"For crushing performance, we thought we couldn't do much better than the Nissan   GT-R – but we were wrong. Strapped into a modified STILLEN version, we recorded our fastest four-wheeled 80-120km/h time ever."
"…it's ludicrously loud, and the ride is uncompromising, but the leap in performance of the STILLEN car over the alerady quick stock offering is staggering."
Images are smaller for web view – To read the full story click here!