The STILLEN / Vortech V-3 series supercharger is unique in that it uses a self-lubricating oil.  This means there is no need for running additional oil lines, or tapping the oil pan.  All of those inconveniences (and future leaks) from previous versions are a thing of the past.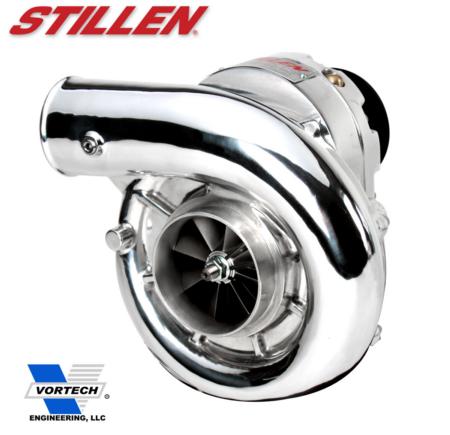 The V-3 utliizes a very simple stainless braided hose that is designed to hang down near the shassis of the car.  Oil changes are made easy by simply removing the drain bolt, and refilling to the specified level.  Please follow these guidelines in servicing your supercharger unit. DO NOT OVERFILL!
STILLEN / Vortech V-3 Supercharger Mainteance Schedule & Procedure
Check the supercharger fluid level using the dipstick at every 2,500 mile intervals.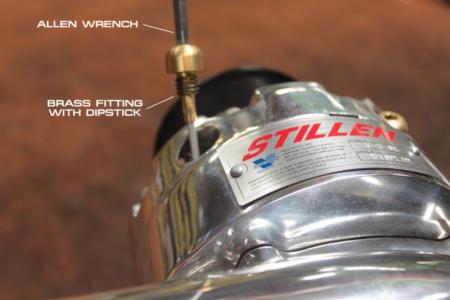 Initial supercharger fluid change must be performed 2,500 miles after installation, and must then be changed at least every 7,500 miles from there on.

Drain the fluid; re-fill the unit with only 4 oz. of the Vortech supplied lubricating fluid.
Confirm proper oil level using the dipstick. DO NOT OVERFILL!!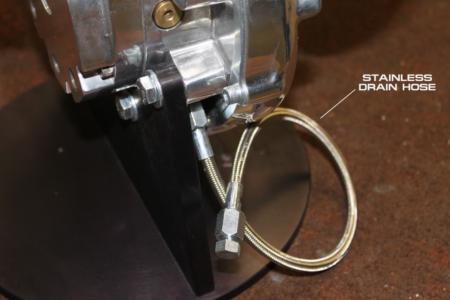 Fluid level checking procedure:

Ensure that the .06″ copper sealing washer is located on the dipstick base
Thread the clean dipstick into the unit until it seats.
Once the dipstick has seated, remove the dipstick from the unit. Fluid should register in the crosshatched area at the bottom of the dipstick.
DO NOT OVERFILL! Drain excess fluid from the unit if it above the maximum level on the dipstick.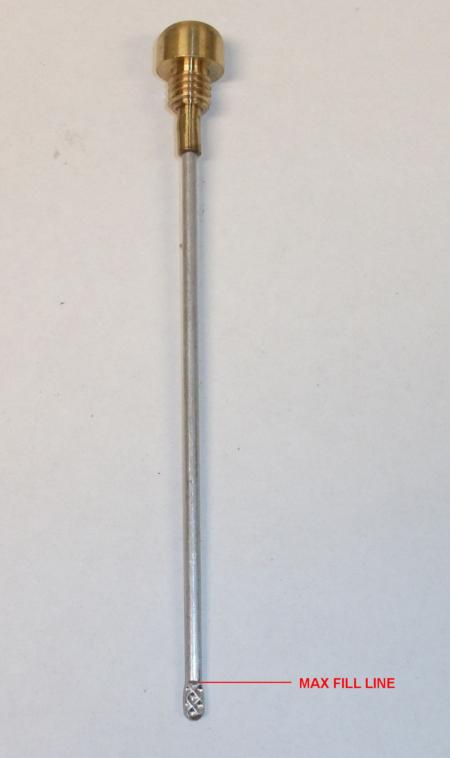 WARNING: Use of any other fluid other than the Vortech supplied special lubricating fluid will void the warranty and may cause component failure.