Well, I am sitting in the hotel room in Manakau (man-ah-cow) and I'm a bit confused about this week in New Zealand with the STILLEN team competing in the Targa Rally.  In 2006 I packed some board shorts, t-shirts, shorts, a couple pairs of jeans and a light wind breaker.  I immediately went down and bought myself a heavy jacket, jeans, and some rain gear.  In 2008 I was optimistic and brought down a pair of board shorts, couple pair of shorts and some t-shirts along with a heavy jacket and jeans.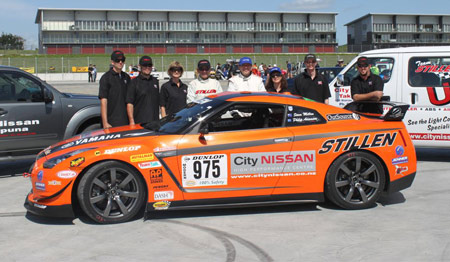 Upon my arrival I dumped the T-shirts, shorts, and boardshorts at the house as I realized I wouldn't need any of it for the week.  Just stuck with the jeans and jackets and was good all week.  This year when I packed I laughed when I saw my clean boardshorts sitting in the closet, grabbed all my jeans, my heavy jackets, and one pair of shorts and a few shirts.  Now I'm convinced that New Zealand is messing with me.  We haven't had a drop of rain or even a menacing cloud and the weather reports are good for most the week with some rain possible towards the end of the week.  Just my luck!!!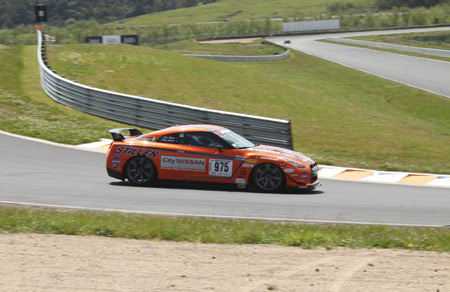 As normal, Prologue day was spent with a couple of shake down stages just to get the cars sorted and the drivers and navigators on the same page.  This year Prologue was held at Hampton Downs, a beautiful new circuit about 30 minutes outside of Manakau.  Just like 2008 we're keeping the car at the Telstra center.  During the down time we took a look at the competitors GT-R's and I must say, they are well prepared!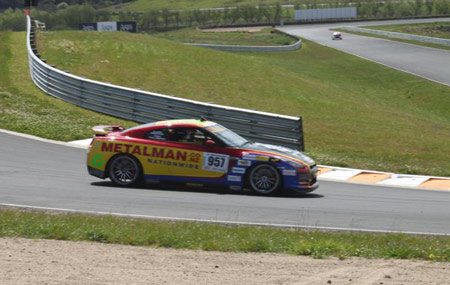 Metalman's GT-R looks very well prepared and appears to be well sorted.  Also, Clark Proctor seems to have a good handle on the car and was doing a good job pedaling around Hampton Downs.  Harry Dodson in the Dodson Motorsports GT-R arrived with a long list of light weight carbon fiber goodies and power adders.  Harry was quick around the track and put on a good show!  Tony Quinn is never someone to overlook with more GT-R targa experience than any of us and is always competitive!  Overall we're excited for a fun, competitive week and look forward to seeing it all unfold.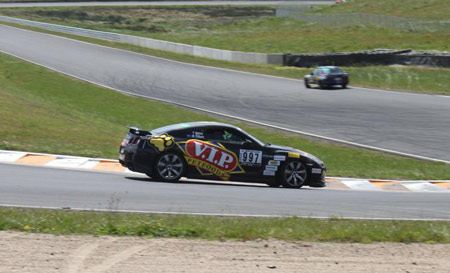 Not much to report today so I just wanted to shoot some pictures over and give you a brief update on how we're all doing.  Steve is liking the car and Phillip is getting comfortable in the passenger seat.  Joe and Mark didn't have to do too much today.  We took advantage of the repeatability of the race track and tested out different tire pressures and different suspension settings.  Steve was able to find his sweet spot and preferred specifications and get the car dialed in.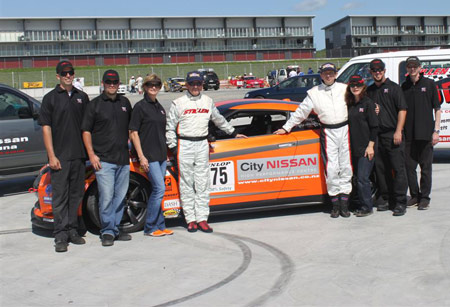 Here's a Ford GT, which is an great reminder of the bright orange STILLEN Ford GT that we last ran here at previous years of the Targa New Zealand!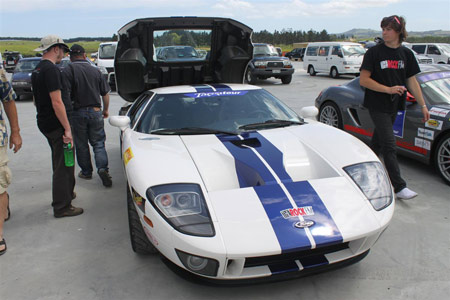 What's that? Never seen a furry Mitsubishi Van?  Now you can check that off your bucket list..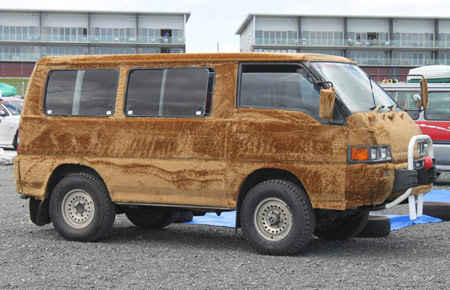 Daily updates to come!
Follow all of the coverage of the 2010 Dunlop Targa New Zealand Rally