Well, it's that time of year again. Every year around this time we prepare for Steve Millen to send the race car to some far off country or island where we will race for 5 days straight and cover nearly 2,000 miles. In 2009 the team took on the challenges of Targa Newfoundland for the first time and brought home a first place finish in the modern division, first place finish for the manufacturers, and put down some new stage records on the public streets of Gander and others. It was an amazing journey that saw the unveiling of the STILLEN GT-R in Targa rally competition.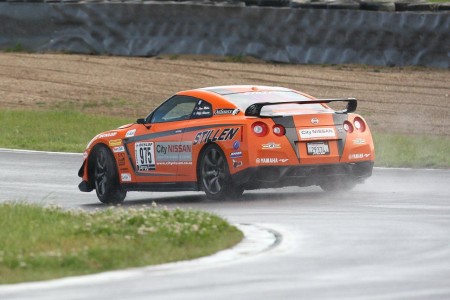 If you've been following the STILLEN GT-R race-car you've seen that upon completion of the Targa Newfoundland rally the car was immediately driven by Steve and his wife Jodi back across the border to Maine, where it was picked up by Fedex vehicle transport and shipped to Texas for the National Z convention. From there it was sent straight to Nissan headquarters in Tennessee where it sat on display in the lobby and Steve even drove it through the assembly plants in Smyrna! After a few weeks of traveling around the country the car came back to Costa Mesa where the guys at STILLEN had just enough time to wash it, put it back on a transporter and send it to SEMA show where it was put on display in the BASF booth. Since then the car has been on display at the Toronto auto show, numerous local car shows, the cover of DSPORT Magazine and the team even had time to test some new parts up at Spring Mountain and the Highway 341 Challenge.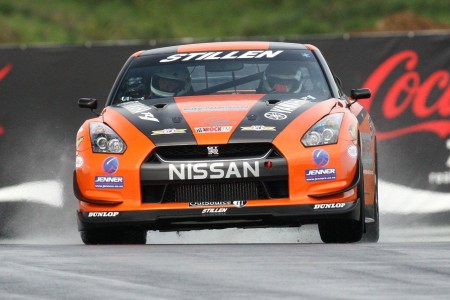 2010 sees the return of Steve Millen to the Targa New Zealand rally. In years past Steve has driven numerous different cars at the Targa rally including 6 cylinder Ford Falcon's (basically a Taurus), a wild turbo inline-6 all wheel drive Focus that would have been an awesome car had it been able to complete all of the stages before retiring mid-week with mechanical troubles, and all the way to the Ford GT supercar that we campaigned for two years in 2006 and 2008. The GT was a blast but it was no match for the all wheel drive Subaru's, Evo's, and GT-R's. So, Steve fixed that… Now we're bringing an all wheel drive GT-R of our own.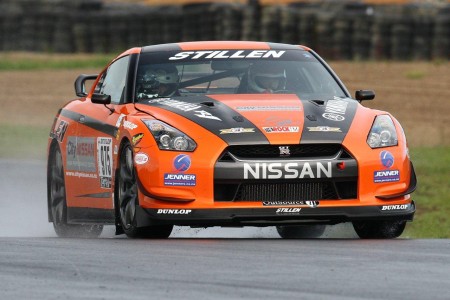 At the end of June Steve and the crew competed in the Spectre 341 Hillclimb Challenge and just two days after competing loaded the car in a container and sent it on its way to New Zealand. The car needed to leave a little earlier than normal this year because it was going to be the feature vehicle of the largest automotive show in New Zealand. With a great showing at Speed Show and a few magazine's writing stories about the car Steve came home and began the work out routine to keep himself in shape for competition. He also began working closely with his new navigator and letting him know what he was looking for and what he wanted to hear. This year Steve is throwing Philip Adamson in the passenger seat of the GT-R for the navigator duties. Philip has co-driven in Targa events before and has some experience in what the driver needs to hear. Good luck Philip!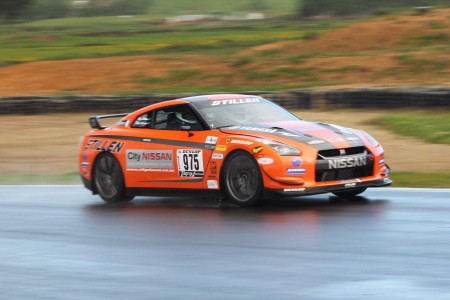 I (Kyle Millen) will be leaving next Wednesday with Mark Ungles and Joe Nagy. Mark has been a part of the Targa rally team since 2006 and Joe came on board in 2009 for Targa Newfoundland. You might remember Mark and Joe were the Mcgyver mechanics in Newfoundland when they were able to hold a CV boot together with RTV silicone before a replacement could be sourced!!! I will be heading down again to follow along the rally and send back nightly updates on our progress. Check back in a few days as I plan on writing a couple of updates on the car and work we've done before competition begins. We can't wait to get started and hope you enjoy the action!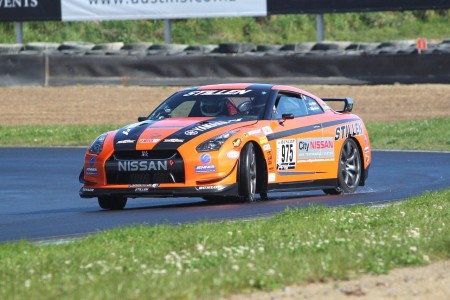 Follow all of the coverage of the 2010 Dunlop Targa New Zealand Rally