Just some quick pictures of some Password:JDM GT-R dry carbon pieces for a STILLEN customer, being consolidated with some other items for shipping.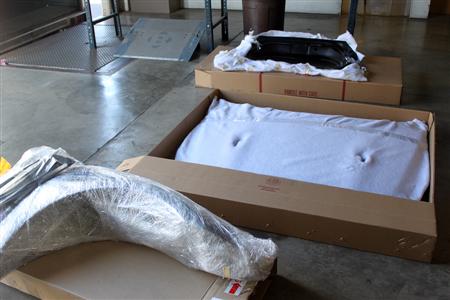 Inspection of these ultra lightweight parts really shows the quality that goes into them, and packaged well.
The widebody fenders in the front allow for the GT-R to run 20×11 wide wheels and push the rubber out to 315/30/20 in the front and rear, adding a really aggressive look. Here's some installed photos from Password:JDM:
Password:JDM looked at all areas of the GT-R, and common upgrades to both reduce a significant amount of weight and increase the styling is doing the hood and trunk, they even spent extra time  jumping on the NACA ducts, and enlarging them to aide in additional airflow.
Beautiful products, and a great upgrade!  Not a bad way to spend 10 large!