One of the more popular products we make for the Nissan GT-R has been the polyurethane Protective Skid Plate, and with the changes to the new 2012 GT-R's front lip, this required a new skid plate to be designed. Proud to announce we are in final development of the new version for the new model!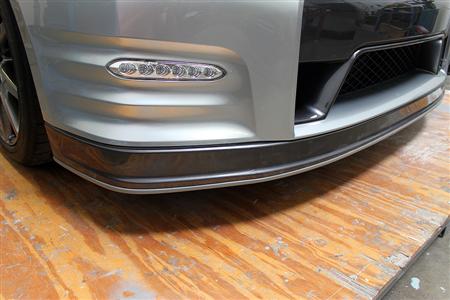 Here's a sneak peek inside the STILLEN modeling shop located in Costa Mesa, CA, and shows the final piece test fitted on the car before we sent it into mold preparation.  The final production part will be black urethane, sprayed with a black matte paint, and can also easily be painted to match any specific color if desired.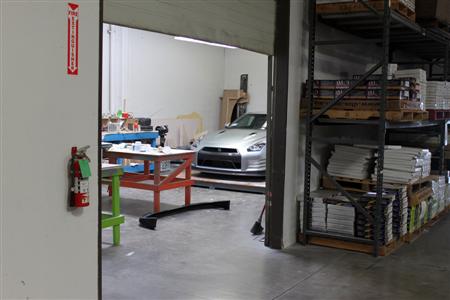 The skid plate is designed to protect the extremely expensive front fascia from scrapes and light bumps. It follows the specific contours of the car, and installs in just minutes with everything needed supplied.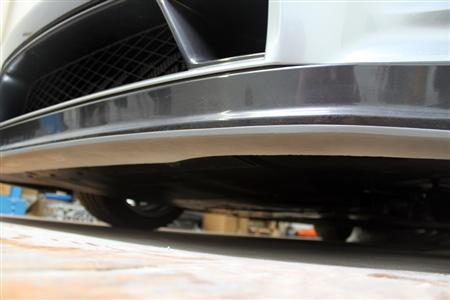 We are in full swing with the 2012 Nissan GT-R, and are also nearly finished with the Front Lip Spoiler, as well as the Aerodynamic Side Skirts which are also available for the 2009-2011 GT-R.  Look for more information soon.
We've also been doing product fitment on other STILLEN items, such as our Cat-Back Exhaust System, Secondary Cat-Delete Y-Pipes, Stainless Steel Brake Lines, AP Racing rotor upgrades and much more!