Meet Paul and Robyn Mullen of Australia, who are taking a neat trip on the historic Route 66 from California to Chicago.  The Mullen's are recently married, and taking their honeymoon on the road, after purchasing the Ford Mustang we built and hitting the pavement hard on a multi-state US trip!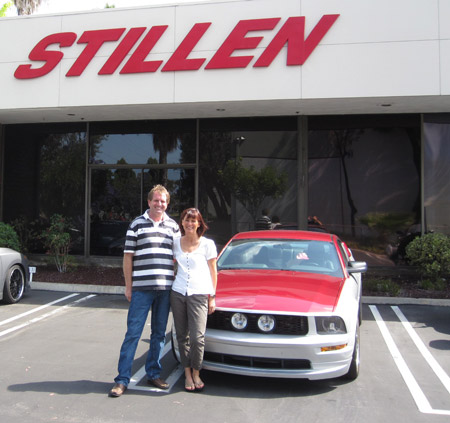 Paul Mullen and Steve Millen have known each other for years and years, with Paul heading up Black Magic Media, a television production company which has handled coverage on numerous New Zealand Targa Rallies Steve has raced in.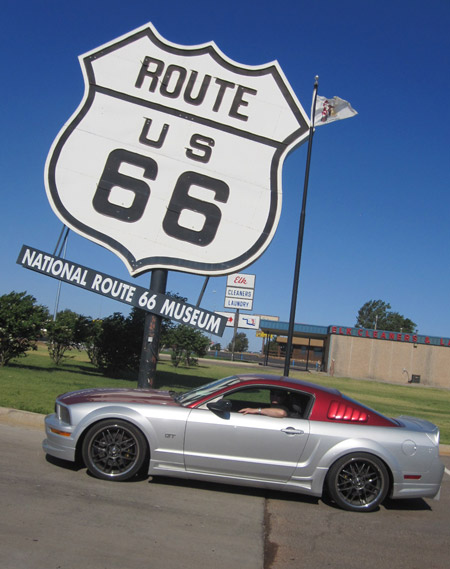 Paul and Robyn are doing an excellent job in capturing their trip, blogging daily about the quirks and interesting things they have discovered along the way, with plenty of pictures as well.  Neat to see the Mustang stretch it's legs, and get to see it pictured along all of the cool roadside attractions on the nostalgic-ridden Route 66.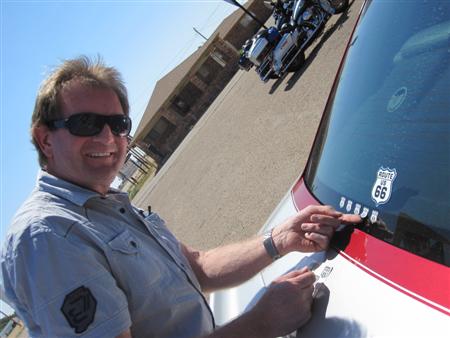 This 2007 Mustang features a variety of upgrades, from the Magnuson intercooled supercharger system, AP Racing front and rear big brake kit, STILLEN polyurethane body kit, custom paint and full audio installation, wheels and tires, and Eibach upgraded suspension. Just shows how a properly set up vehicle can have huge increased power, performance and handling, and still be qualified for long trips and remain comfortable and fun to drive.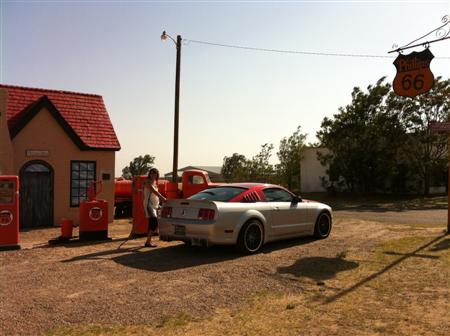 We encourage you to follow along in their journey, it looks like a blast!
http://route66mullanstyle.blogspot.com/