The connection with STILLEN and anything NISSAN is extremely obvious, but many people aren't aware that we also can help many other nameplates reach their peak power potentials.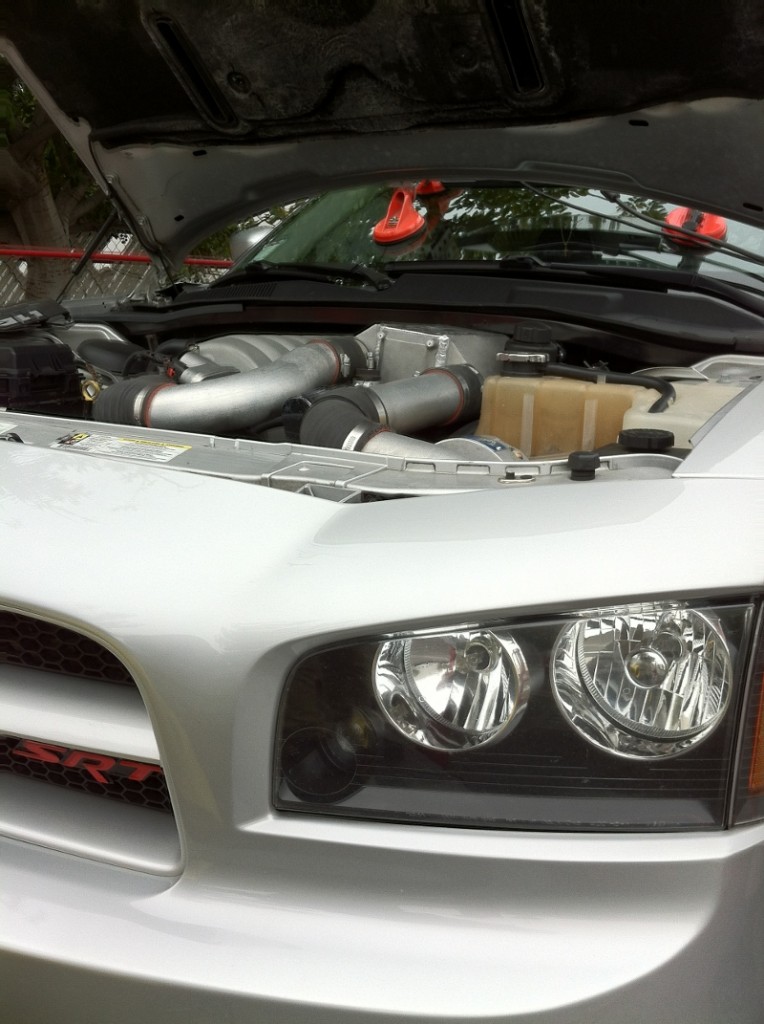 In the case of this 2011 SRT8 Dodge Charger, the customer just wasn't happy with the factory performance levels, he turned to us to help him build a very mean machine. With the help of our Performance Department, we addressed as many areas in the engine as we could that would fit into our customers budget.  He told us he wanted to make some serious power figures with his Vortech supercharger kit, and instead of just slapping a big pulley on there and calling it a day. We did what any respectable shop would do and started with the basics.
First, we installed forged pistons and rods in order to handle the larger volume of air in the cylinders. Then we of course, added larger injectors and upgraded the fuel pump to provide the engine with plenty of fuel for safety. In order to keep things flowing properly, we then ported and polished the head and made sure to beef up the hardware holding everything together. After all the known weaknesses in the engine were addressed we installed the Vortech Supercharger and gave the customer a smaller pulley, raising his boost to 7lbs.  With all that serious engine work done, the customer opted to go for the more smog friendly route and installed some high flowing cats and a cat back exhaust.
After everything was bolted back together, it was time to get some baseline dyno runs and begin the tuning process to keep everything working in harmony.
While I can't release the final numbers just yet, I will leave you with a quick vid of the Mopar beast laying down some serious power on our dyno….  I apologize for the quality of the video (shot with my iPhone) but it most definitely get's the point across.
All you MOPAR fans make sure you get yourselves acquainted with our Performance Center as soon as you can. We got you covered.