This is your chance to get a FREE Oil or Transmission cooler as well as up to 50% OFF STILLEN urethane.
Check out the flyer below for details: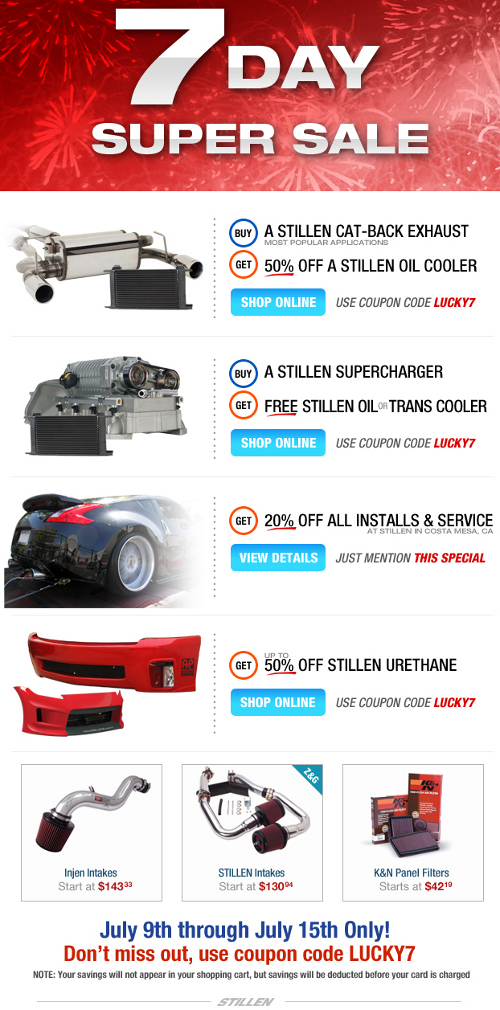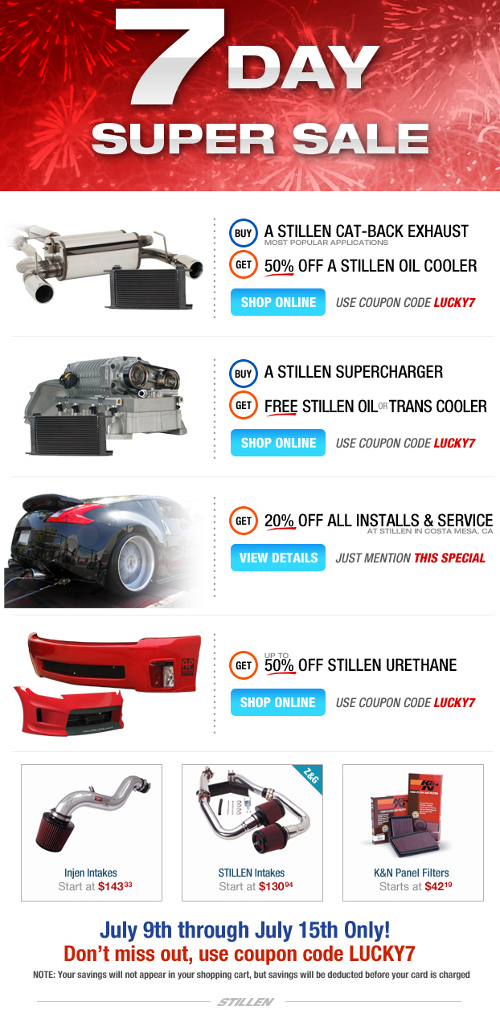 Don't forget to enter LUCKY7 as your coupon code.
Note: Your savings will not appear in your shopping cart but your savings will be deducted before your card is charged.