Magazine's and parts manufacturer have always had a relationship much like peanut butter and jelly. Magazine's usually rely on manufacturer's for ads and manufacturer's rely on magazines for advertising. They are good on their own, but it seems like they were made for each other.  I'm proud to let you know that STILLEN and DSPORT have teamed up to give you something just as wonderful as the perfect PB&J.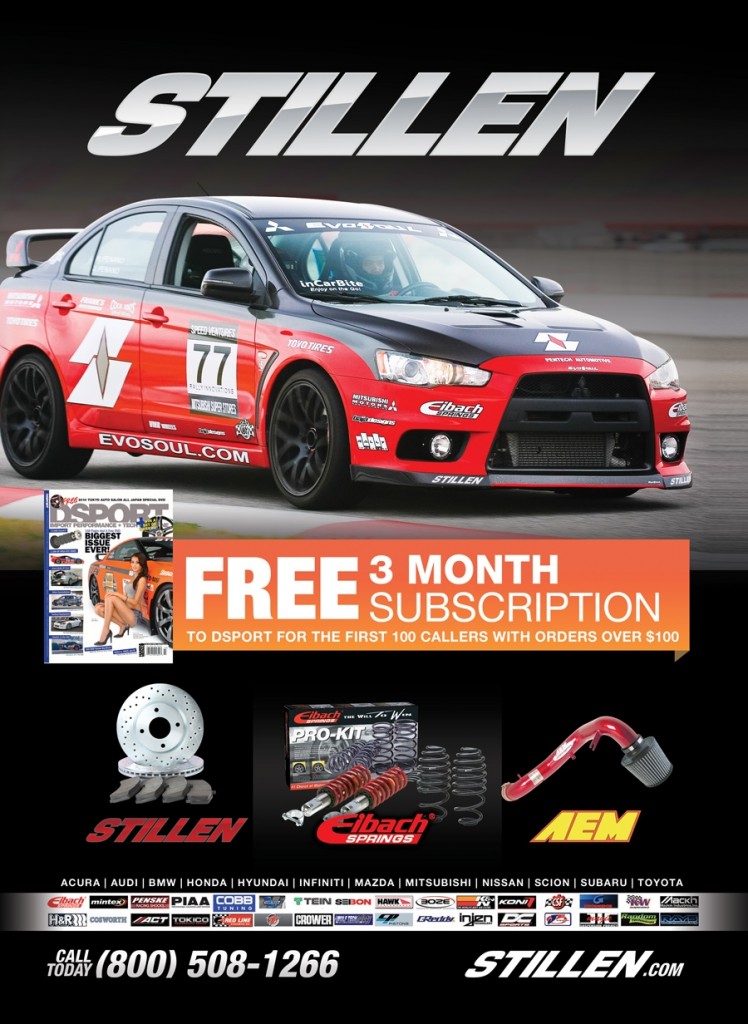 THE FIRST 100 CALLERS WITH ORDERS OF $100 OR MORE will get a FREE 3 month subscription to
DSPORT
magazine.
Don't sleep on this folks, spots are filling up fast.
CALL TODAY
1800 508- 1266