We here at STILLEN are very excited about the release of the new Scion FR-S / Subaru BRZ.  In typical STILLEN fashion, we have already got the ball rolling on many upgrades for the car, but here is YOUR chance to make your mark on the aftermarket FR-S world.
For the first time in STILLEN history, we are giving YOU, the public, the chance to design the next STILLEN lip kit that will be produced by STILLEN for the Scion FRS.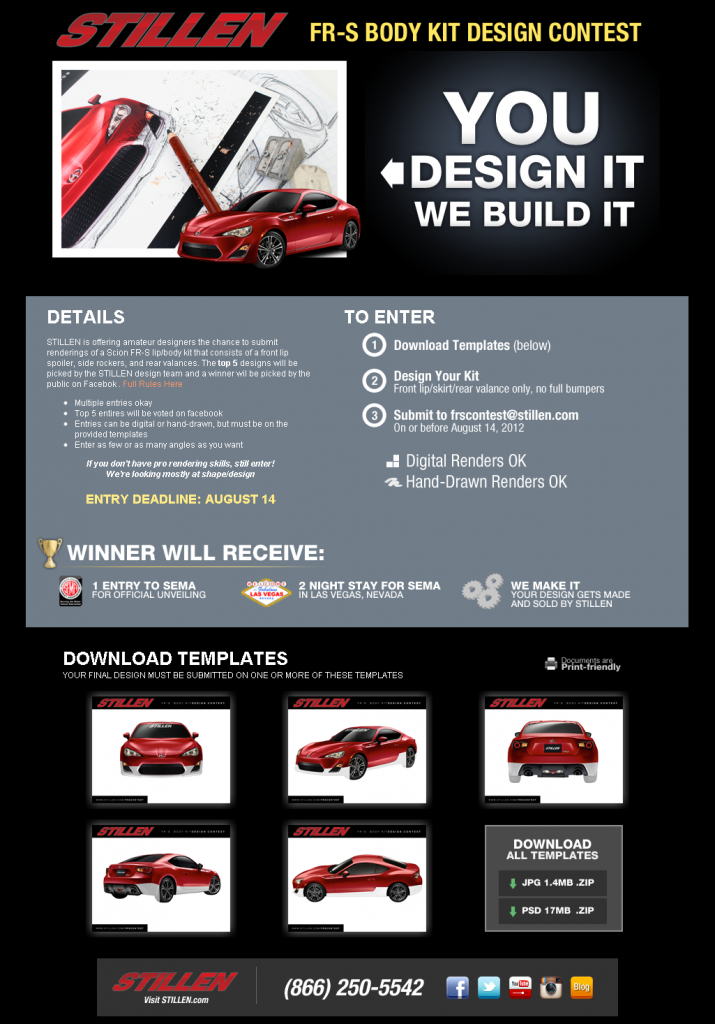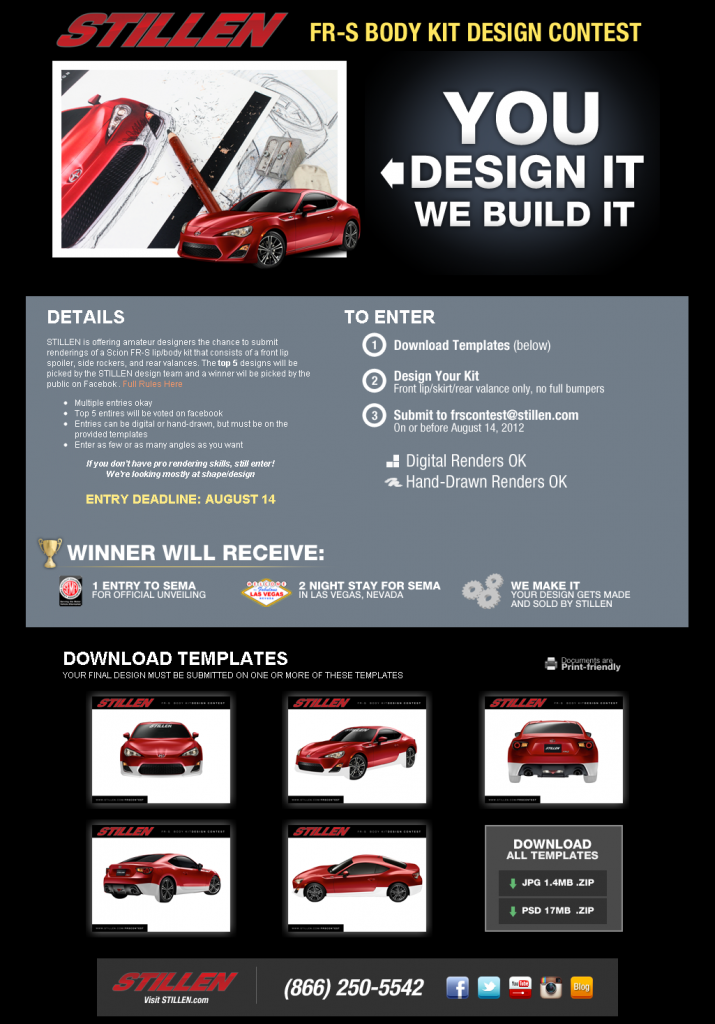 That's right YOU DESIGN IT, WE BUILD IT! 
We are accepting submissions today through August 14th 2012, once all the submissions are collected (send to:  frscontest@stillen.com ) we will pick the top 5 designs for people to vote on via facebook poll.  The designs must be able to be reproduced out of urethane only. Sorry guys, no carbon fiber or fiberglass work. You can include them in your renderings but just know, we won't be manufacturing those pieces.
Submissions must be based off the downloadable templates (found here) and can either be hand drawn or digital.
After all the facebook votes have been tallied, the winner will be announced by us on August 20th 2012.
The grand prize winner will receive:
THEIR BODY KIT BEING BUILT AND SOLD BY STILLEN
2 NIGHTS STAY IN VEGAS FOR SEMA 2012
SEMA SHOW PASSES TO SEE THEIR BODY KIT REVEALED FOR THE FIRST TIME
This is your chance to build the Scion FR-S of your dreams. We can't wait to see what you guys come up with.