There aren't many Mustang's that impress me as of late, but this little red pony from our pals over at Street Scene could very well be the perfect California cruiser.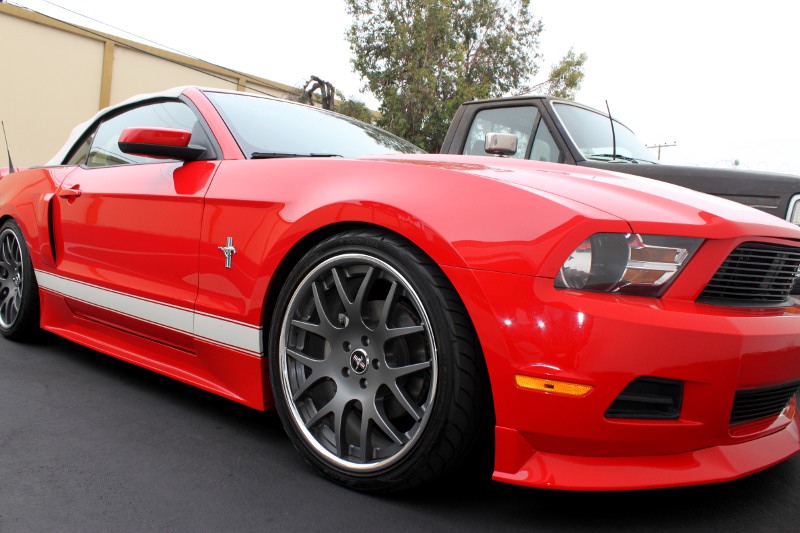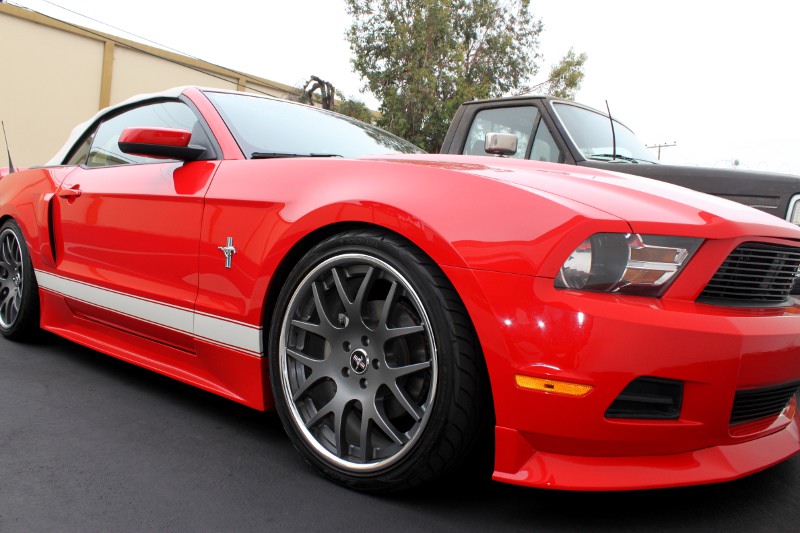 Upon first site, you can't help but notice the full STREET SCENE body kit.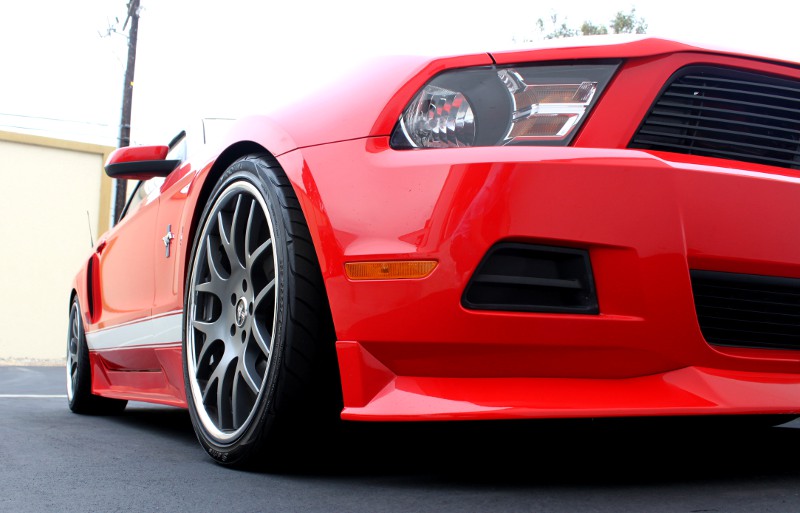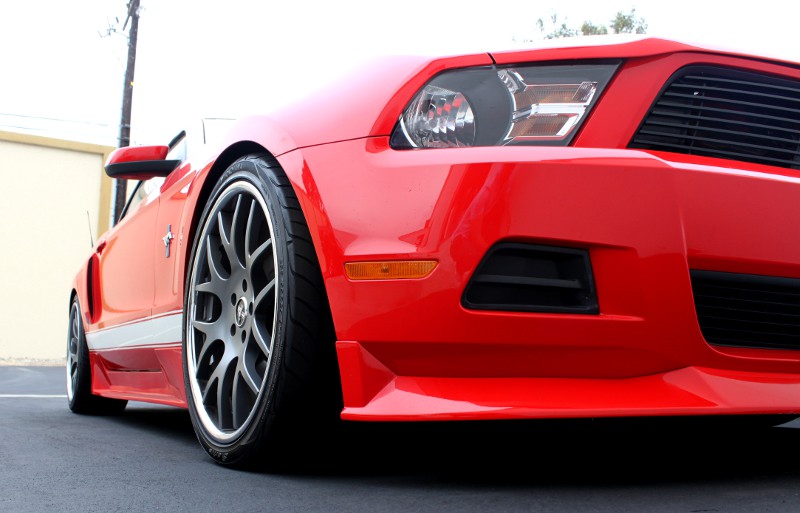 The mustang's stance has been addressed as well. This pony is sitting on a set of H&R springs and a set of 20″ wheels all around. Tire sizes are as follows (Rear:  275/35/20 and front 255/35/20) Not only does this stang have the perfect wheel fitment on there but it also has some substantial tire meat under it's feet.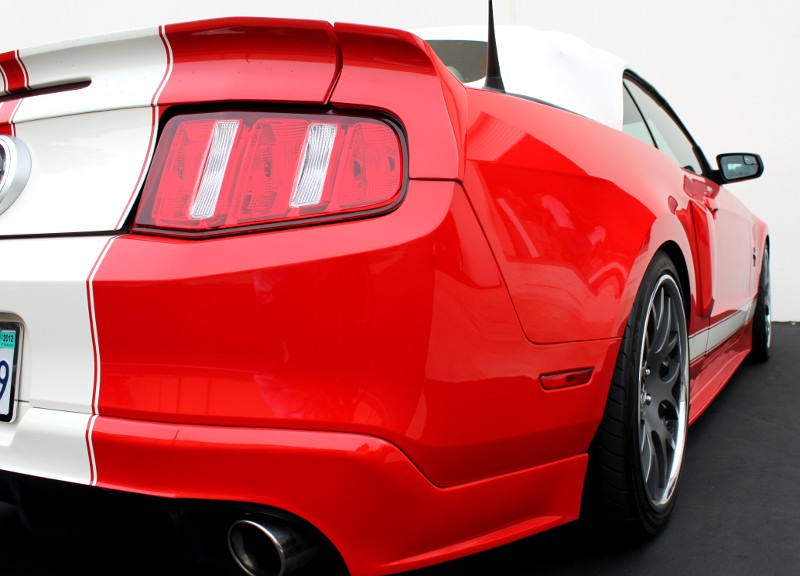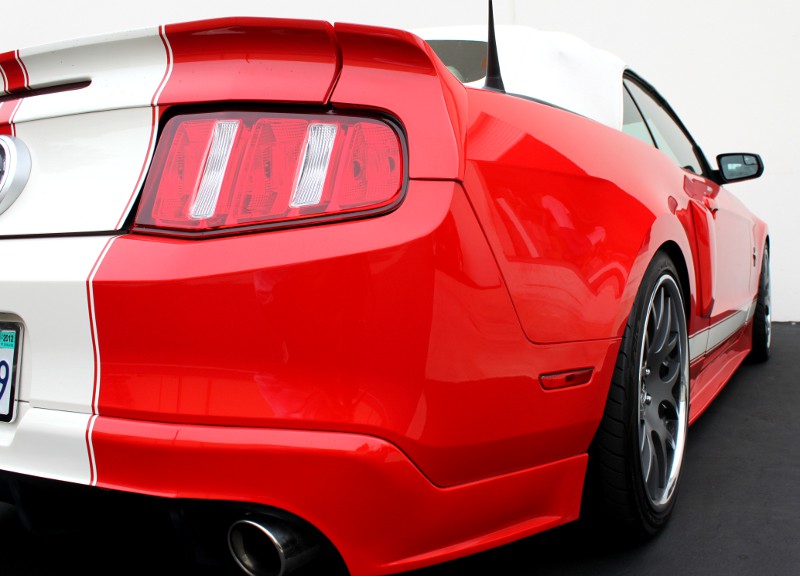 Inside, the mustang also got a custom treatment.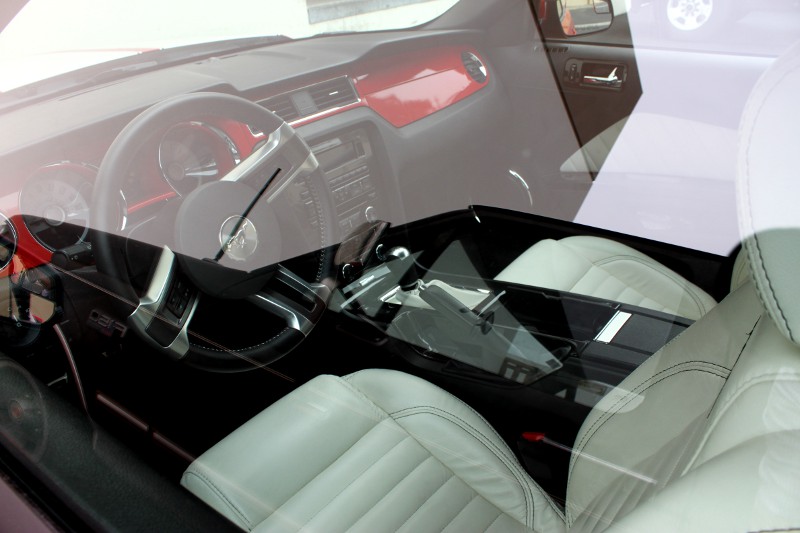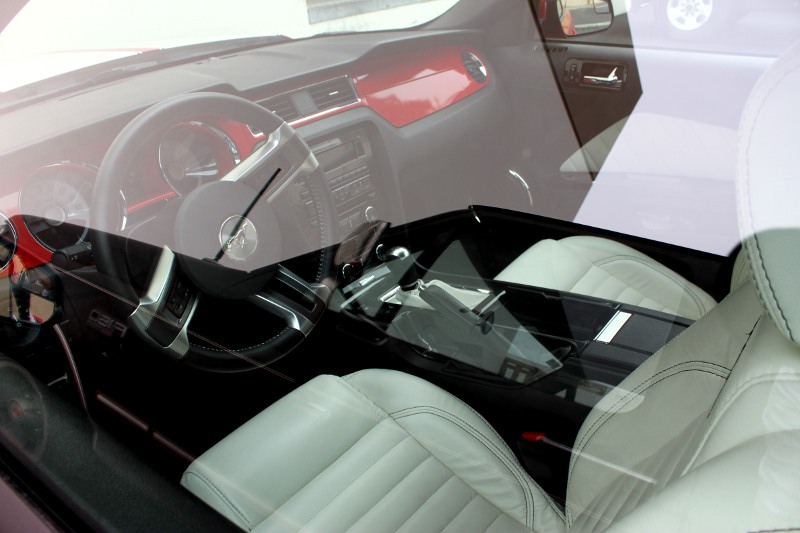 The interior has been we-wrapped in a gorgeous white leather by Katzkin which makes this thing even more stunning with the top down.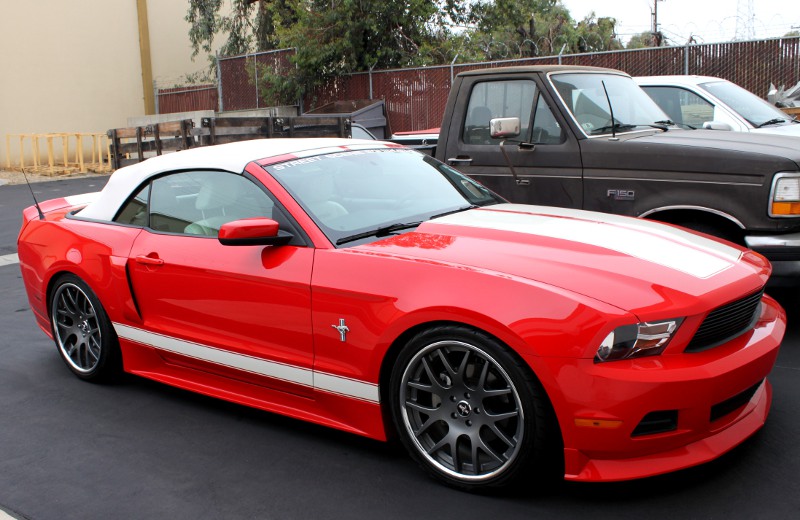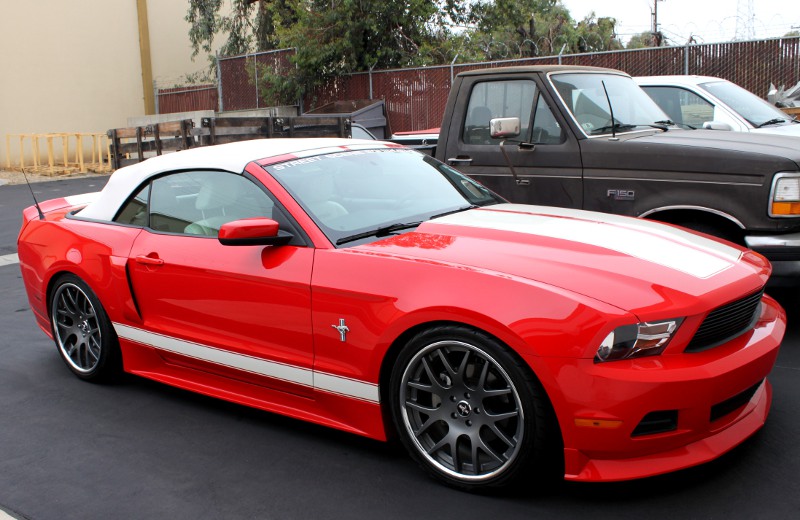 Needless to say, this mustang is gorgeous!!! and to top it off, it's 6-speed with a V6!!! yeah I know crazy right?!!!
Now that Procharger has released its V6 mustang supercharger kit that puts out over 470HP (video here) it almost makes this pony a must buy for the meager selling price of $24,000.
Give the boys over a Street Scene a call for more details on this gorgeous pony.
365 McCormick Avenue Costa Mesa, CA 92626
(714) 426-0590