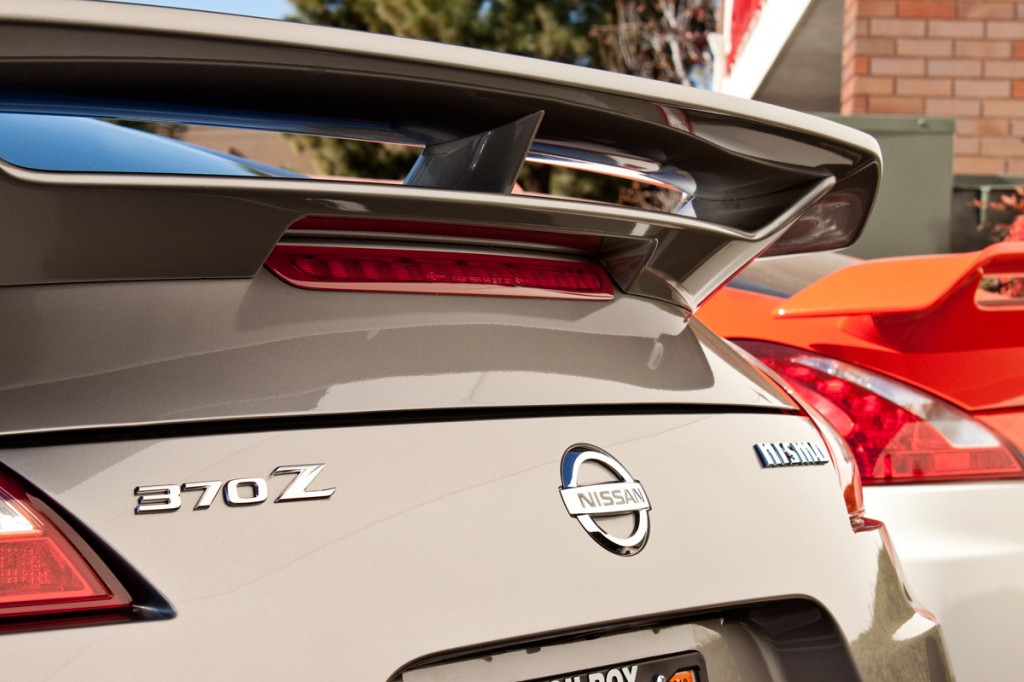 Towards the end of summer we received a phone call from a gentleman who lives in Northern California. He told us he has a Nismo 370Z and enjoys taking the car to Infineon raceway and was looking to make a few upgrades to make it a bit more enjoyable around the track. So, the car was sent to STILLEN with around 1,500 miles on the odometer with a fairly normal build sheet. We were going to install the supercharger kit, oil cooler, power steering cooler, and cat-back exhaust.
STILLEN Polished Supercharger Kit
STILLEN Custom Street 19 Row Oil Cooler Kit
STILLEN Power Steering Cooler Kit
STILLEN Cat-back Exhaust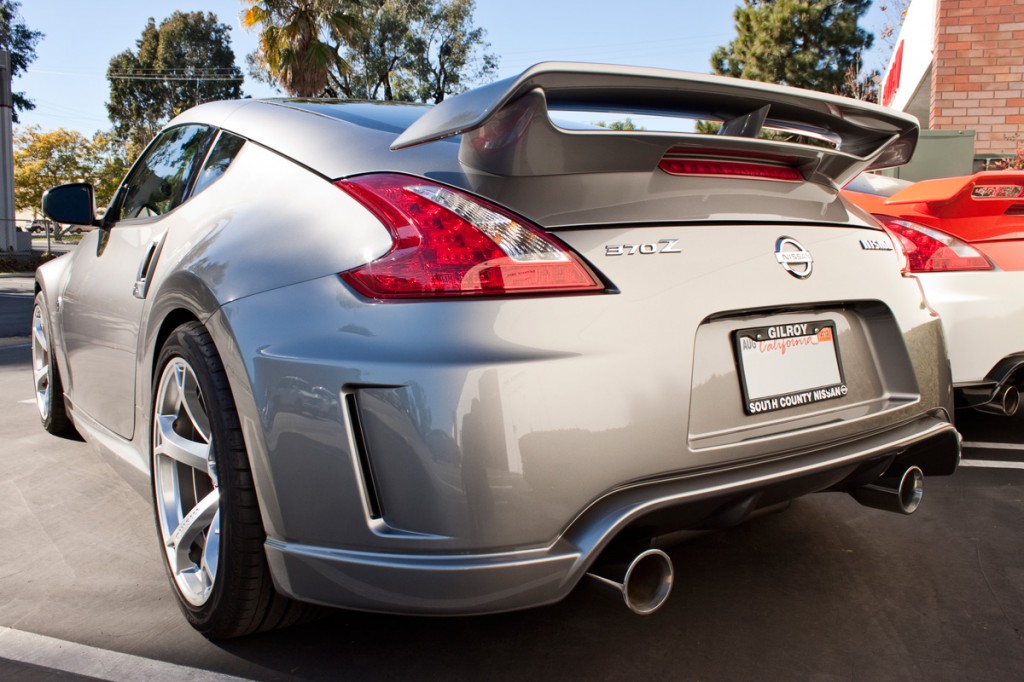 When the car arrived we received another phone call from the owner. He had decided to go ahead and add the ACT 370Z HDSS clutch along with the Aasco lightweight aluminum flywheel. We suggested that while the transmission was already out of the car it would be a good time to install the STILLEN short shifter as well and the customer agreed.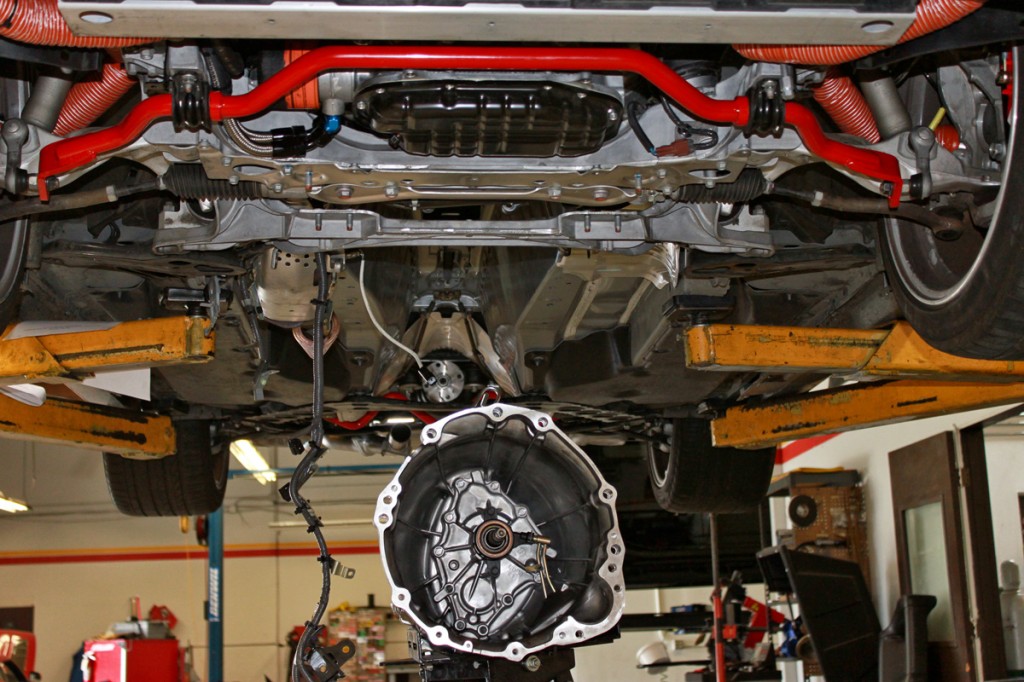 STILLEN Short Shifter
ACT HDSS Clutch Kit & Aasco Aluminum Flywheel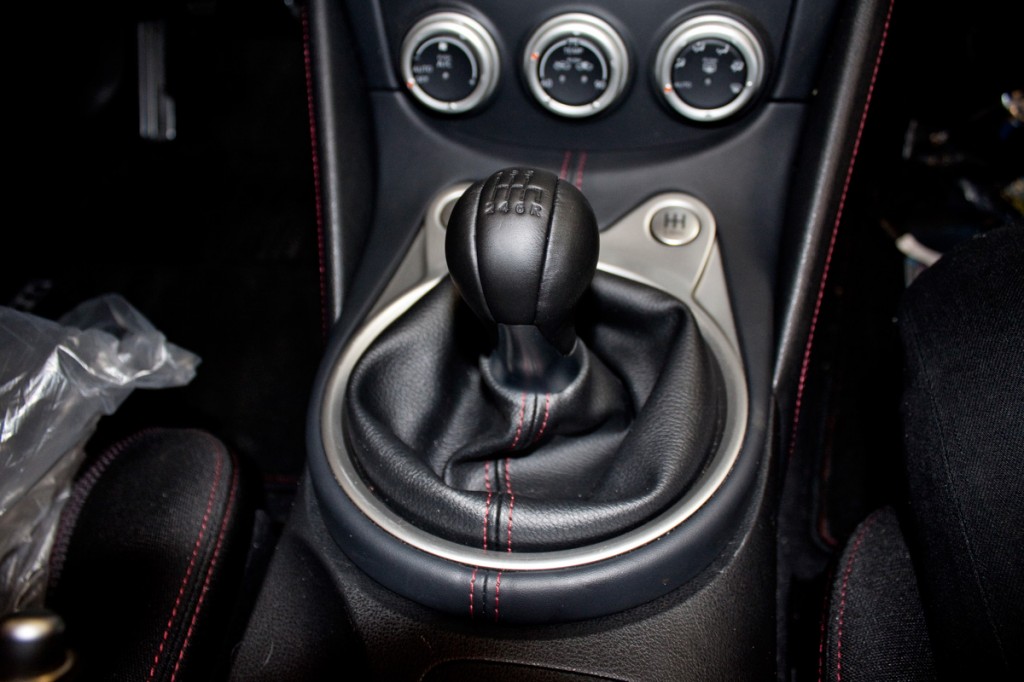 This was a pretty straightforward installation and one our guys have done hundreds of time so we quickly called the owner to let him know the car was ready to go. During this phone call the owner of the car mentioned how he had seen the videos of our red 370Z on youtube and he really liked our front fascia with the functional brake cooling kit as well as the STILLEN sway bars and AP Racing big brakes that were on the red STILLEN 370Z. So, we took one of our fascias over to our local painter and had them do a perfect color-match to the factory gun metallic body panels. We made the recommendation that if we were going to be pulling the wheels off and doing the big brake kit we should really do some H&R spacers as they will flush out the factory Nismo wheels perfectly. The customer agreed so a set of 15mm DRS wheel spacers were installed front and rear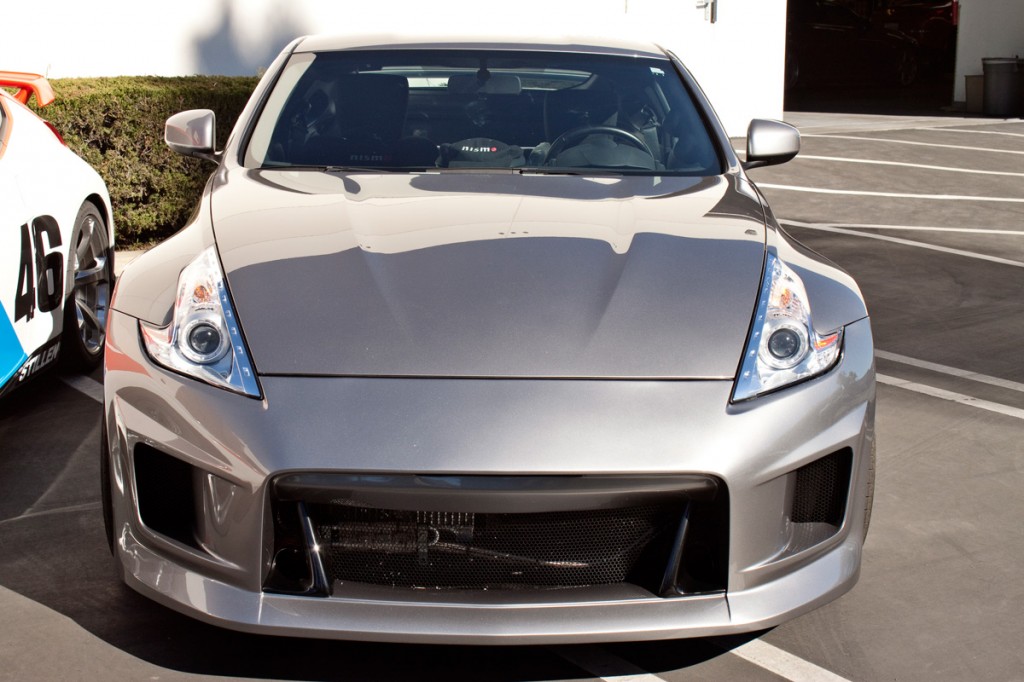 STILLEN Front Fascia with Mesh Grille
STILLEN Brake Ducts
STILLEN "Fangs" Brake Duct Inserts
STILLEN Sway Bars
STILLEN AP Red Front 6 Piston 14.25" Brake Kit
STILLEN AP Red Rear 4 Piston 13" Brake Kit
H&R 15mm DRS Wheel Spacers Front & Rear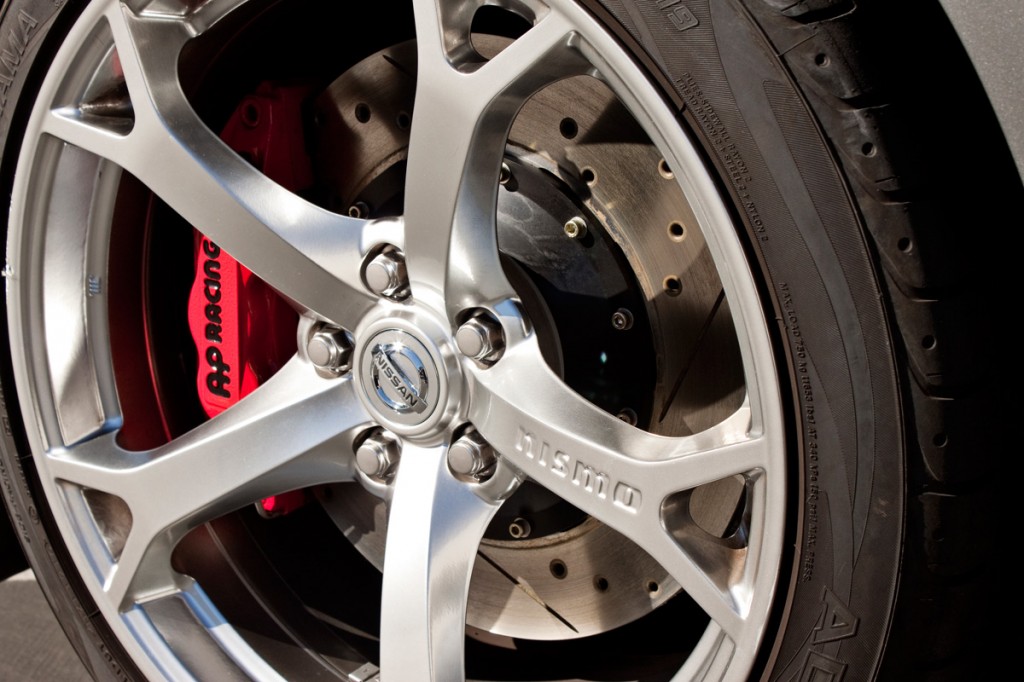 During this conversation the owner of this beautiful Nismo 370Z asked if we could install some gauges for him on the A pillar. This is a fairly common request, unfortunately though, no one actually makes an A pillar gauge pod for the 370Z. So, our talented technicians got together with our in-house design studio where all of our urethane body kits are made and developed this custom, one-off A pillar gauge pod equipped with Auto Meter boost and air/fuel ratio gauges along with a seamlessly integrated Auto Meter LED dimmer control box. To wrap up the project completely the owner of this now fully customized Nismo 370Z knew that the factory differential probably wouldn't survive long with over 500 horsepower when being pushed hard at a demanding track like Sears Point Raceway. So, a quick phone call was made to Kaaz USA where we sourced the 1.5 way limited slip differential.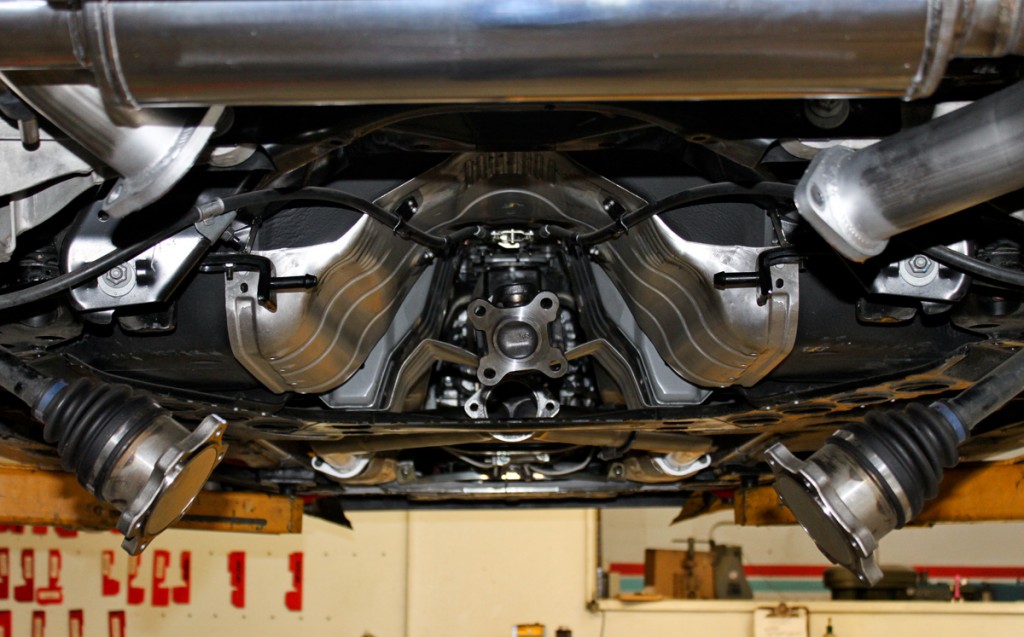 Kaaz 1.5 Way Super-Q LSD
Auto Meter Custom Full Length A Pillar Gauge Pod
Auto Meter Boost & Air/Fuel Ration Gauge
Auto Meter LED Dimmer Box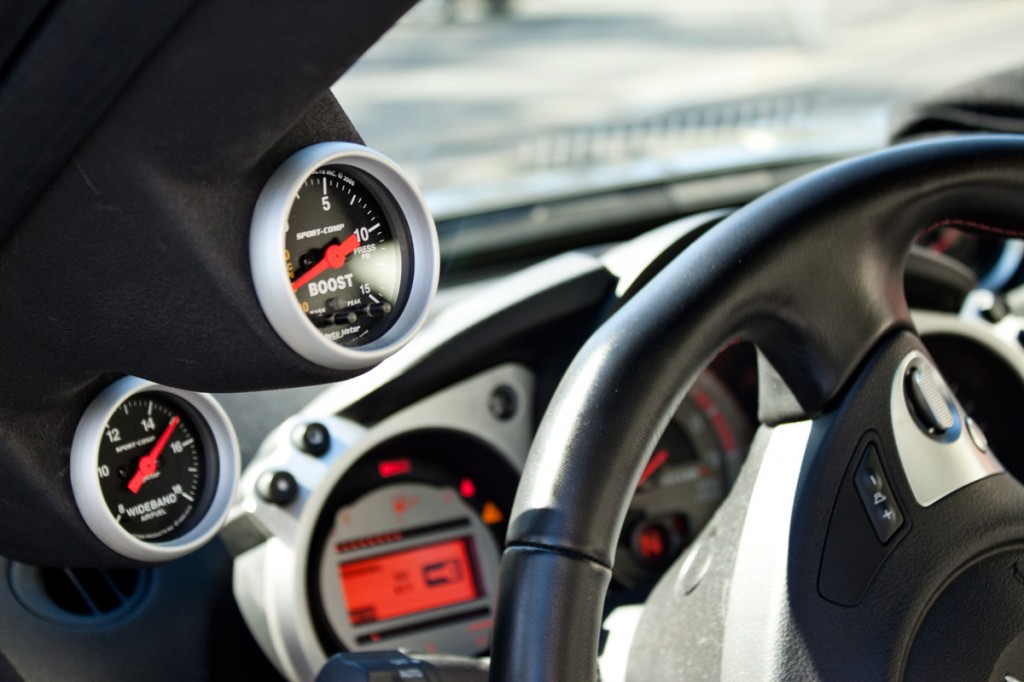 As you can see, this Nismo 370Z went from mild to wild in a short time! Now producing over 500 horsepower and well prepped for track day duty this car will be sure to turn some heads when blasting through the demanding road course. The owner of the car flew down yesterday and made the 350 mile road trip home. So, if you live near Northern California and you see this beautiful grey metallic Nismo 370Z pull next to you at the light…I'd recommend waving him on with a smile and a nod.