Recently a 2011 Chevy Camaro SS came in for a little upgrade including a new intake and dyno tune.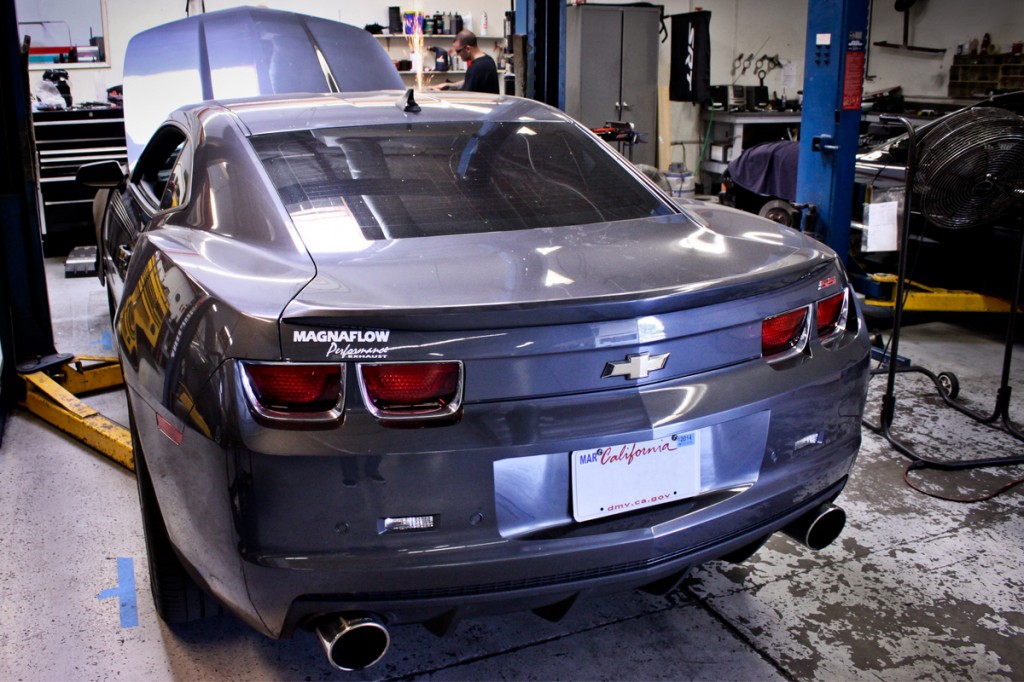 The automatic L99 arrived at the STILLEN Performance Shop with a Camaro SS Magnaflow Cat-back exhaust system already installed. We quickly put it on the dyno to get some base numbers before the Camaro dyno tune. Numbers came back at roughly 345HP and 348TQ, a slight increase over a bone stock L99.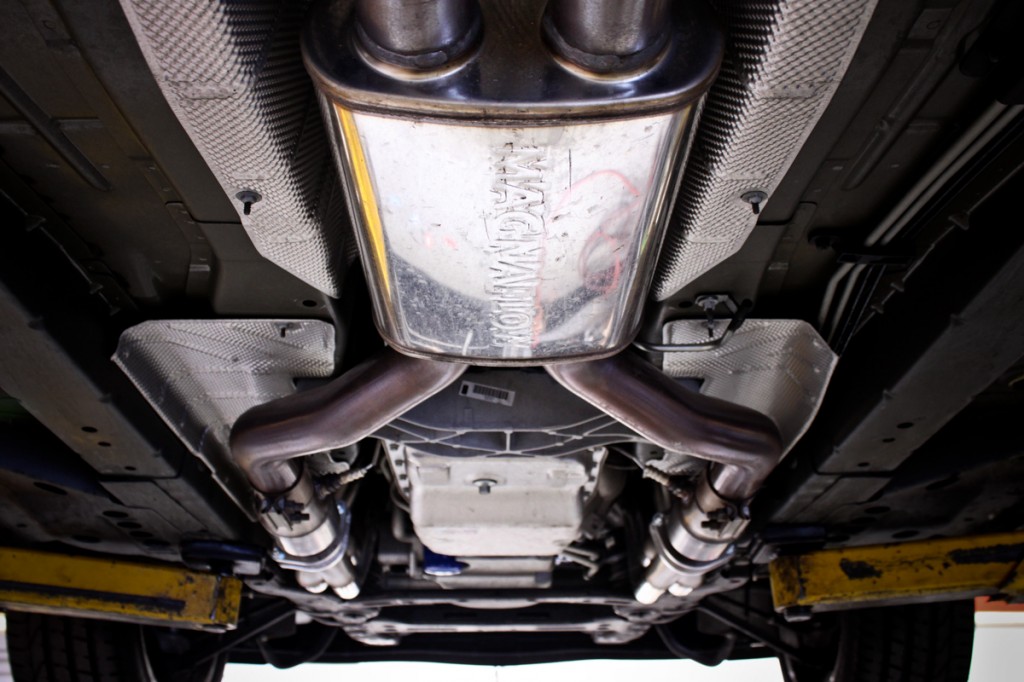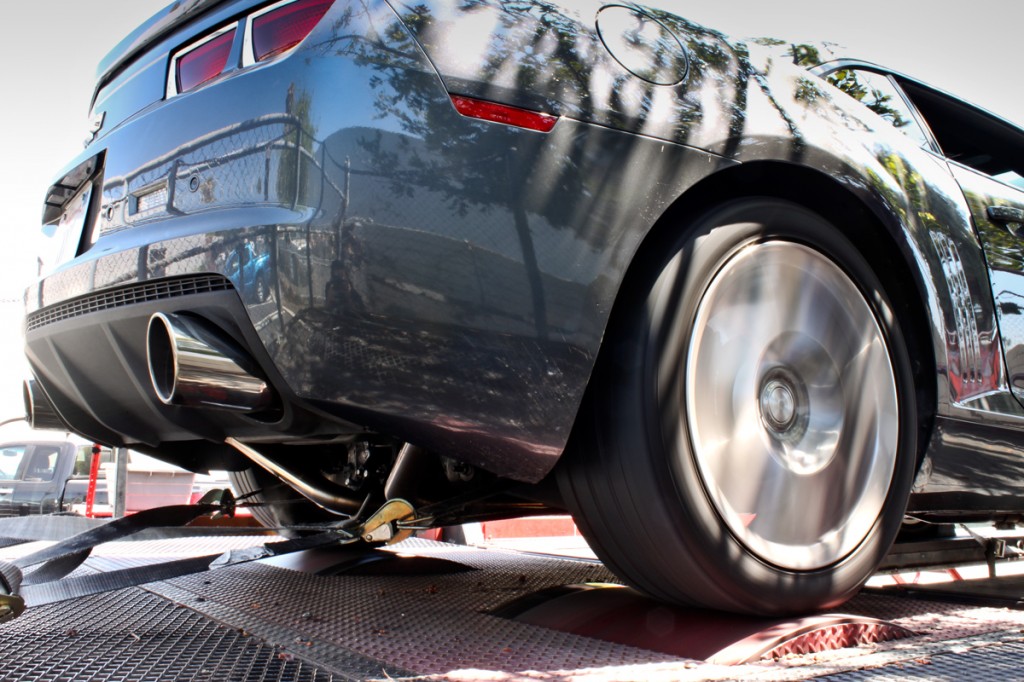 Cold Air Inductions – Camaro Cold Air Intake Kit
Along with a few other exhaust modifications, we added a Cold Air Inductions intake kit (#CAI501109910). These US made Camaro intake kits are ceramic coated inside and outside of the tube, and also include a thermal insulated air box to keep the incoming air as cool as possible. Cold Air Induction also specifically designs and engineers their own air filters to maximize performance.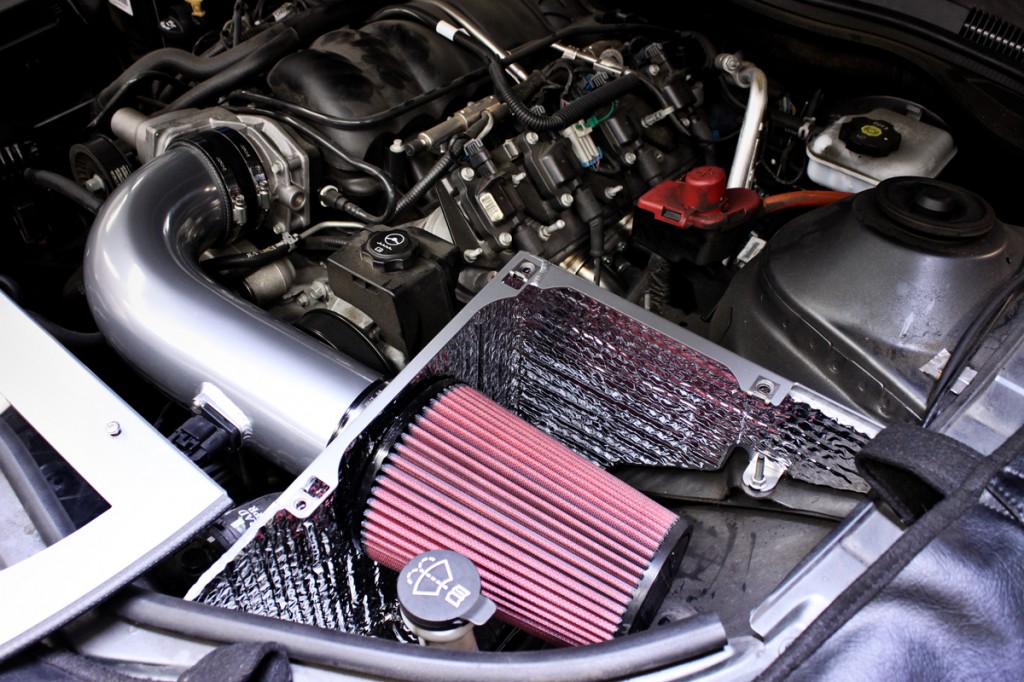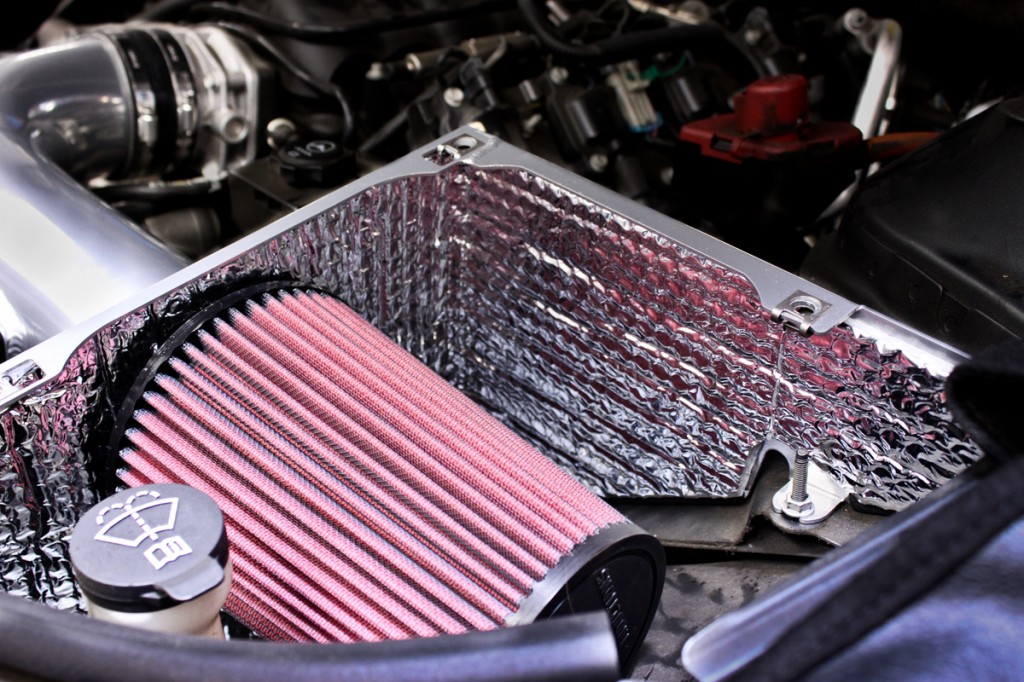 Camaro Dyno Tune
Everything was installed and back on the dyno it went for some tuning.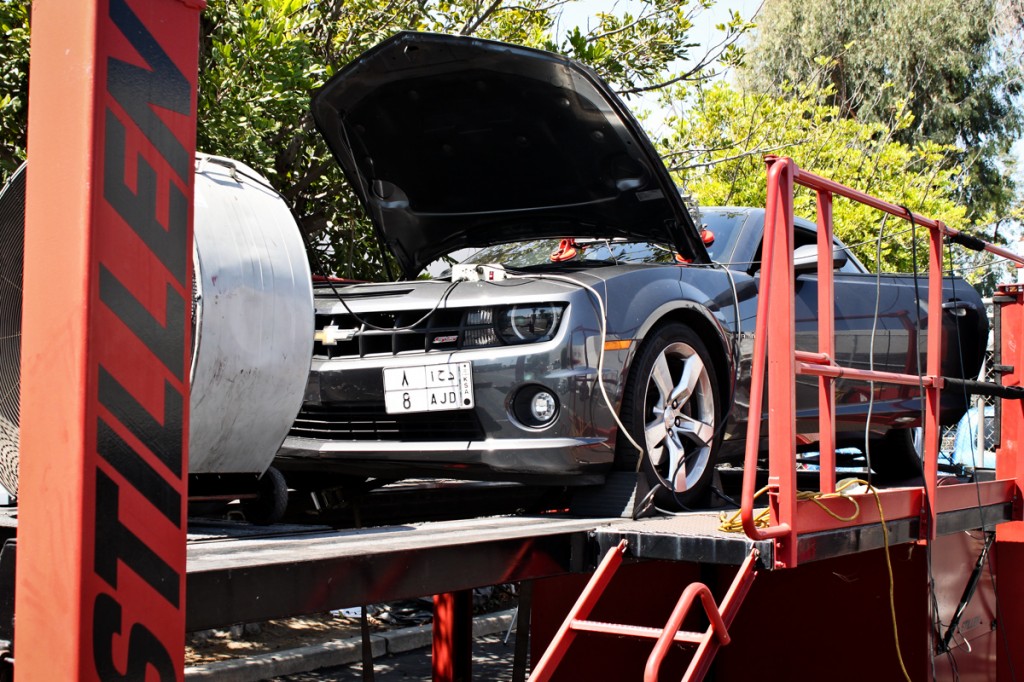 After all was said and done, the Camaro dyno tune took the L99 up to 385HP, a power increase of 40HP!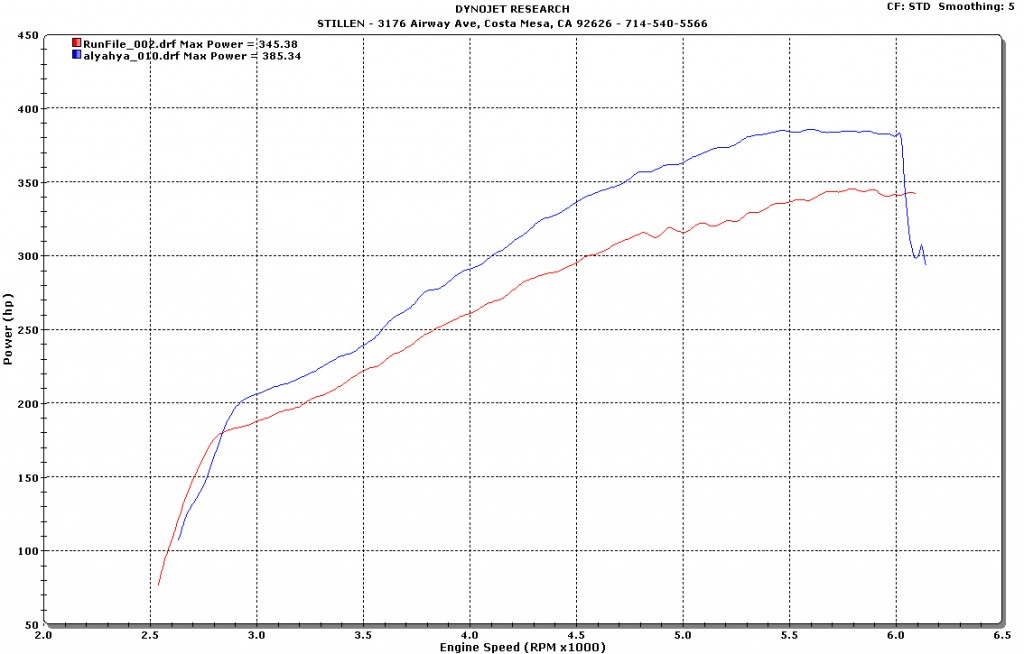 The torque topped off at roughly 493TQ, an increase of 45TQ!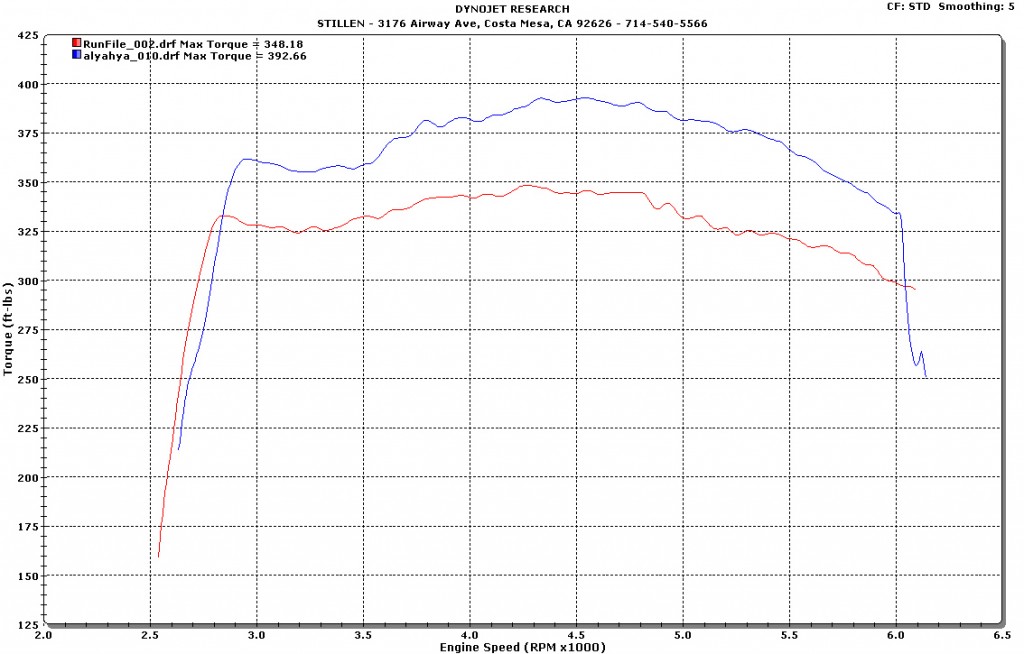 For a complete list of products and tuning that went into this Chevy Camaro please give us a call at (888) 366-0686. You can also visit our website for all the Camaro aftermarket parts we have available.