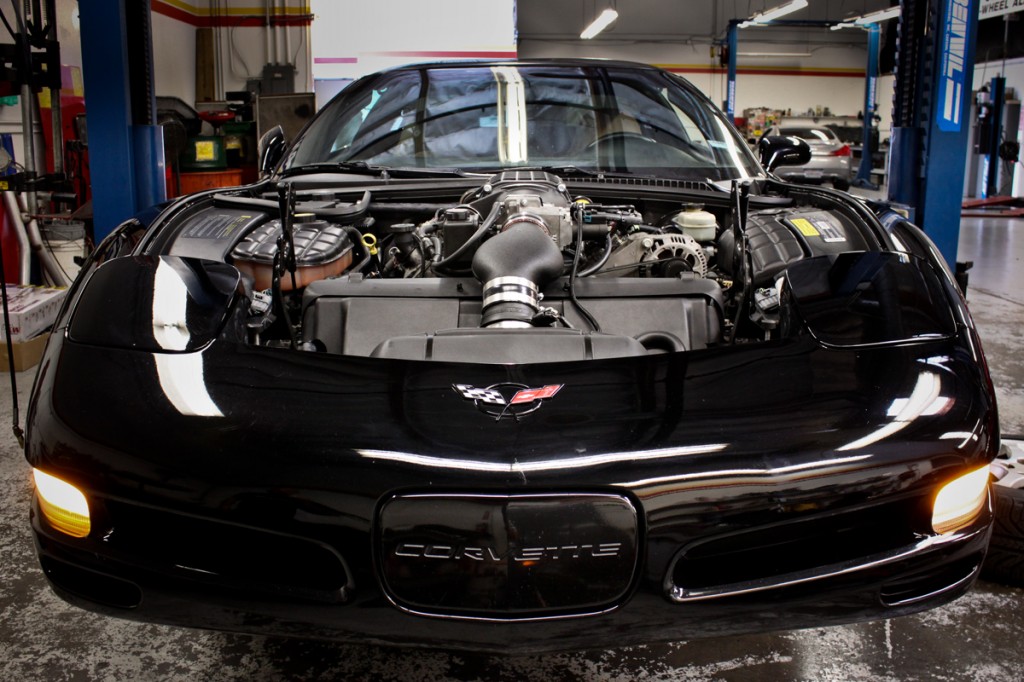 Since 1953, the Chevrolet Corvette has been a true American Classic. Old or new, it's always a treat to have a Vette in the STILLEN Performance Shop, especially for a Corvette supercharger install on top of the LS1 V8.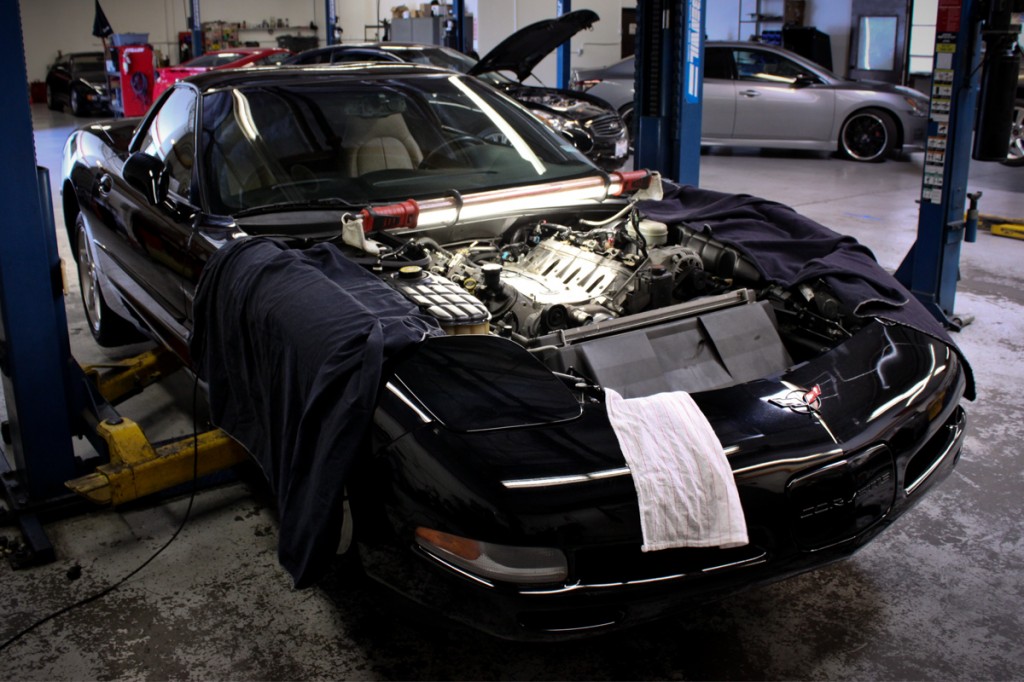 Magnuson Corvette Supercharger Install
Magnuson TVS2300 – Part# MAG011058015SL
With the Corvette supercharger installed, the Hybrid-roots supercharger produces 6 lbs of boost and delivers performance power while retaining reliability and drivablity.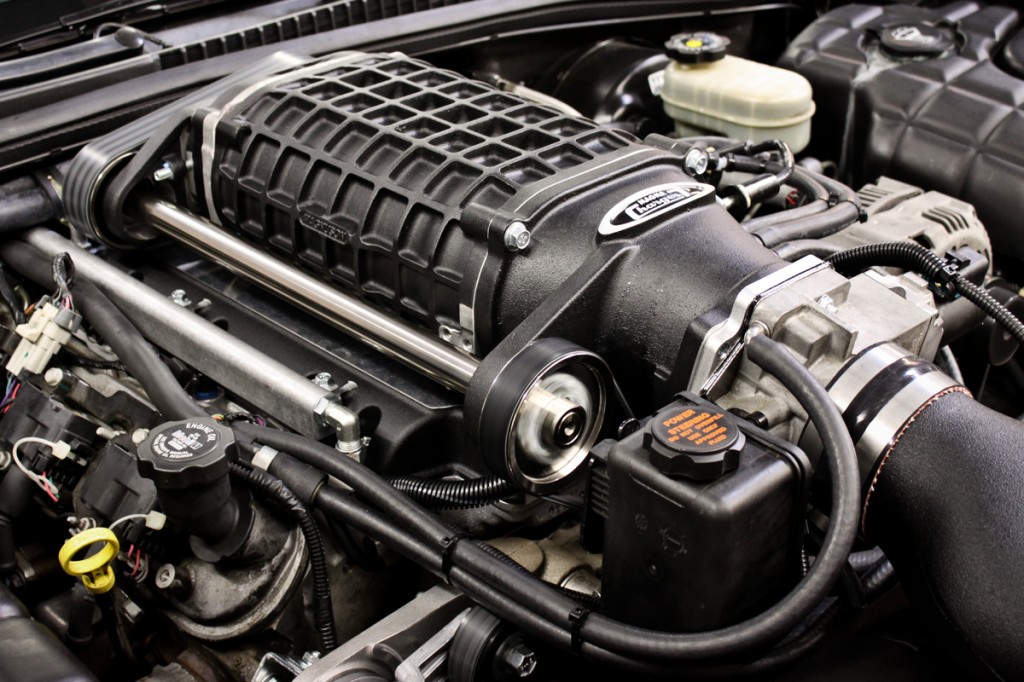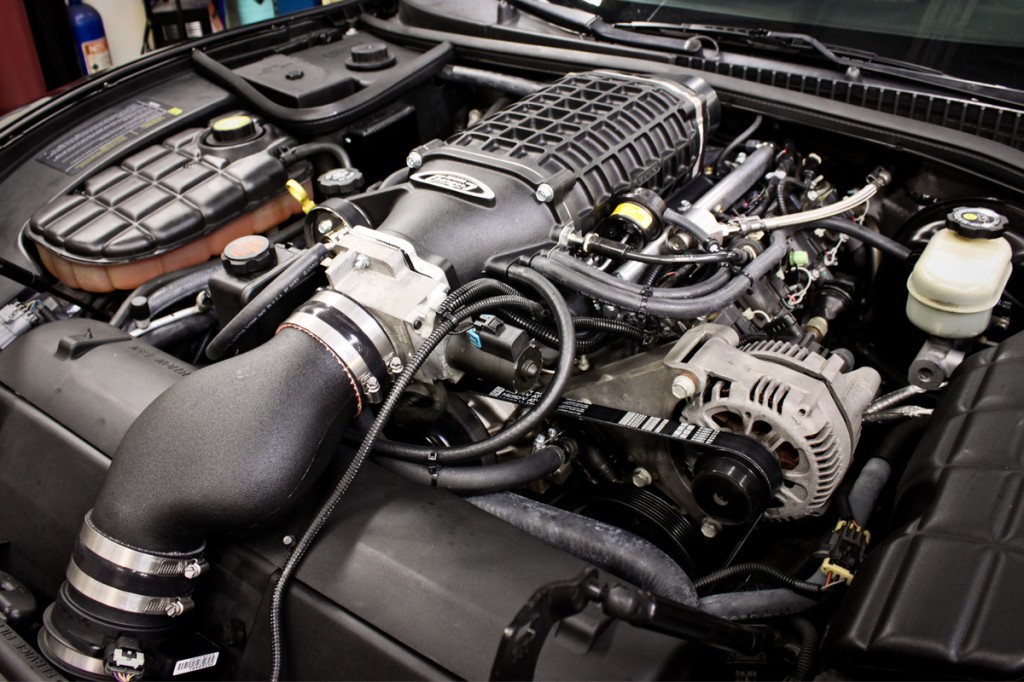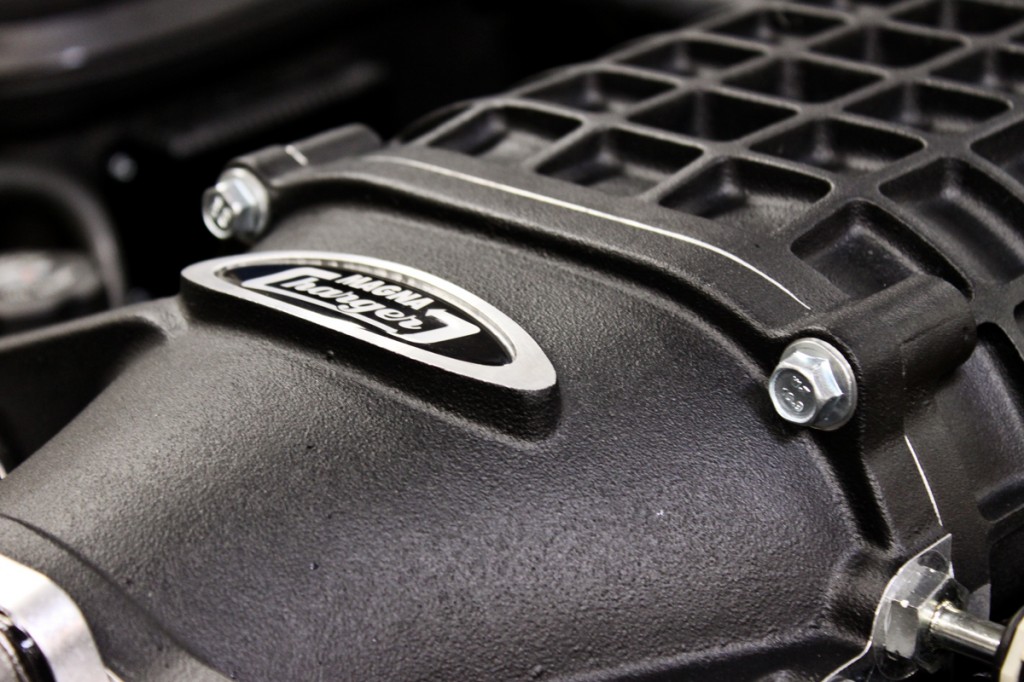 Magnuson Superchargers comes with a 3-year / 36k mile warranty on supercharger hardware and a 1-year limited warranty on electronics.
After the 2001 Chevy Corvette supercharger install, a new RK Sport fiberglass hood was put in place to cover it and Dual Stainless Steel Magnaflow Exhaust installed for increased flow.
RK Sport Corvette Supercharger Fiberglass Hood
In addition to the Corvette supercharger install, a new hood is required to clear the blower. We opted for the RK Sport RK5 fiberglass hood, not only for clearance, but for the sleek, aggressive look it adds to the front of the car.


The RK Sport RK5 Fiberglass Hood for the supercharged Corvette comes raw and ready for prep and paint.
Magnaflow Corvette Exhaust System
The Corvette Magnaflow exhaust is a bolt on application constructed from mandrel-bent, stainless steel tubing. The stainless steel Magnaflow Performance mufflers and polished rear exhaust tips generate a smooth, pleasing, deep tone.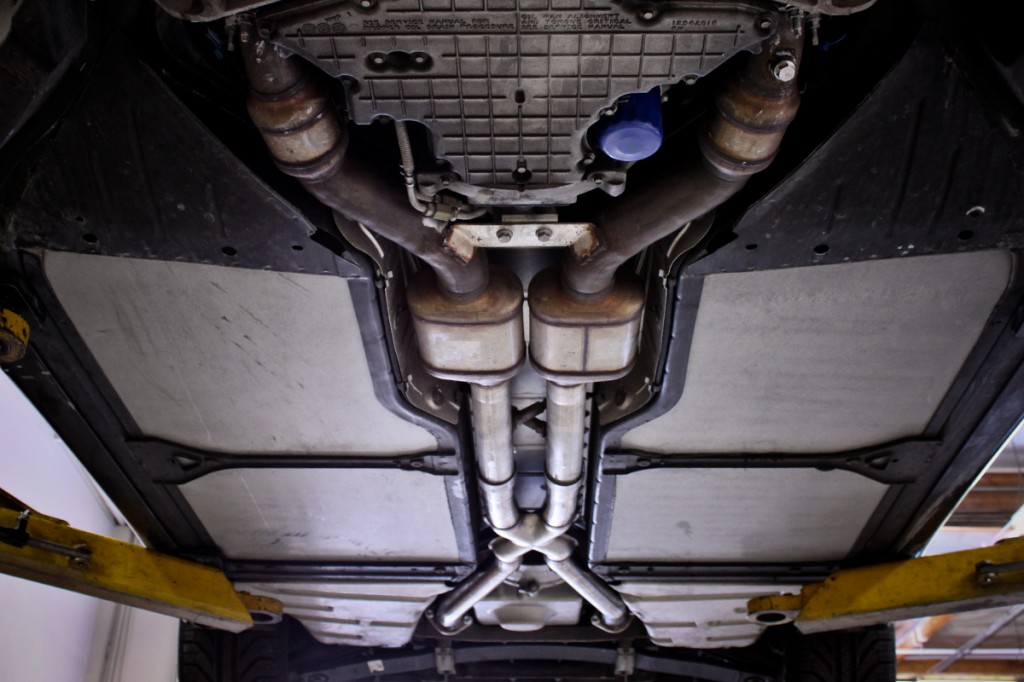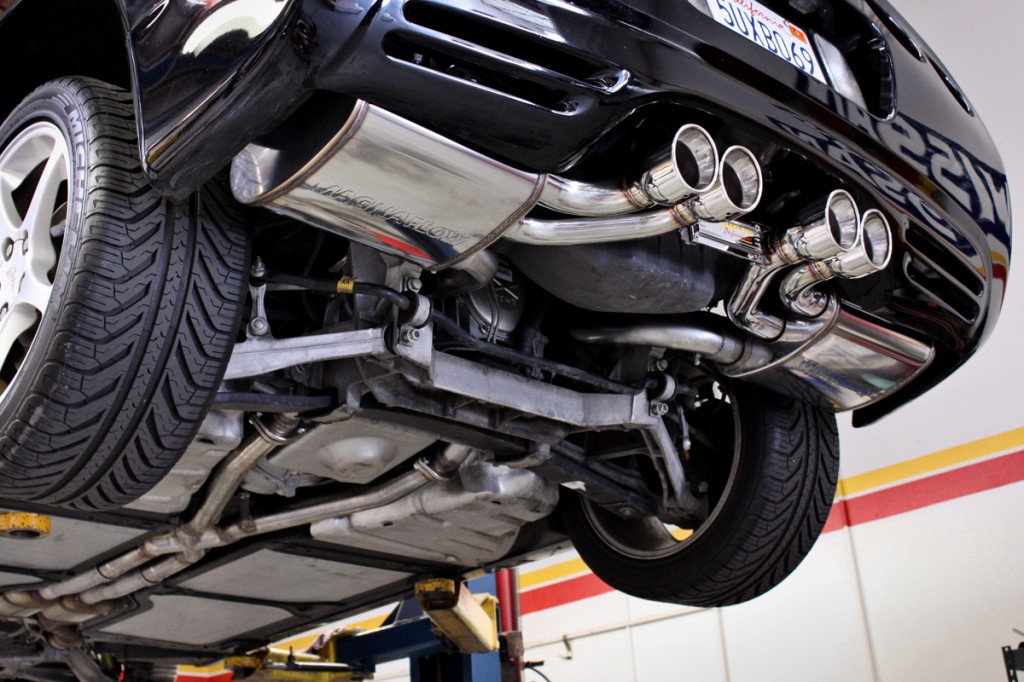 The Corvette Magnaflow exhaust system carries a limited lifetime warranty and has been dyno tested and proven for performance gains in horsepower and torque. It is a perfect add-on after the Magnuson Corvette Supercharger install.
The Supercharged Corvette is now off to have the hood painted, but will be back soon for the Corvette dyno tune.
For more information on this Corvette supercharger install or any of the products used on the Corvette upgrade, give us a call at (888) 366-0686 or visit www.STILLEN.com.