The new MagnaFlow cat-back performance Cadillac exhaust has a dual split rear end to give your L4 2.0 Turbocharged engine even more of a growl and make you feel it in your chest when you rev it up a bit. MagnaFlow had to put out this Performance Cadillac exhaust because they know not everyone's satisfied with just having a Cadillac parked in the driveway, and if you're one of those that wants something more out of the look, sound or performance of your 2013 ATS, the MagnaFlow Performance Cat-Back Cadillac exhaust is what you're looking for.
Part # 15194 – MagnaFlow Stainless Cat-Back Performance Cadillac Exhaust
The 100% stainless steel and lap joint welded solid construction that's a standard at MagnaFlow has a free-flowing, straight-through perforated stainless core, stainless mesh wrap and acoustical fill, and is backed by a lifetime warranty.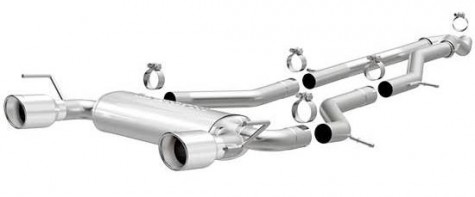 Magnaflow doesn't stop there with the Cadillac exhaust systems they're making, because they've also made both a Federal Direct Fit and Federal Universal Catalytic Converters available. While the Catalytic Converters are 49-State and will not be sold to customers with vehicles registered in California, they are an exciting option for the customer that has any reason to replace their current Catalytic Converter. Both Catalytic Converters are recommended for professional installation and both are covered by a 2 year/25,000 mile Internal or 5 year/ 50,000 mile external warranty.
Part # 51577 – MagnaFlow Cadillac Exhaust Federal Direct Fit Catalytic Converter
49-State/ Canada approved and recommended for professional installation.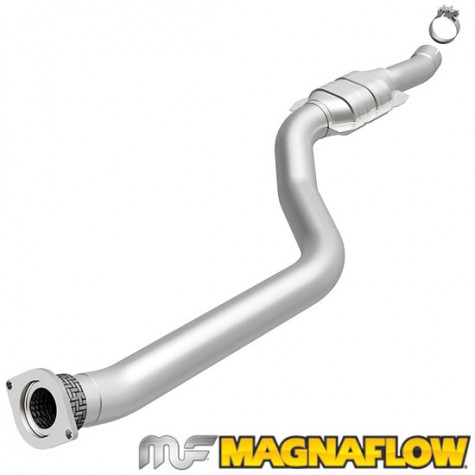 Part # 51006 – MagnaFlow Cadillac Exhaust Federal Universal Catalytic Converter
49-State/ Canada approved and recommended for professional installation.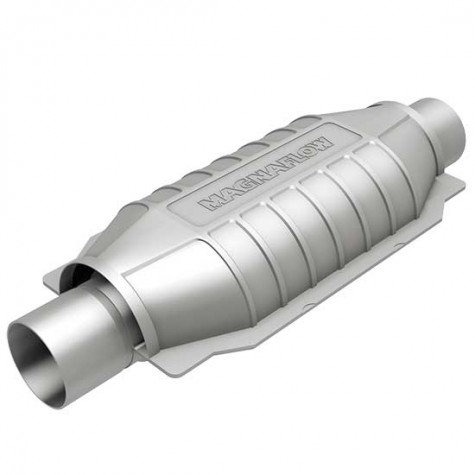 Check out all the MagnaFlow we carry, see the whole product line and search by vehicle @ STILLEN.

To speak with and expert and place an order give us a call at (866) 250-5542, or visit the Performance Shop Site today.