With the LED off-road Lights in the Torch Series Grilles by T-Rex, the American based company that's been producing stylish, durable, practical grilles has nailed it again, in the Dodge Ram Torch Series Grilles for the 09-13 Ram 1500, and the '13 Ram 2500.
Part# 6314571 -2009-12 Ram 1500 Torch w/ 24 LED Off-Road Lights Center Bottom & 2×4 LED Cubes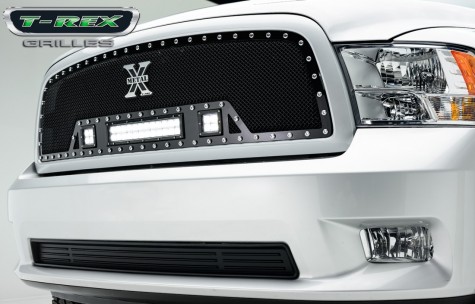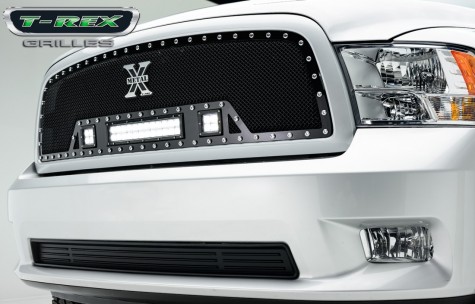 You're sure to light up the path you're making off-road with your beastly Ram having one of LED off-road lights installed, because the Torch Series has LED offroad lights right in the grille, and with the flip of a switch you can Let there be light just about anywhere you can get your truck to.
Part# 6314581 – 2013 Ram 1500 Torch w/ a 24-LED Off-Road Lights center-bottom & 2×4 LED cubes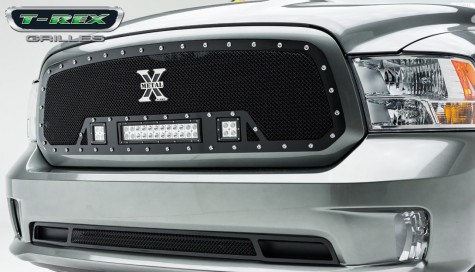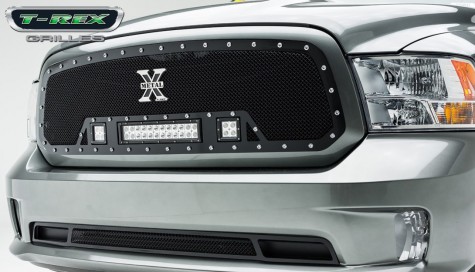 The Torch series LED off-road lights don't just speak for your style and thinking ahead with the lights, either because the iconic X-pattern is made of quality steel, has a tight mesh pattern, and is black powder coated throughout, including the black billeted frame, and boasts the X Metal logo in the center.
Part# 6314521– 2013 Ram 2500 Torch w/ a 40-LED Off-Road Lights center-top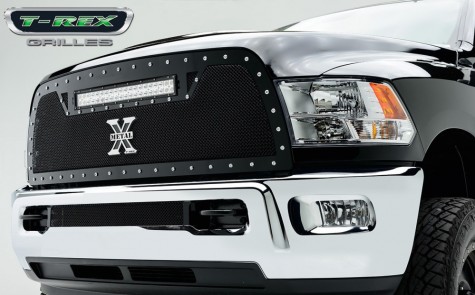 **All LED Light grilles can be quickly and easily installed with the Optional T-Rex wiring harness 639HAR1, sold separately for $69.95, so just give us a call @ (866) 250-5542 or mention it in the comments section during checkout and we can add the harness to your order. **
Check out the whole line of T-Rex products and everything else you can get at STILLEN.
To speak with and expert and place an order or schedule installation or maintenance give us a call at (866) 250-5542, or visit the Performance Shop Site today.