Ford Fusion Front Lip Spoiler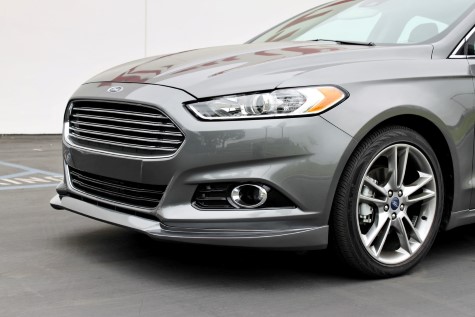 The second-generation Ford Fusion has some aggressive styling from the factory, but for the true enthusiast, STILLEN has developed a Front Lip Spoiler and Roof Wing to take that styling to the next level.
Both the STILLEN Fusion Front Lip Spoiler and Roof Wing are made from durable polyurethane, a flexible material also used in OE applications, and are designed and manufactured here in Costa Mesa, California at the STILLEN compound. STILLEN has been producing body kits in-house for over 20 years, and customers have long enjoyed the benefits of polyurethane over the inferior fiberglass parts others push into the marketplace.
The Ford Fusion Lip Spoiler comes ready to prep and paint, just like any other body part, and comes pre-installed with genuine 3M Automotive Foam Trim Tape and hardware, ready to be paint matched (or anything custom you want to do!) and installed on the car.
Ford Fusion Roof Wing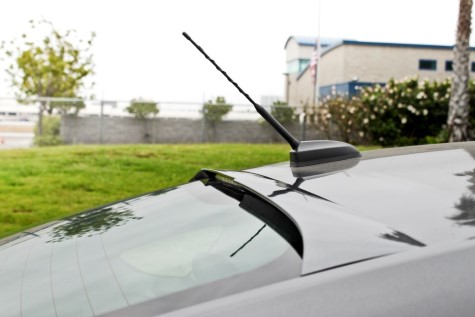 The Ford Fusion Roof Wing is an item STILLEN has been known for and extreme detail was taken with the Ford Fusion to integrate the roof with with the present 3rd brake light. The Fusion  Roof Wing is also made from polyurethane, and like the Lip Spoiler is easily painted to match the vehicle, or do anything custom you can dream up. Installation is a breeze, as 3M Automotive Foam Trim Tape is pre-applied to the part, ready to adhere to the rear window glass for an easy installation.
All STILLEN polyurethane body components feature a limited lifetime warranty against manufacturing defects, and guaranteed against breakage or cracking in normal use for as long as the customer owns the vehicle.
Give the STILLEN team a call today at (866) 250-5542 for your Ford Fusion body kit components, these are shipping now!
2013-2014 Ford Fusion Front Lip Spoiler – Purchase Here
2013-2014 Ford Fusion Roof Wing – Purchase Here
Additional pictures of the STILLEN Ford Fusion Lip Spoiler and Ford Fusion Roof Wing