MagnaFlow is introducing their new Performance Audi S6 exhaust for the already powerful 2013-2014 V8 4.0L Turbocharged. You're not going to want to miss out on this opportunity to make your beautifully designed, luxury-defining S6 purr even louder and perform at an even higher standard.
The MagnaFlow quad-split stainless steel Audi S6 exhaust is Dyno tested and proven to make power and create performance gains for horsepower and torque, and of course they feature the iconic smooth, deep-toned sound MagnaFlow specializes in. The Audi S6 exhaust features a set of 5x8x14-inch mufflers and a 5x8x14-inch dual in/out resonator to make the beautiful engine noise of your turbocharged 4.0L come to life in the sweetest of ways.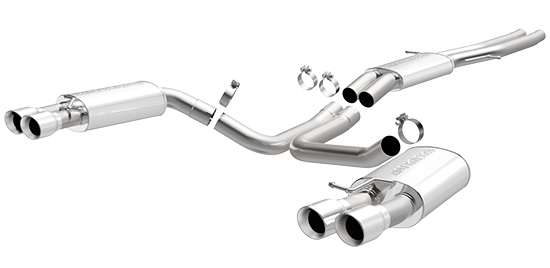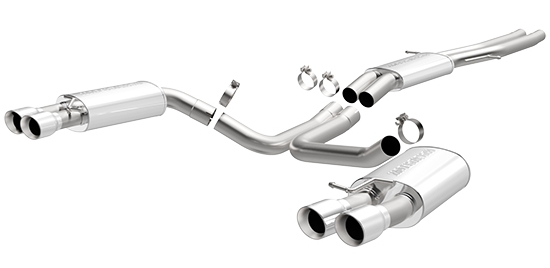 If the sound of the dual in/out resonator is not enough to get the attention or feeling you're looking for, the 2.5/3in tubing, 3.5/4in tipped, all stainless quad-split design of the Audi S6 exhaust is sure to turn heads and give you a warm and fuzzy about your decision. Backed by MagnaFlow's Lifetime Warranty the 100% stainless steel, mandrel bent, all welded Audi S6 exhaust is reliable and long lasting, sure to make your S6 rumble for as long as you keep driving it.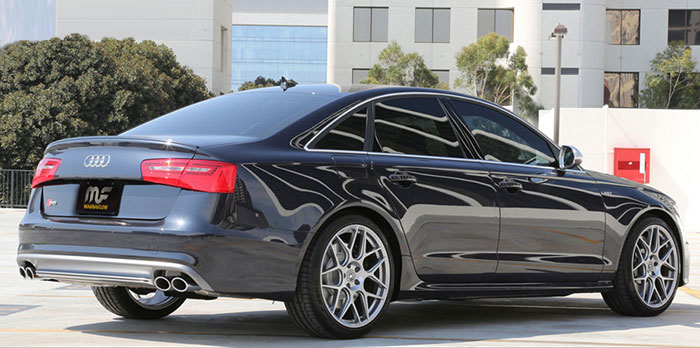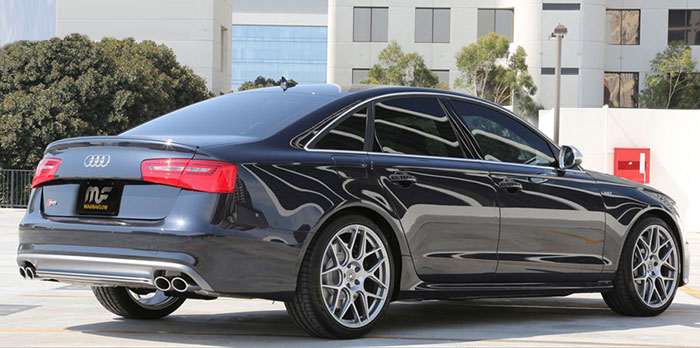 These affordable, MagnaFlow Performance Audi S6 exhaust kits are incredibly simple to install, and the step-by-step, easy to read and understand install sheet. The instructions come directly from MagnaFlow, who designed the system to be simplistic and still give you the added performance and great sound you're looking for.
How to Get More Information About the MagnaFlow Performance Audi S6 Exhaust Kit
Check out all the MagnaFlow we carry, or see the whole product line and search by vehicle at STILLEN or speak with and expert and place an order.  You can also schedule installation or maintenance on your car by giving us a call at (866) 250-5542, or visit the Performance Shop Site today.