Since STILLEN signed the agreement with Whipple Superchargers to become the only recognized and warranty certified installer in the Southern California area, STILLEN has been booked solid installing these beauties. The dominant car has definitely been the Chevrolet Camaro, but the latest installation was on this absolutely gorgeous Ford F150 6.2 Liter SVT Raptor.
To say we were excited to get right into the Ford Raptor supercharger install would be a huge understatement, the whole office was buzzing and taking bets (no money was exchanged- just bragging rights) on how much h.p. this beast would pull on the Dyno after the install.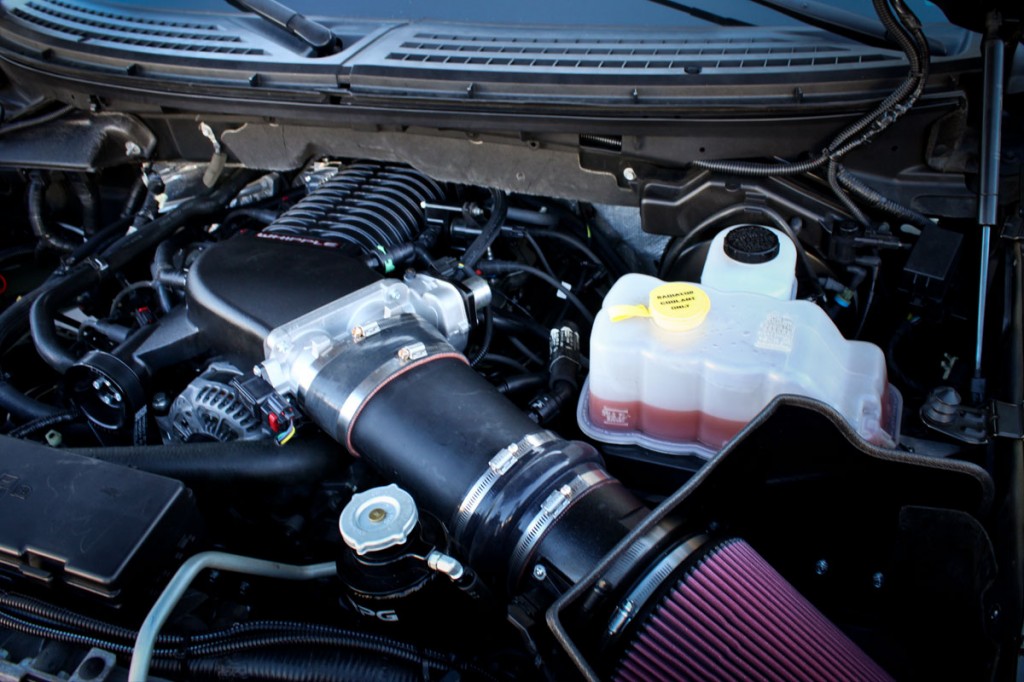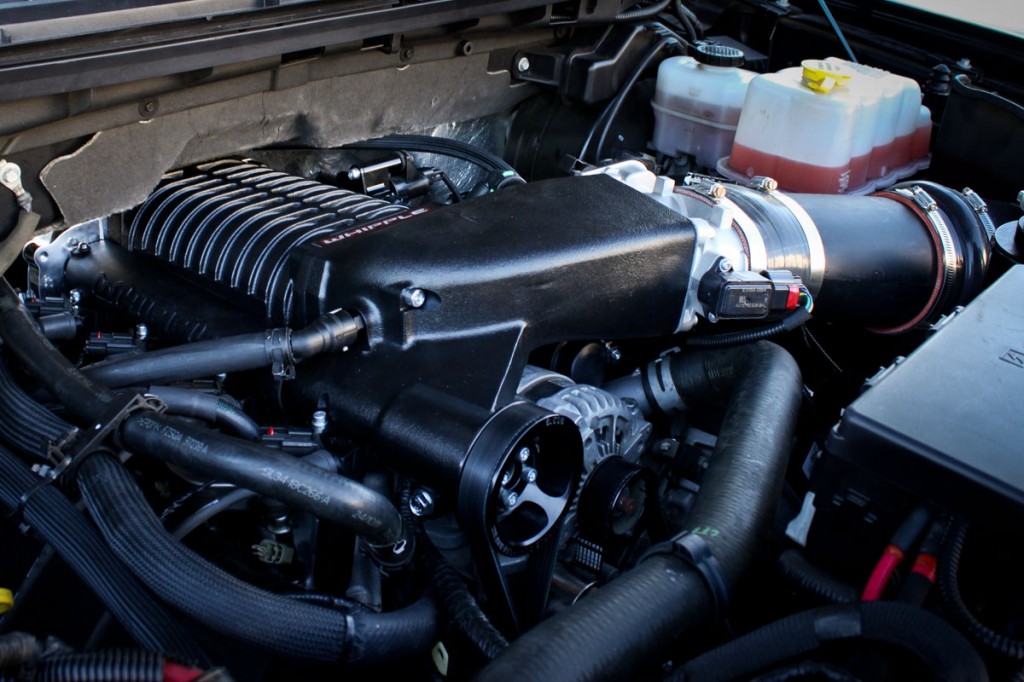 We've had plenty of trucks come through the doors here to get work done, but this was the first Raptor, and a heavily modified one at that with a full RPG suspension, cat-back exhaust, LED lights, winch, 37's, etc.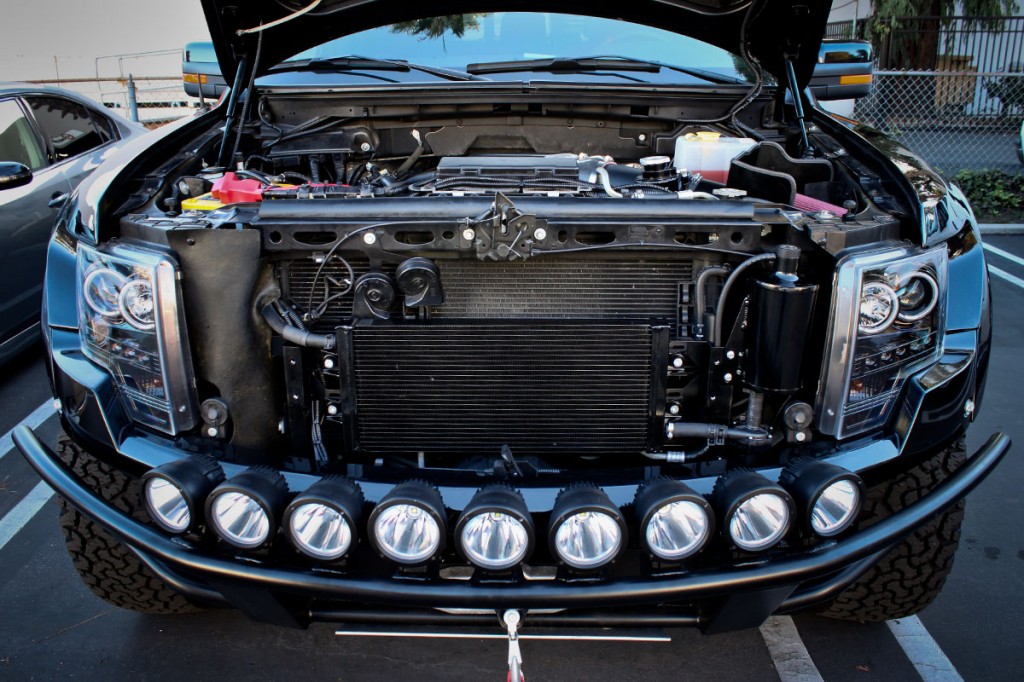 With the latest technology, the all new Whipple supercharger kit creates more power than any other superchargers on the market and is 100% complete and designed for stock engines, but also has enough capability to work with the heaviest of modified engines. With this in mind, we were expecting the Whipple to add about 25% extra horsepower at the wheel to this truck's already impressive resume!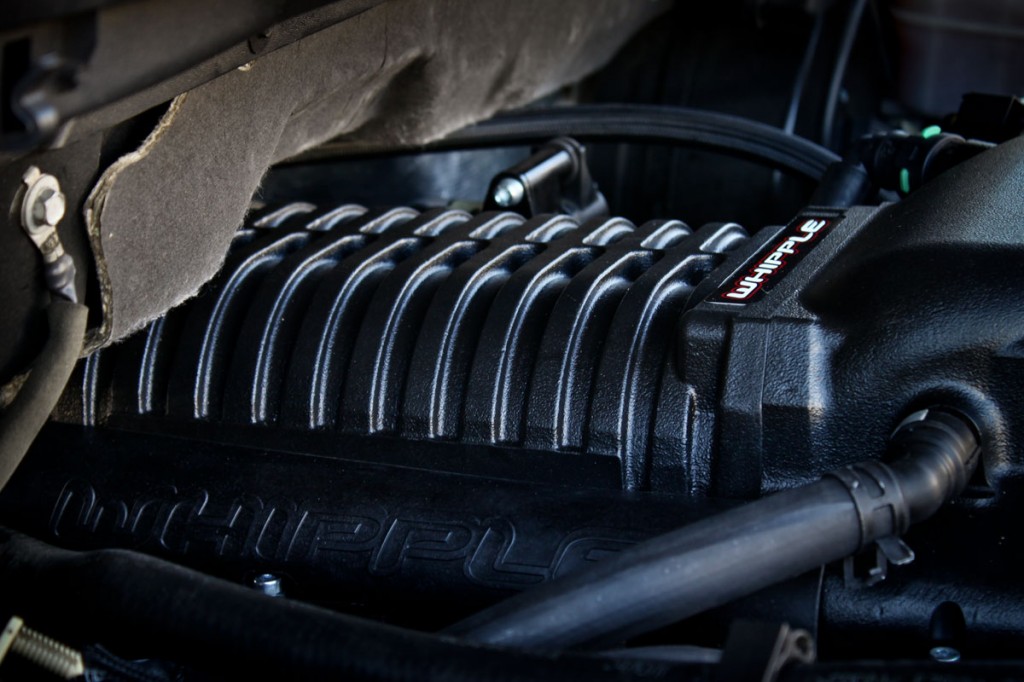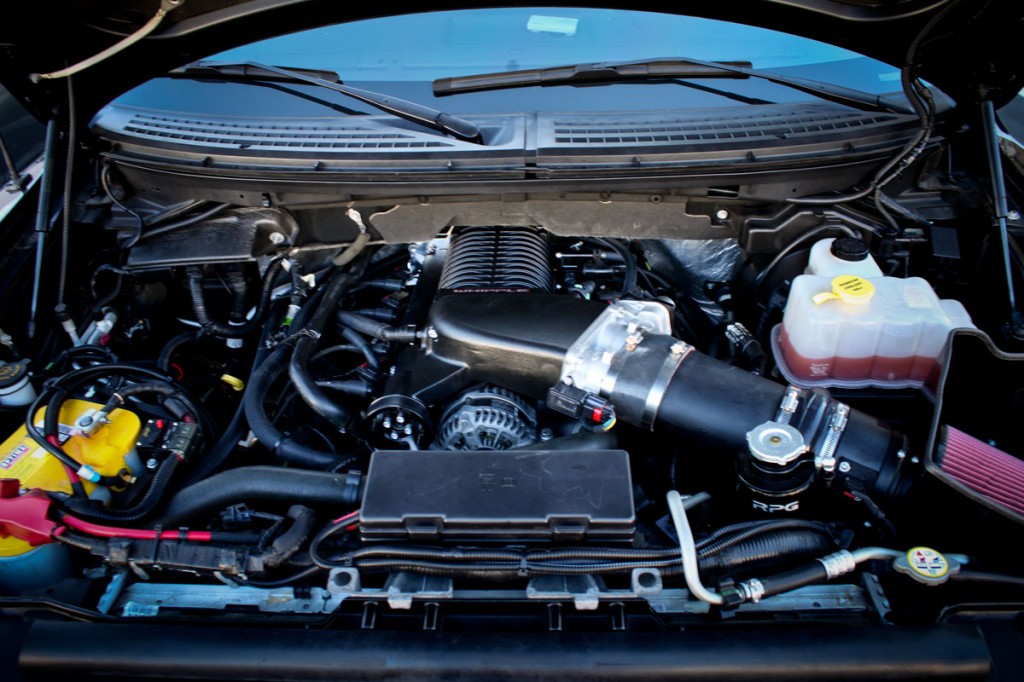 After the Ford Raptor Supercharger Install
On the baseline run on the Dyno the truck pulled 360 h.p. at the wheel. After the install, we mounted it up again and this time the results were drastically different!!! The truck laid down 502 h.p., an almost 40% increase.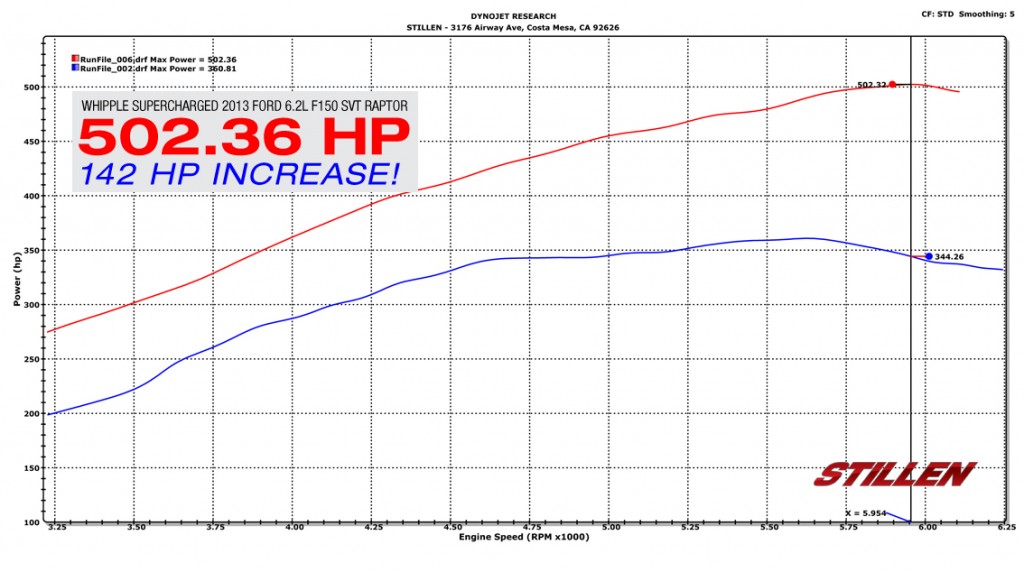 Additionally, our customer saw an increase from 386 to 485 in FT Lbs. of Torque, a 25% increase!!!!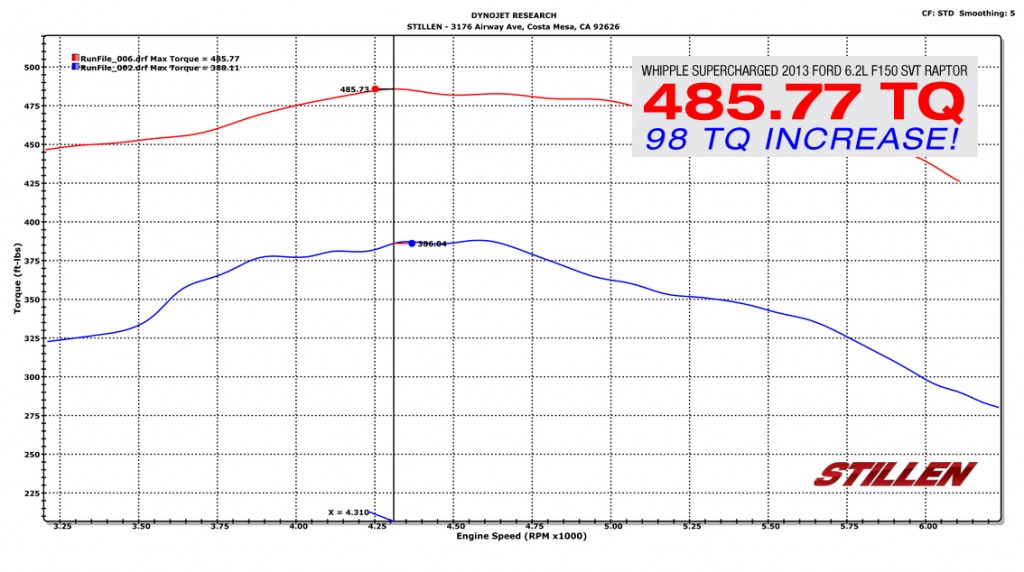 To say our customer was happy after the Ford Raptor supercharger install would be an understatement…..he was over the moon!!! He knew in an instant he had made the right choice on not only the Supercharger, but also on the highly skilled team of technicians at STILLEN to get it installed correctly!! Click on the video below to see second Dyno pull and check out the results.
Whipple Superchargers Installed By STILLEN
STILLEN continues to be the only recognized and warranty certified installer in the Southern California area for all Whipple Supercharger installations. When you have your supercharger kit installed by the STILLEN Performance Shop you can be rest assured that your vehicle will be eligible for coverage under the Whipple Supercharger 3-year/36,000 mile, 5-year/60,000 mile or even the 5-year/100,000 mile warranty options!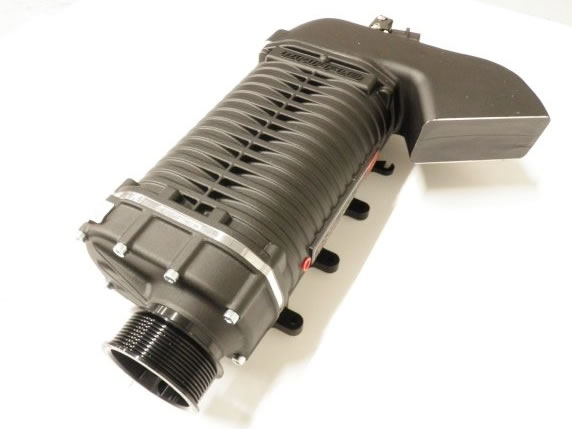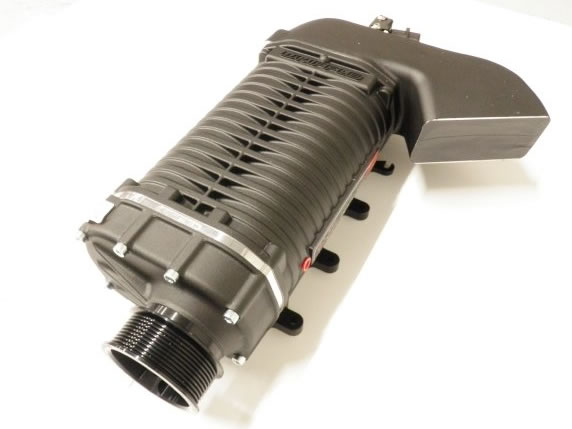 Whipple Superchargers are designed and manufactured in the US and utilize their innovative Twin Screw Compressor technology and only require oil replacement every 100,000 miles. We have Whipple Supercharger kits available and ready to install on your American Car, Truck, or SUV! Call STILLEN today at (866) 250-5542.