The Nissan Altima has some seriously sharp styling from the factory, but for the true enthusiast, STILLEN has developed an all new 2010-12 Nissan Altima Front Lip Spoiler* that will have your Altima the envy of every Nissan owner on the street today.
The STILLEN Nissan Altima Front Lip Spoiler, made from highly durable and flexible polyurethane – the primary material used in O.E. applications, has been completely designed, tested and manufactured in-house at the STILLEN headquarters located in Costa Mesa, California. STILLEN has been producing body kits in-house for over 20 years, and customers have long enjoyed the benefits of polyurethane over the easily breakable fiberglass parts found on the market today.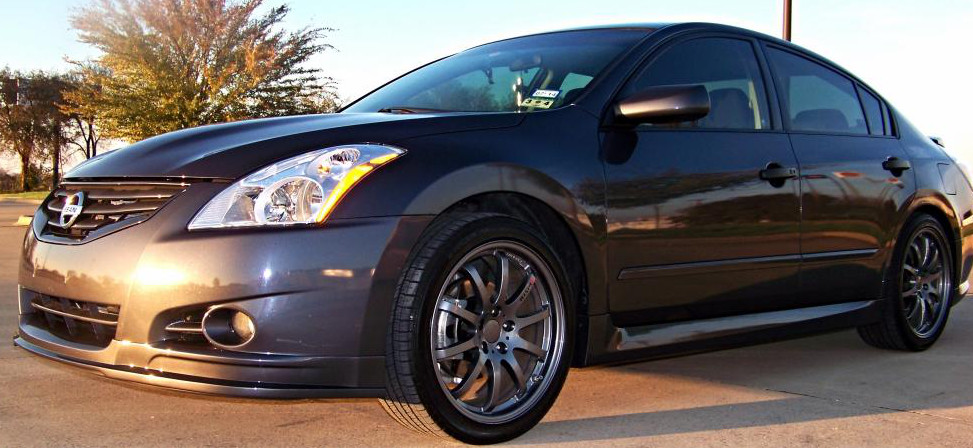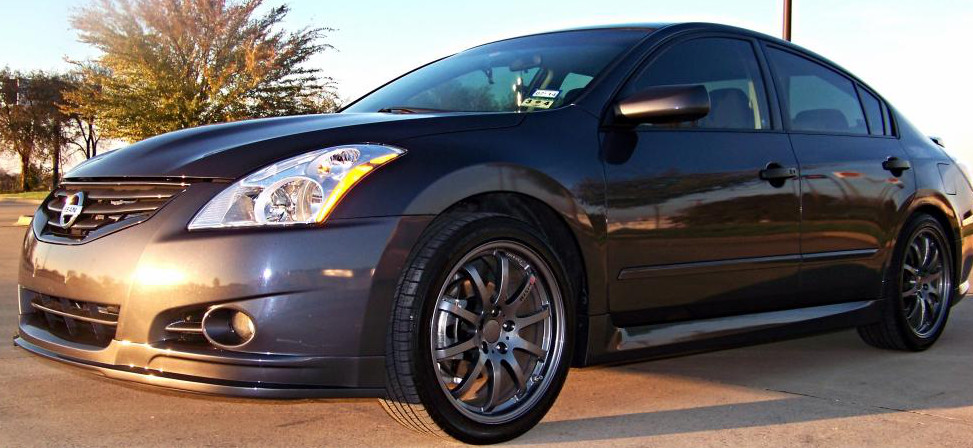 The Nissan Altima Front Lip Spoiler* is:
•    Ready to be paint matched and installed on the car.
•    Pre-installed with genuine 3M Foam Trim Tape and hardware.
•    Guaranteed to fit your vehicle perfectly right out of the box.
•    Designed, tested and manufactured in the U.S.
•    Nissan Altima Front Lip Spoiler is backed with a STILLEN Limited Lifetime Warranty.
*For the sedan version only.


To speak with an expert and place your front lip spoiler order, give us a call at (866) 250-5542. You can check out all the STILLEN front lip spoilers we carry, or explore all the items we have for sale here at STILLEN.com.