If you live in the Plano, Texas area, and you're in the market for an Infiniti luxury vehicle, you owe it to yourself to stop by and visit Crest Infiniti. Not only do the guys at Crest Infiniti carry the best cars in the performance luxury vehicle segment, they also understand what it's like to be enthusiastic about those cars. These guys know performance! When the new Infiniti Q50 came out, they immediately saw that what they had was an opportunity to build to the awesome platform that Infiniti had given them, and take it to another level with appropriate, but distinctive modifications.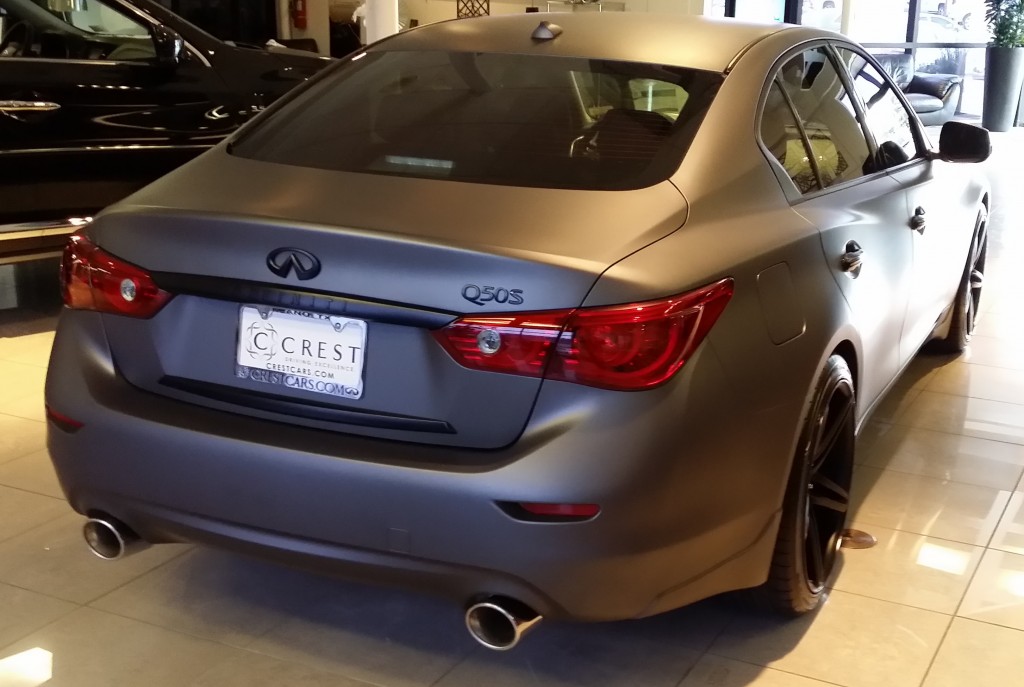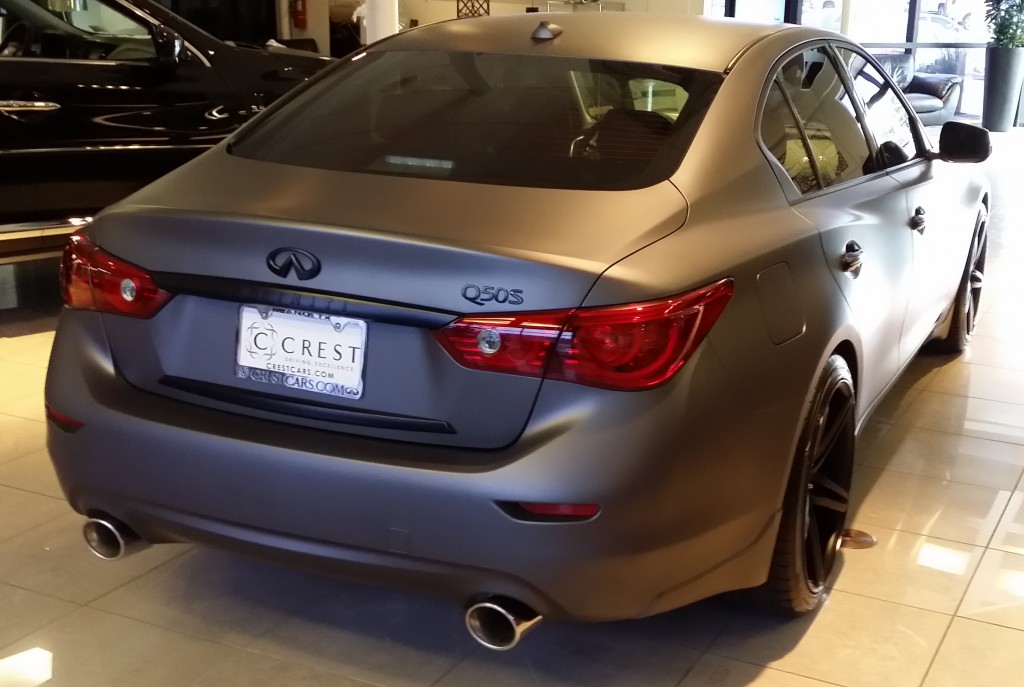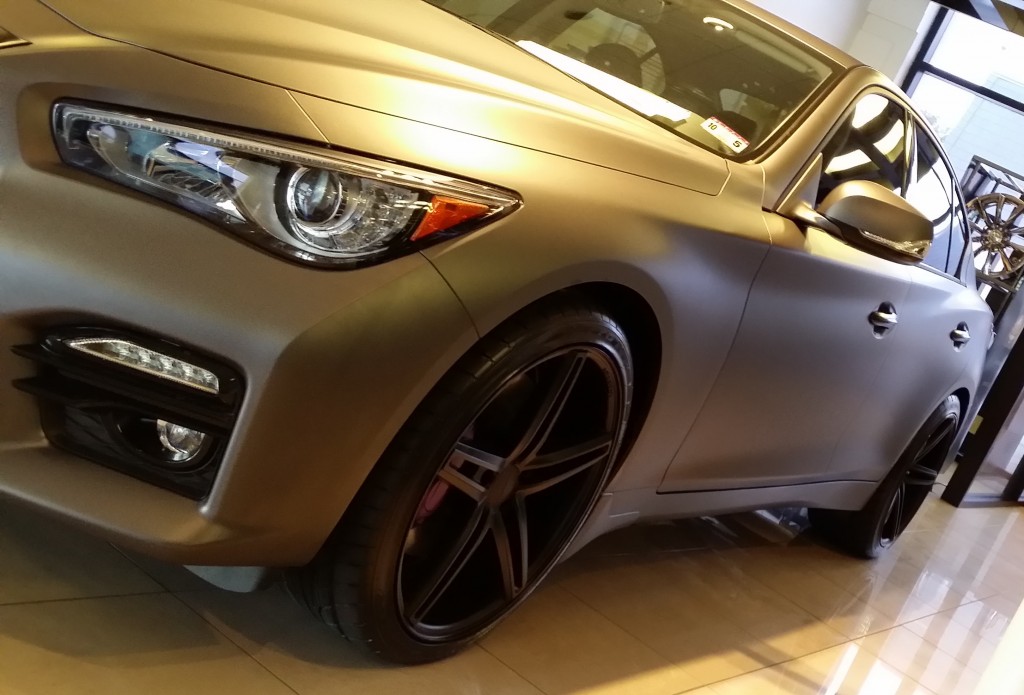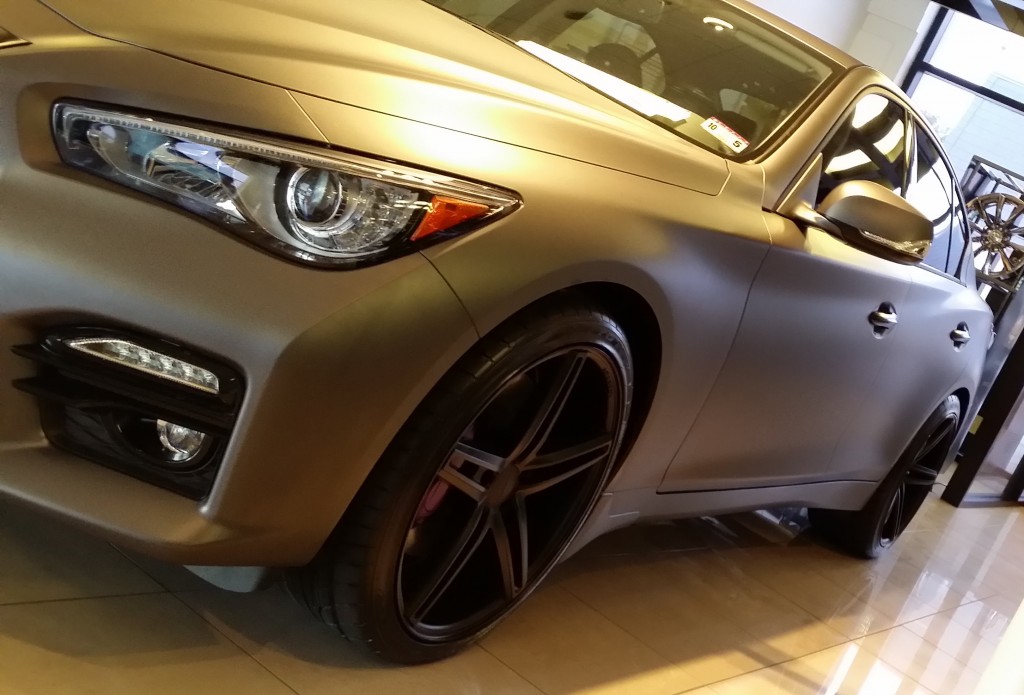 The Infiniti Q50 is already a great looking car. Right out of the gate it's one of if not the most exciting car in its category. From the factory it has incredible styling that is aggressive, yet refined with a strong fascia accentuated by the large grill, menacing headlights and wide stance. Yet somehow, at the same time, the car retains a sense of elegance and class. Not only did Infiniti install their fantastic VQ37 3.7 liter V6 engine producing 328 horsepower between the frame rails, but they took it a step further and actually made hybrids exciting! The hybrid model comes with the tried and true VQ35 3.5 liter V6 and when mated to the state of the art hybrid technology, the car is rated at 360 horsepower! Who thought we'd live in a world where hybrids were exciting!!!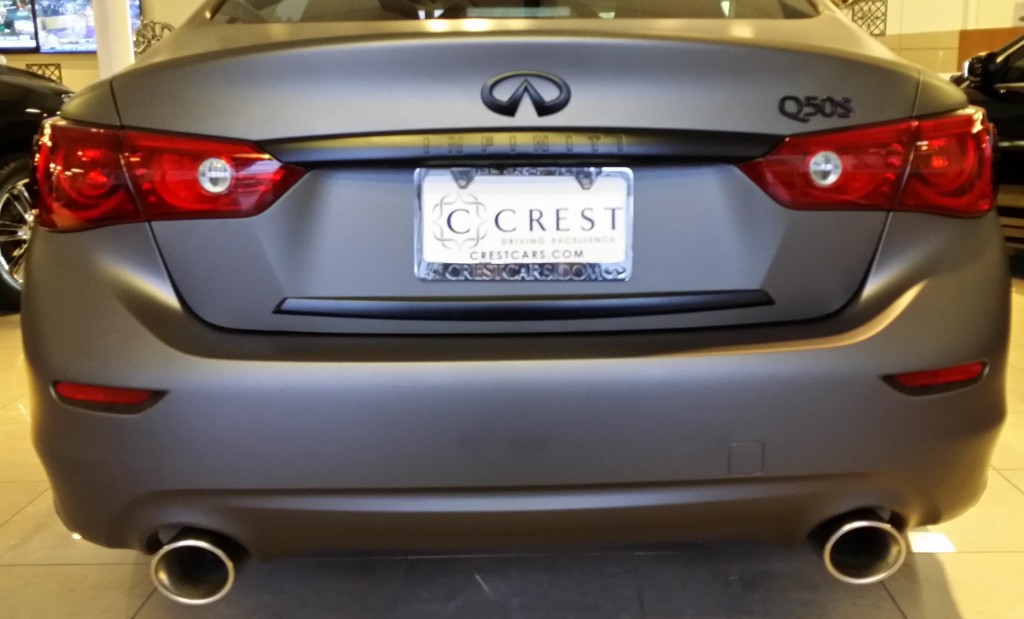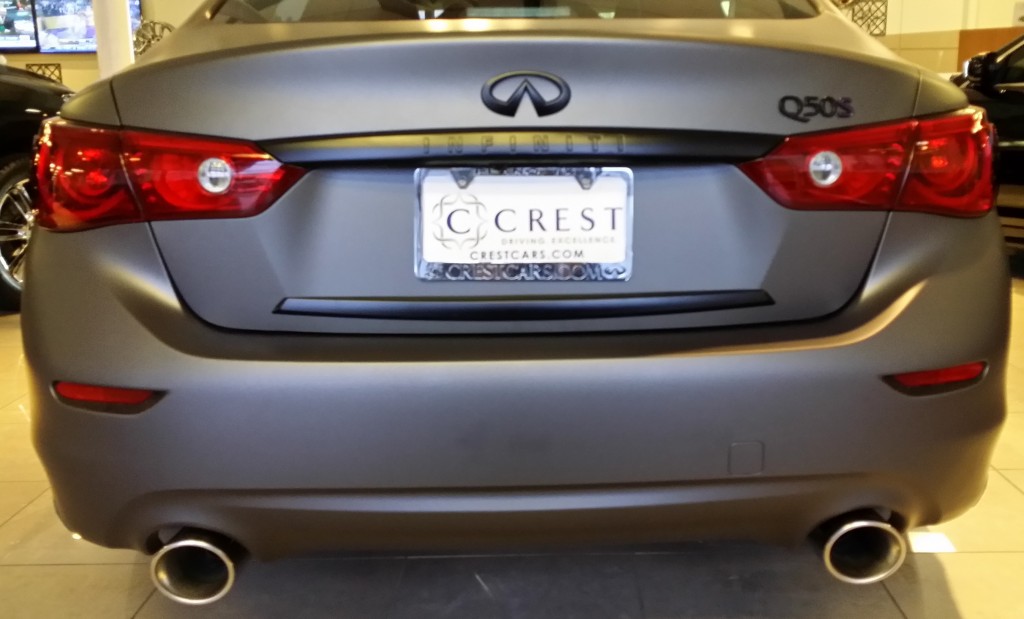 When the team at Crest Infiniti got a hold of this car they knew they had to do something special and do something to take it even further than Infiniti had already managed to. When a car is this new, it can be a challenge to accomplish that, as it takes a while for everyone else to keep up. Fortunately, we were able to support the designers at Crest Infiniti with the STILLEN Infiniti Q50 cat-back exhaust.  Once the exhaust was completed the car received a matte black wrap along with a set of Vossen CV5S wheels to round out the build.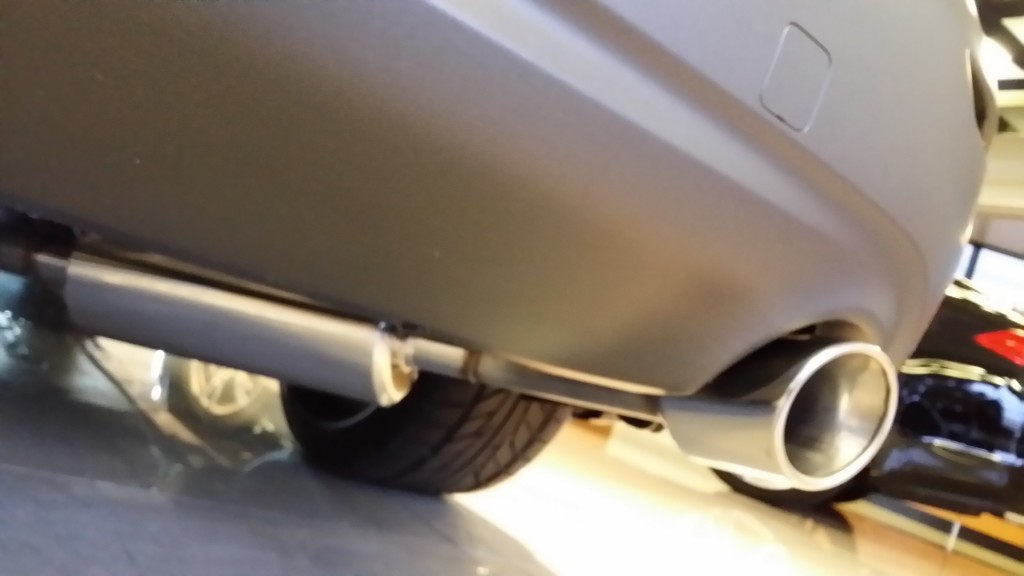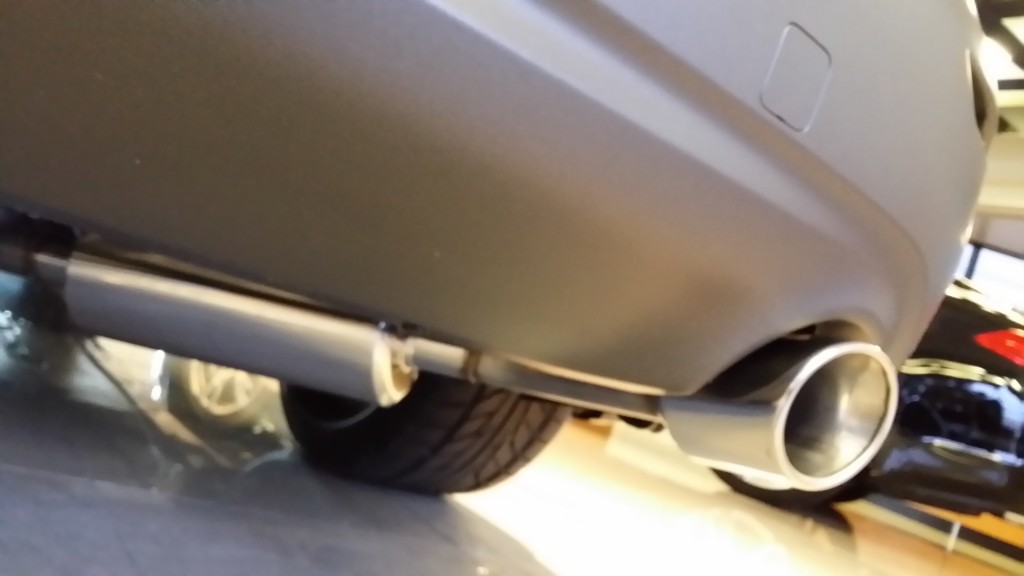 Where to Find the Infiniti Q50 with STILLEN Cat-Back Exhaust
Crest Infiniti has been a trusted STILLEN dealer since 2005 and continues to impress us with each of their project vehicles! If you have any questions about this car, be sure to contact the Crest Infiniti dealership in Plano, Texas for more information. Additionally, if you live in the McKinney, TX area and are looking to customize your car or truck, be sure to contact Whiteside Customs. They did a fabulous job on this Q50! Finally, if you have any questions about the STILLEN performance parts that were used, please be sure to contact us at www.stillen.com or by calling 866-250-5542.