Enjoy the feeling of people checking out your car with the new body components for 2014 Infiniti Q50 by STILLEN, including a front splitter, roof wing and deck wing. Adding these details can take your 2014 Q50 from nice to custom in just one visit to the body shop!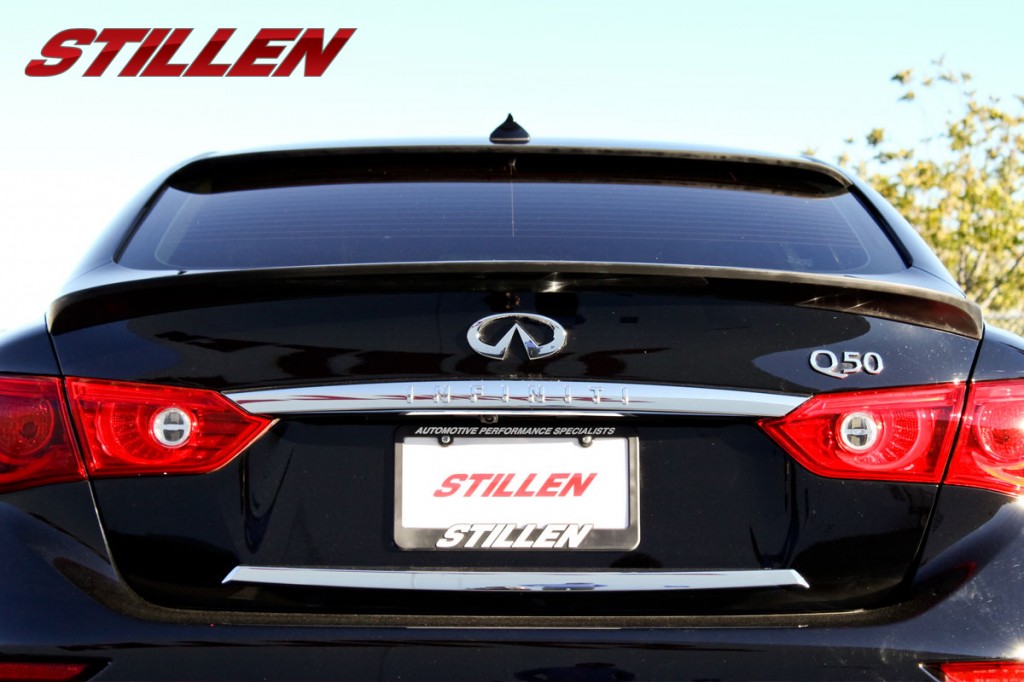 Expert Design & Manufacturing
Like all STILLEN aero parts, the Q50 body components have been specially designed for the vehicle. They are also made of durable polyurethane, which is known for its resilience to scratches and dings. Each part is designed, tested and produced in our shop in Costa Mesa, CA. Our expert team has taken time to ensure that air flow management and overall look were built-in to the design. Additionally, the body components are shipped ready for final prep and painting. This makes them easy to install over your stock fascia.
Please Note: We recommend installation and paint should be done by an experienced and quality oriented body and paint shop.
Infiniti Q50 Front Splitter
Part #: KB11225
This lip spoiler for Infiniti Q50 sport models is designed for more than just looks. It actually helps make your car more efficient by creating a high pressure zone that allows you to slice through the air as you drive down the road. See below for additional Infiniti Q50 front spoiler benefits: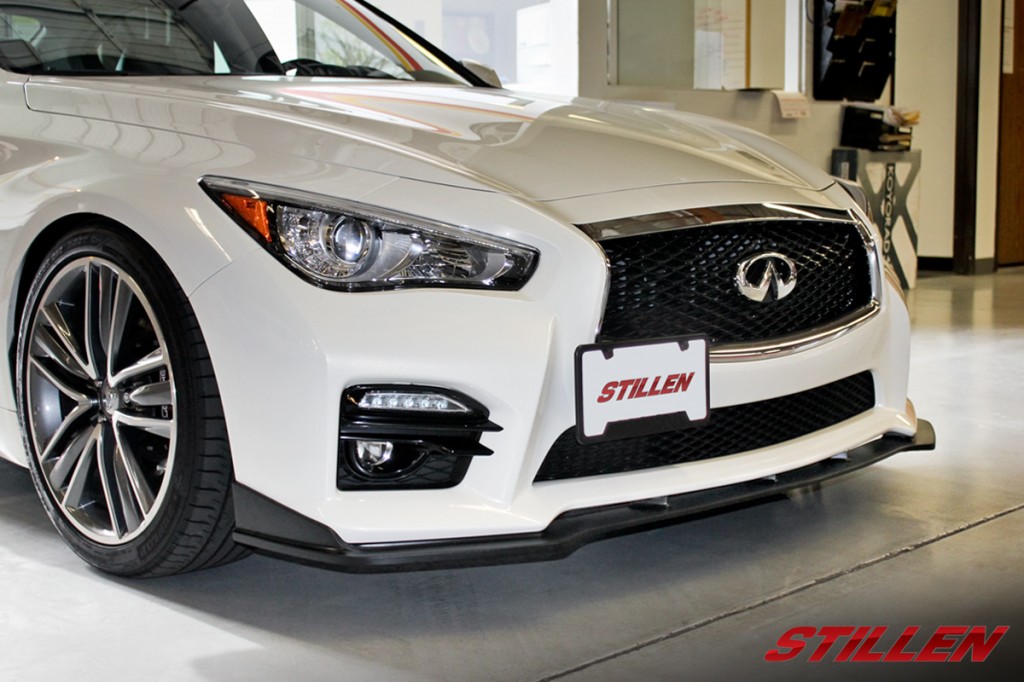 Stillen 2014 Infiniti Q50 front lip spoiler
Creates a more aggressive, custom look for 2014 Infiniti Q50 sedans
Features a matte black finish, but can be customized to any color by your body or paint shop
Attaches directly to your front fascia
Adds downforce to front wheels and increases air flow through radiator & heat exchange
Please note: This lip spoiler is specially designed for sport models only.
Infiniti Q50 Roof Wing
Part #: KB11224
Manage air flow and enjoy a distinctive look with a STILLEN Infiniti Q50 roof wing, which attaches at the top of the rear window. The STILLEN R&D team spent countless hours refining this body component so that the fit is so precise that it looks as though it came from the factory's design studio. Plus, it is made of durable polyurethane and ships ready for prep and paint!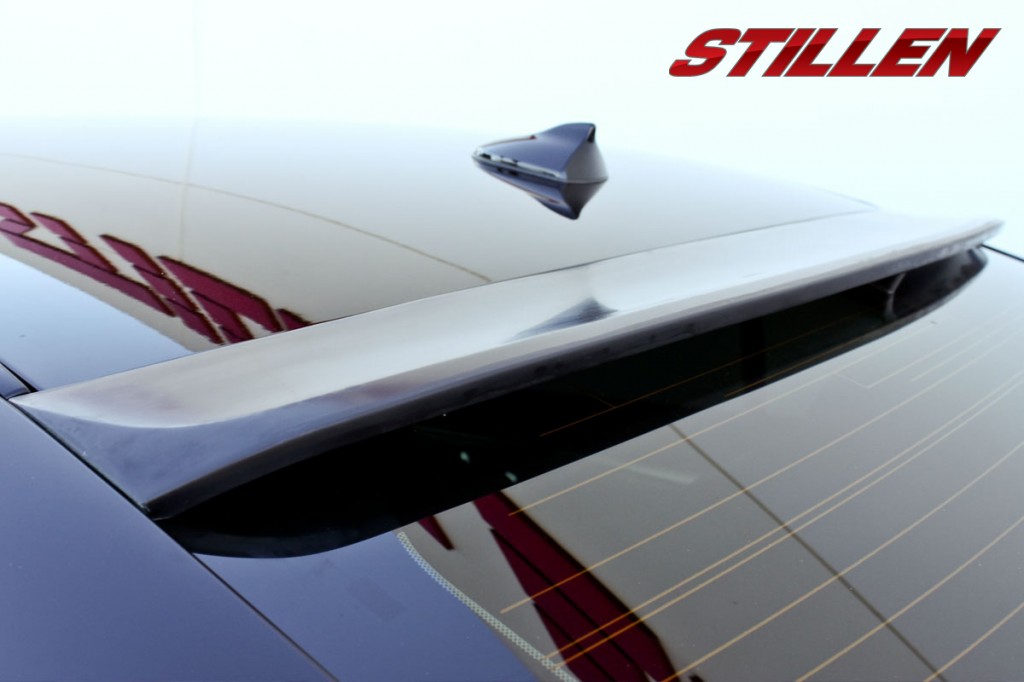 Developed and manufactured by the STILLEN team in our Costa Mesa, California body shop
Manufacturer's limited lifetime warranty that guarantees against breakage or cracking
Specially designed for 2014 Infiniti Q50
Infiniti Q50 Rear Wing
Part #: KB11223
Make a statement with an Infiniti Q50 rear spoiler. This deck wing is made at the STILLEN body shop in Orange County, CA and is shipped with a black matte finish that's perfect for prep and paint. It also features a limited lifetime warranty that guarantees the component will not break or crack under with normal use.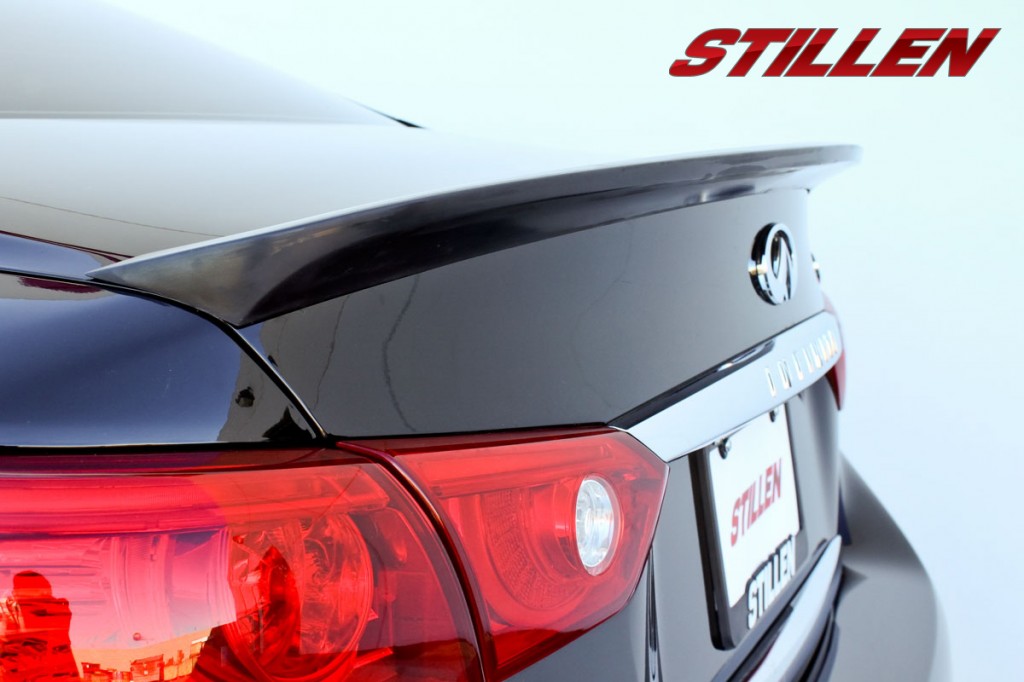 Designed specifically for the Infiniti Q50
Ready for prep and paint a polyurethane construction
Developed and manufactured in-house the STILLEN Infiniti experts
Next Steps
If you're ready to order or just want more information, visit our website at stillen.com or give our experts a call at 866-250-5542 and we will be happy to help you.