MagnaFlow has put out a new 1987-93 Competition Series Mustang 5.0 exhaust. Not only does this thing make your Stang look and sound leaps and bounds above the stock system, but it's dyno tested and proven to make power and create performance gains in horsepower and torque. With the Competition Series Mustang 5.0 exhaust by MagnaFlow put on you'll get all new levels of power, performance and MAN, what a sound!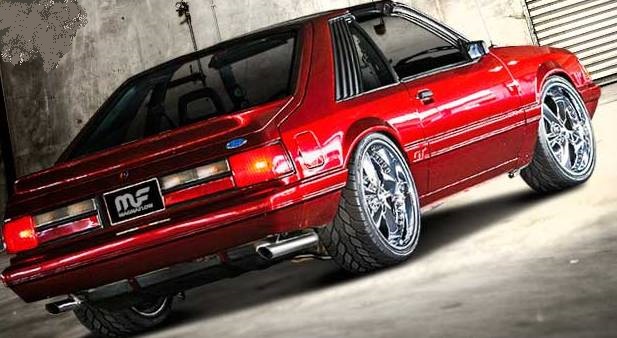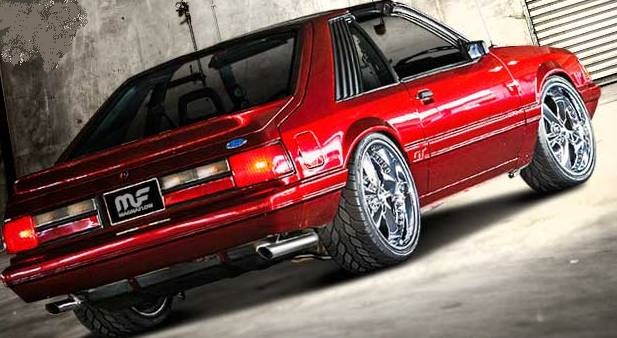 Made right here in the US, the Mustang 5.0 exhaust by MagnaFlow is mandrel-bent, with 3-inch tubing, a 4×14-inch muffler and 3-inch dual split rear end exit turn-down tips. Capable of being put on either the LX or GT models, the MagnaFlow 16996 Mustang 5.0 exhaust systems fall into the Competition Series because they simply have the power to make your 87-93 ready to take out to the track and show everyone what serious performance sounds like. Don't take our word for it, watch the video and see for yourself the MagnaFlow Performance difference:
If you think these Mustang 5.0 exhaust systems sound good in the video, just wait until you get the feel of the real rumble and the resulting steady push into the back of your seat once you put these on your classic Ford muscle car. The mandrel-bent, all welded, 100% stainless steel construction ensure that you'll have no use for the Lifetime Warranty, and the easy to install design and provided install sheet will make it a cinch to get this Mustang 5.0 exhaust on and roaring.
MagnaFlow 16996 Competition 1987-93 Mustang 5.0 Exhaust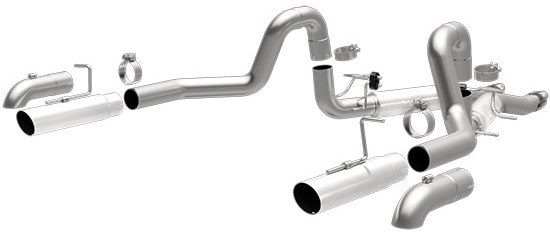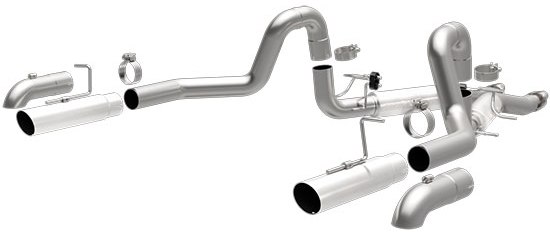 To speak to an expert, give us a call at (866) 250-5542 and place an order for your Mustang 5.0 exhaust or other Ford Mustang parts today. You can also visit STILLEN and check out the entire range of products we offer, or just see what MagnaFlow you may be interested in.