Here at STILLEN, we love cars and the Infiniti Q50 is no exception. This car has already become a favorite among the STILLEN team, so it's no wonder that we've been hard at work developing brand new performance parts that will squeeze every ounce of power, sound and performance out of this car. Just a few months ago, we introduced you to the STILLEN 504440 cat-back exhaust for the Infiniti Q50 (read more about this exhaust our blog post by clicking here) and now we're proud to introduce you to the STILLEN 403230 Generation 2 Dual Cold Air Intake Kit for Infiniti Q50.
History of Excellence
The STILLEN R&D team has a long history of developing top of the line air intakes for the Nissan and Infiniti cars and chose to incorporate many of these principles in the Infiniti Q50 Gen2 cold air intakes. Like our other Gen2 intakes, this Infiniti Q50 air intake kit comes with polyurethane heat shields that effectively direct air inside the engine bay to maximize performance.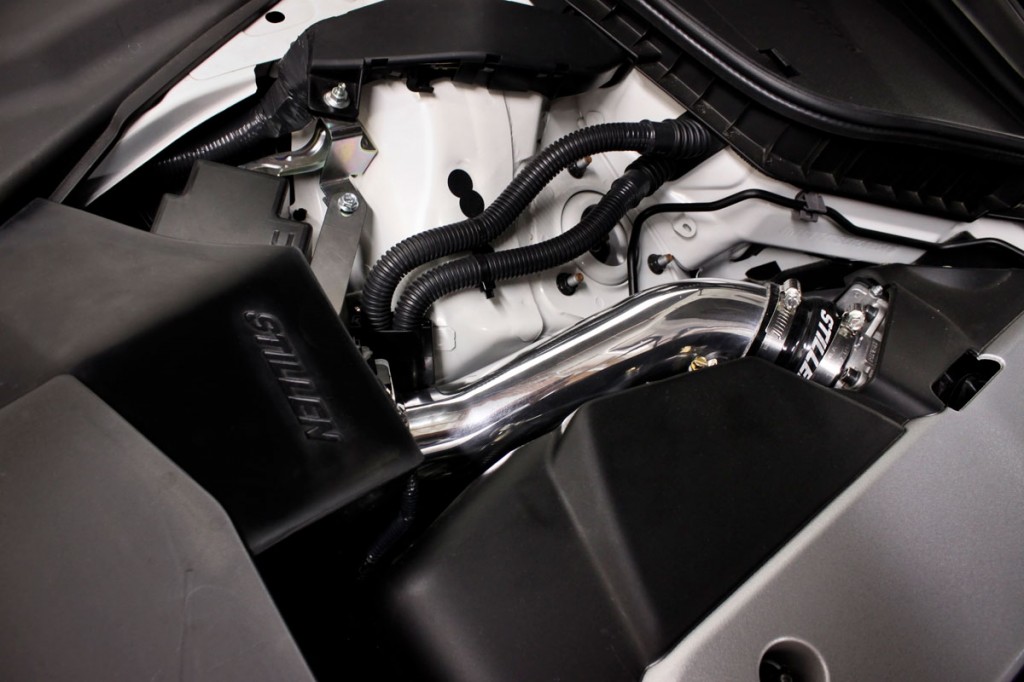 Impressive Sound
While many of us upgrade to aftermarket intakes from the stock intakes for the performance gains, sound is also another reason to upgrade. Aftermarket intakes just sound better and this is definitely true for the STILLEN Cold Air Intakes for Infiniti Q50. With these hi-flow intakes you can enjoy a mild sound while cruising, but also enjoy a richer sound as the engine comes to life under acceleration.
The Best Cold Air Intakes for Infiniti Q50
Heat shields and sounding good aren't the only reasons we believe the STILLEN Generation 2 Dual Cold Air Intake Kit is the best cold air intake available. Here are a few more reasons why we like this cold air intake:
Twin mandrel bent polished aluminum intake tubes
Comes with two K&N Filters

1,000,000 mile warranty on filters
Dual cone integrated with velocity stack

No check engine light (CEL) problems – guaranteed!
50 State legal
Customizable – paint the urethane intake boxes to match your car or leave natural black
Hassle-free, bolt-on installation with easy to follow instructions
Made in the USA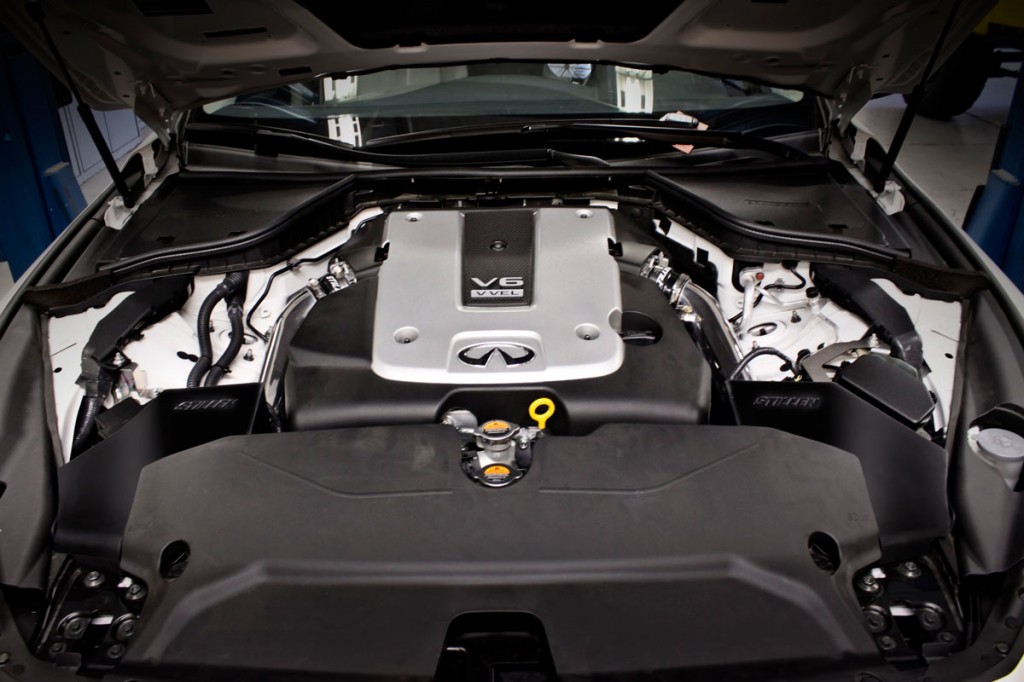 Next Steps
For more information about the STILLEN Cold Air Intakes for Infiniti Q50 or browse our selection of other Infiniti Q50 parts, please visit www.STILLEN.com. We specialize in a wide variety of performance parts just give us a call at 866-250-5542 and we will be happy to answer any questions you have about cold air intakes or any of the other parts we carry!