Since it's been a while since we last checked in with the STILLEN performance shop, we thought it's time for an update. Our shop techs have been extremely busy with all sorts of cars, trucks & SUVs, but we've all been happily surprised by the number of Ford vehicles making their way into the shop to visit us. It seems the STILLEN performance shop is quickly becoming the top Ford Performance Shop in Southern California!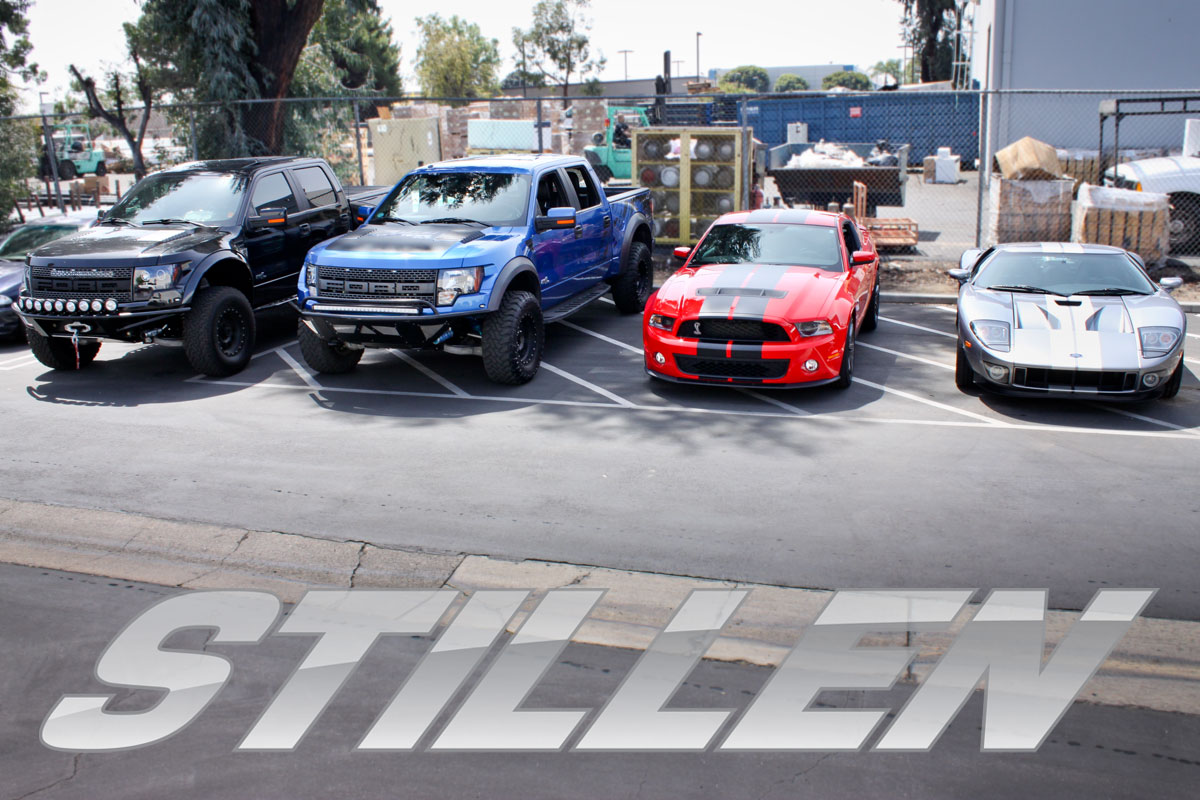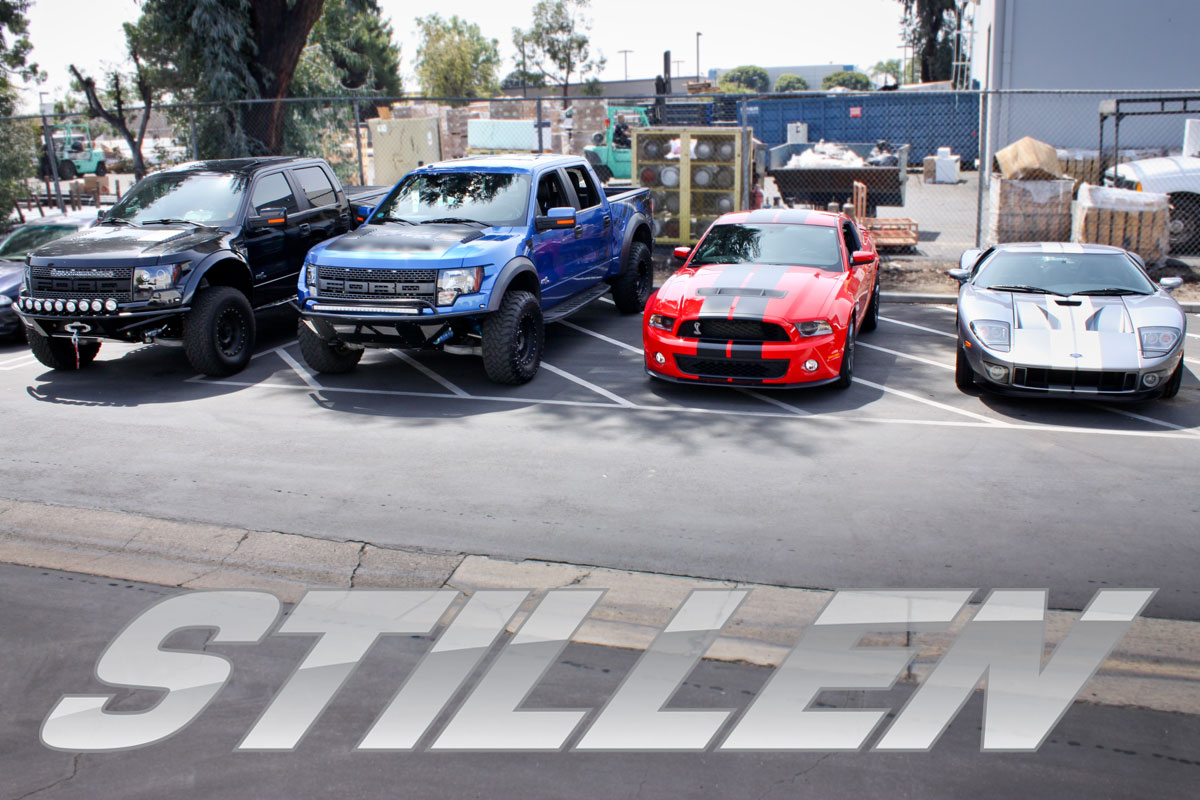 Ford Performance Shop: Raptor Supercharger Installs
Being the only Whipple warranty certified installer in Southern California, our performance shop technicians been extremely busy installing superchargers for American muscle cars and imported sports cars. However, they have been especially busy installing superchargers for various trucks and prerunners. The blue Ford SVT Raptor featured in the photo above, is just one of the many trucks that has gotten a supercharger installed by the STILLEN performance shop over the past few weeks and there are even more on the schedule!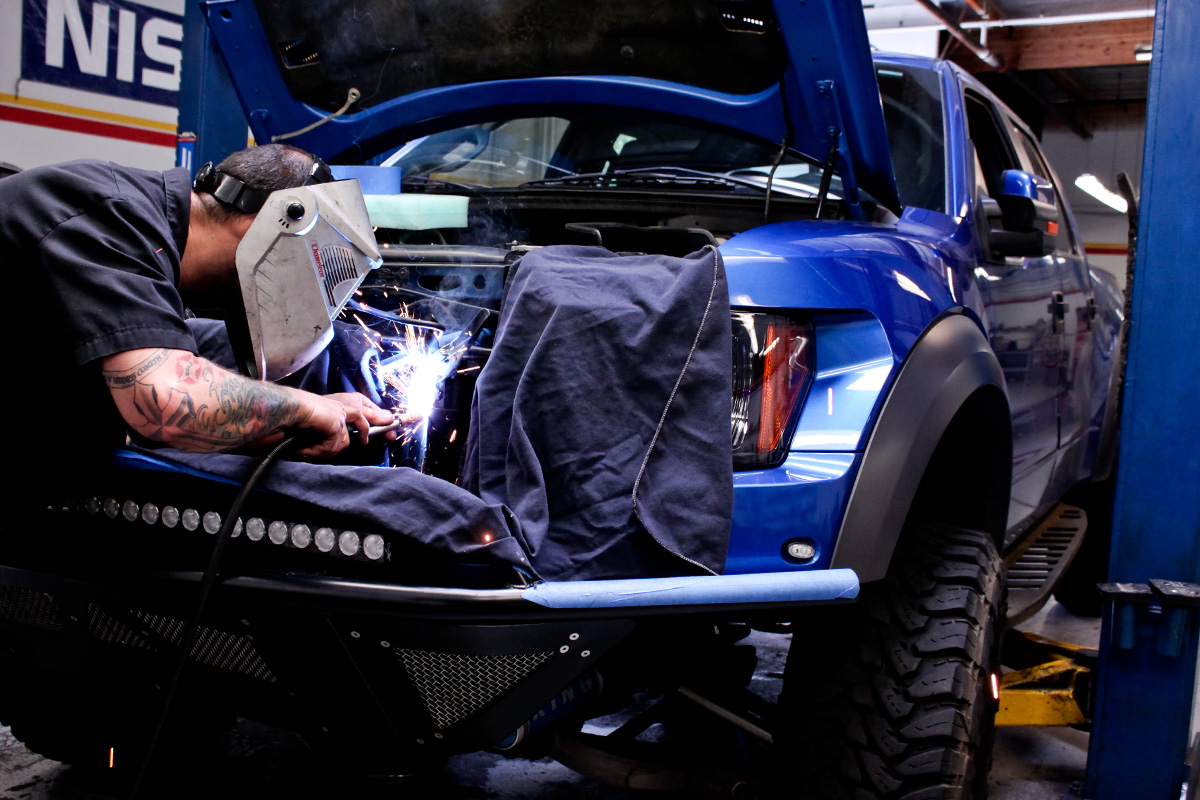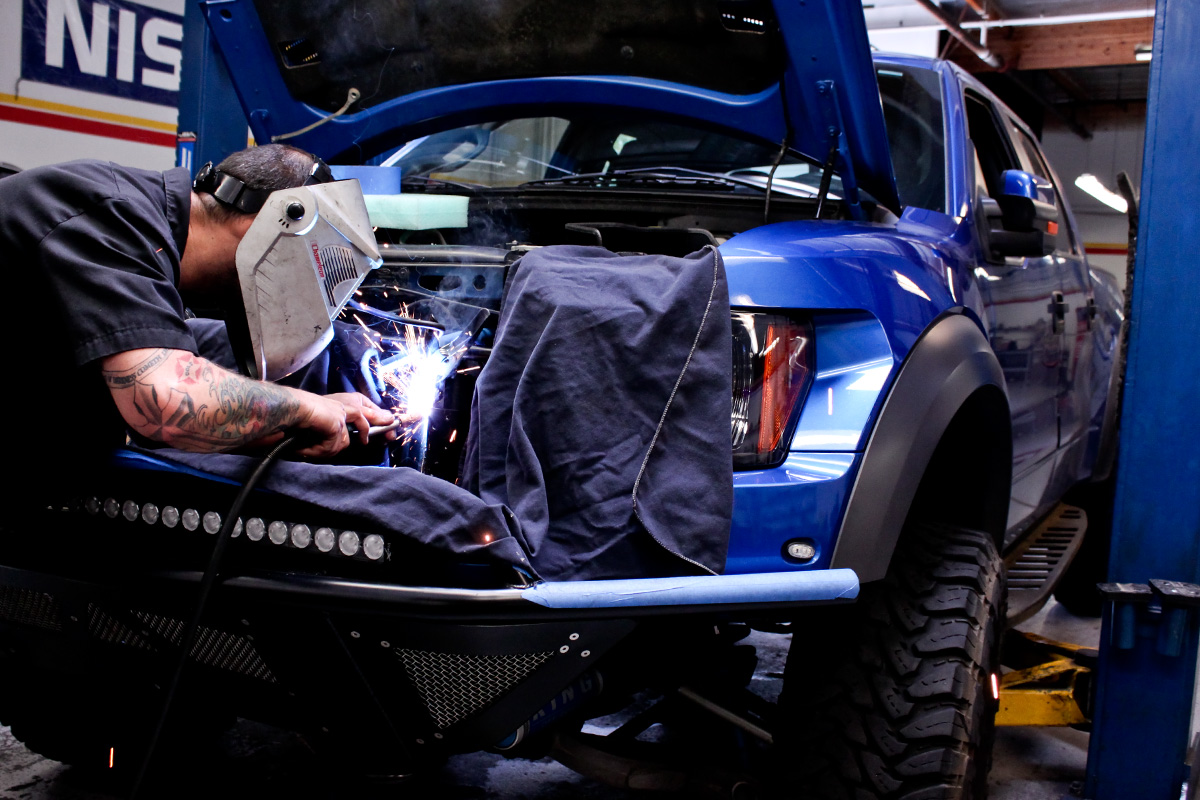 Raptor with Supercharger Service
After adding a supercharger to your car's engine, you don't want to be taking it to the dealer service center or the service center down the street. You want to take it to someone you know you can trust and who knows how to service performance cars and trucks. This is why we are seeing the black Raptor featured in this photo. As many of you will remember, the STILLEN performance shop installed the supercharger on this prerunner a few months ago (click here to see the full write up on this Raptor). The owner brought it back for service.
GT500 Supercharger Pulley Installation
Now, if you're looking to get a bit more from your supercharger, the STILLEN performance shop is definitely the place to come and this is why the Ford GT500 came in. The owner brought his car in because he wanted to get a bit more horsepower from his supercharged engine. With that in mind, the STILLEN team installed a new supercharger pulley to create more boost and get the horsepower the owner was looking for.
GT Service
Like the cars and trucks that have superchargers installed, you don't want to trust your Ford GT servicing to just anyone. Over the years, the STILLEN performance shop has seen its share of Ford GT's come in for service and has earned a sterling reputation for working with these vehicles.