Here at STILLEN, we really like modified vehicles and have a thorough appreciation for the thought, creatively and planning that go into making the owner's vision a reality. This brings us to STILLEN customer's Kris V.'s 7th Gen Maxima, which is rocking a long list of aftermarket modifications. From intake tubings painted to match the exterior of his Maxima to custom headlights, this car is truly a vehicle that you have to stop and admire.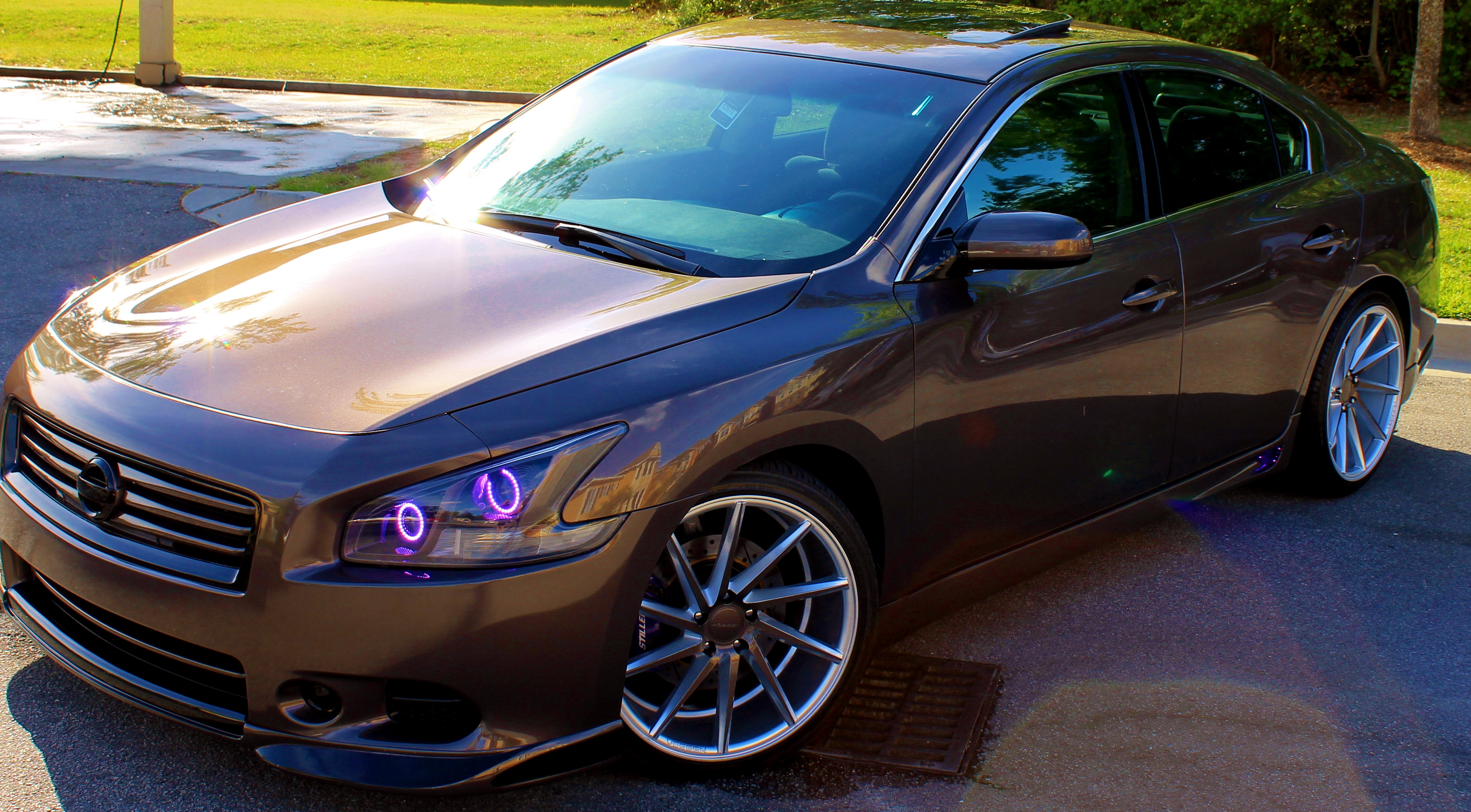 The 7th Gen Maxima Aftermarket Modifications
Brakes
Kris just added a new big brake kit to his 7th Gen Maxima and decided to go with the STILLEN big brake kit with cross drilled & slotted rotors and Goodrich steel braded lines. Like the rest of his Maxima, an out of the box brake kit did not meet his vision, so he painted the front calipers ultra violet with white lettering to make them pop. Read more about what Kris has to say about his new brake kit below:
"What I like about the brakes is not only the noticeably improved braking performance but also the aggressive look it gives the car… I chose the paint the calipers ultra violet because the entire theme of the car is Java/black, but after consulting with some friends we decided that the car needed something that popped or stood out besides the headlights."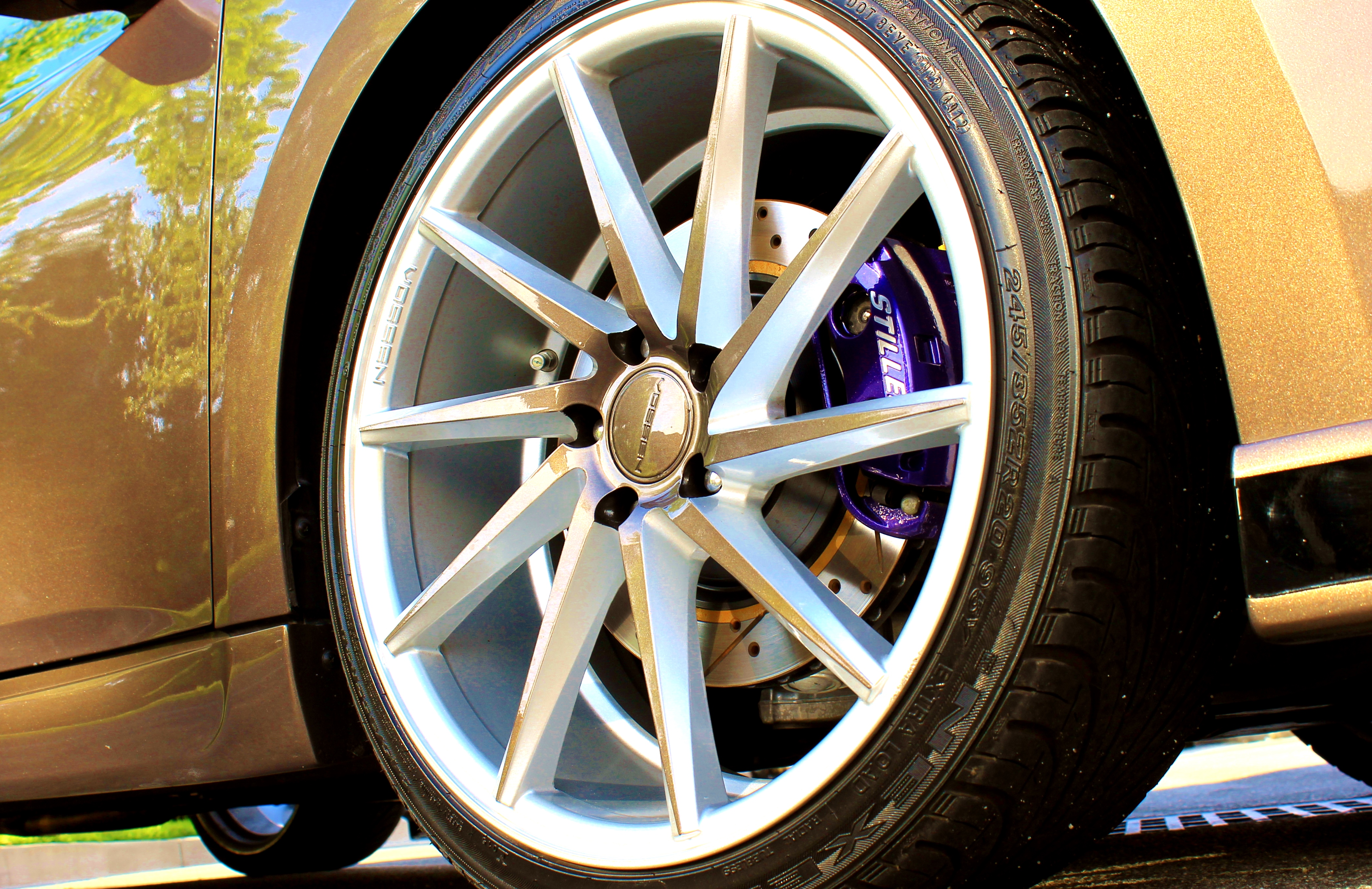 Wheels & Tires
There's nothing like seeing a nice pair of wheels on a car and many of us here at STILLEN believe that a nice set of wheels (or lack thereof) can make or break the look of a car. The wheels on Kris' 7th Gen Maxima definitely enhance the look of his ride and we are proud to have the STILLEN big brake kit on them. He has a set of Vossen CVT Directional wheels – 20×9 in the front and 20×10.5 in the rear.
Exterior
From front lip to rear diffuser, Kris' 7th Gen Maxima has an aggressive look that can't be topped. He has a full STILLEN body kit painted in two tone Java and black, custom paint on the door handles in color matched Java, an OEM grille painted two tone black and Java, trunk trim painted black and rear corners painted two tone Java and black. He also has custom headlights retrofitted with a projector high beam, Oracle color shifting quad halos and color shifting demon eyes. Plus, he has the shrouds painted Java and reflector painted gloss black.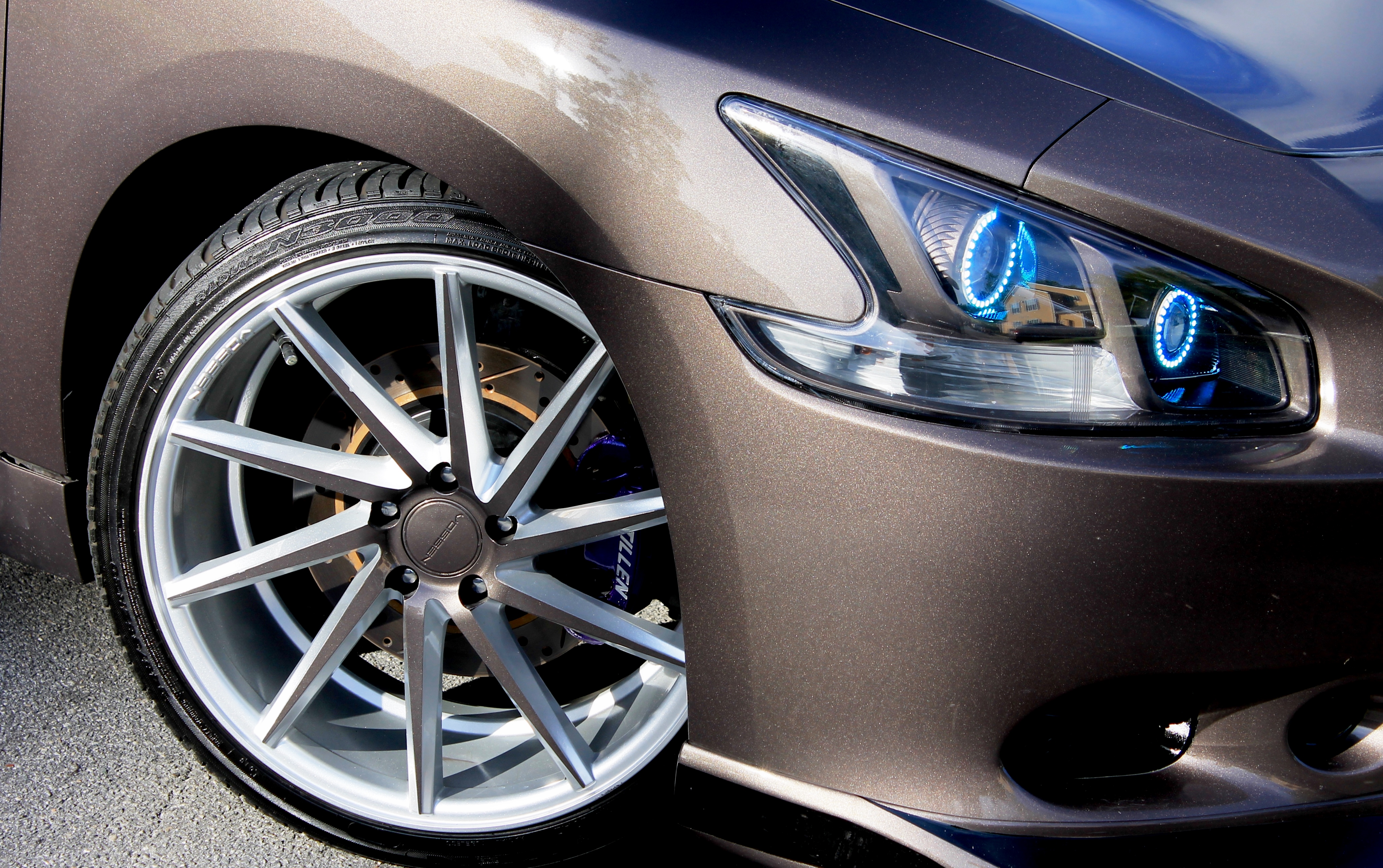 Performance
Kris' 7th Gen Maxima doesn't just look aggressive – it's also got the aftermarket parts to make it go faster too! He has a CXJ performance phenolic spacers, CXJ performance block off plates, STILLEN underdrive pulley installed and an AEM intake with tubing. Like the rest of his car, the tubing has a custom paint job and is painted Java to match the exterior.
Suspension
It's great to have a car that looks good and goes fast, but you also want to have a car that handles well too. This is why Kris upgraded to the Eibach Pro-Kit Springs and Racingline rear sway bar.
Final Impressions
As Kris said, "The 7th gen Maximas natural styling is very mean and aggressive. The Stillen front lip, the staggered Vossen CVT's and Stillens BBK add to that aggressive look making this car look downright menacing!"
We couldn't agree more Kris! From what we can see the only thing he's missing is a STILLEN exhaust, but we're sure he has dozens of other improvements planned to meet his vision. We can't wait to see what he'll be doing next!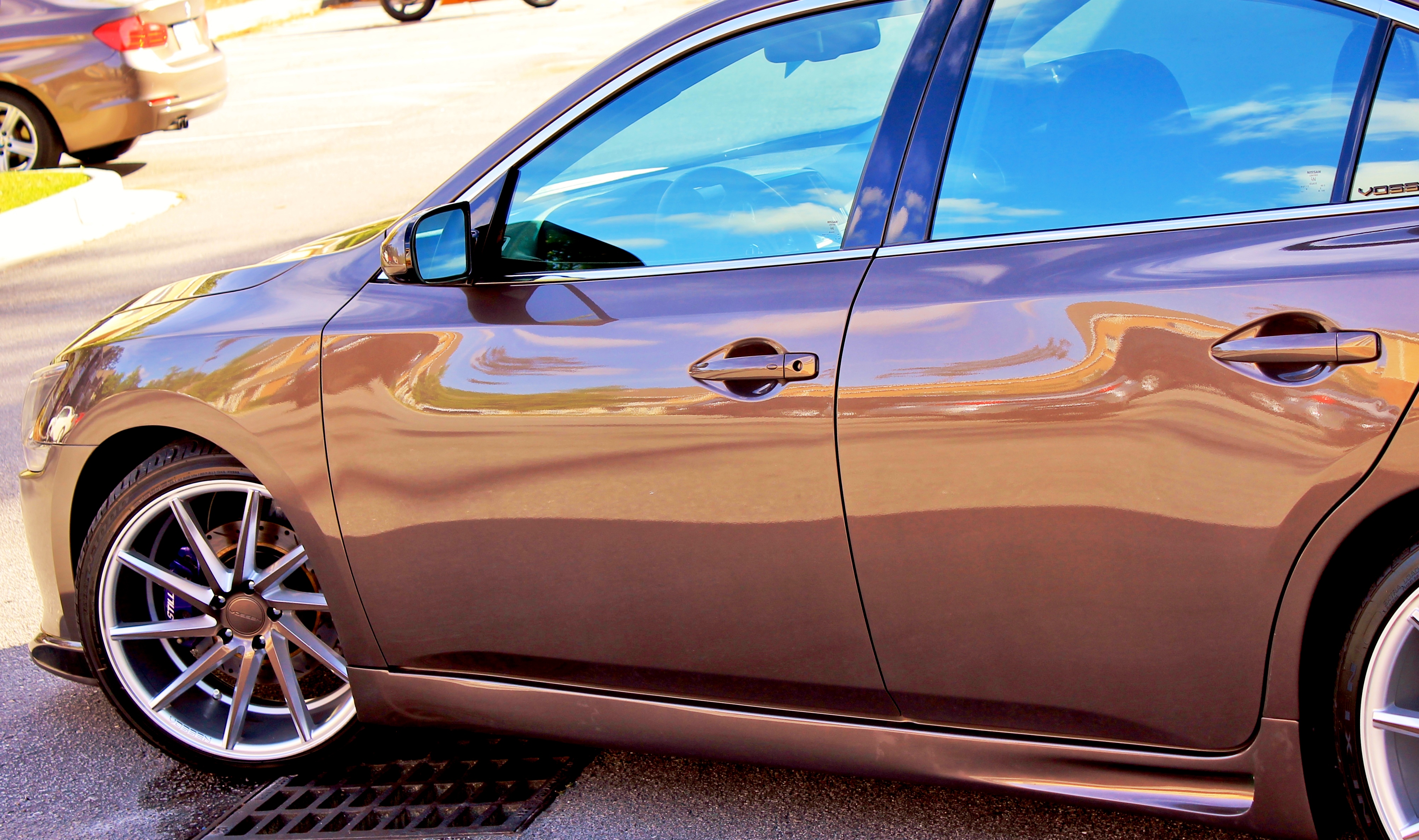 Have Questions? Call Us!
If you have any questions about any of the parts you see on Kris' 7th Gen Maxima, please give us a call at (866) 250-5542 and we will be happy to answer them for you. Also, if you are looking to get your aftermarket parts professionally installed and you live in the Orange County, CA area, be sure to check out the STILLEN performance shop. We specialize in high performance modifications and have many years of experience working with Nissan and Infiniti vehicles.