You love your truck and do everything you can to make sure it's taken care of. Regular maintenance? Of course, you never miss it. Needs new tires? No problem. But what about your truck's interior? What do you do to protect it from mud, dirt, sand that you and your passengers track in after getting outside and enjoying all of the adventures your truck takes you on? That's where Husky Liners floor mats come in and why the STILLEN team just spent the morning being trained on all they have to offer. We want to make sure we can help you choose the right supercharger for your truck, but also make sure we are equally as knowledgeable about the selection of floor mats we offer.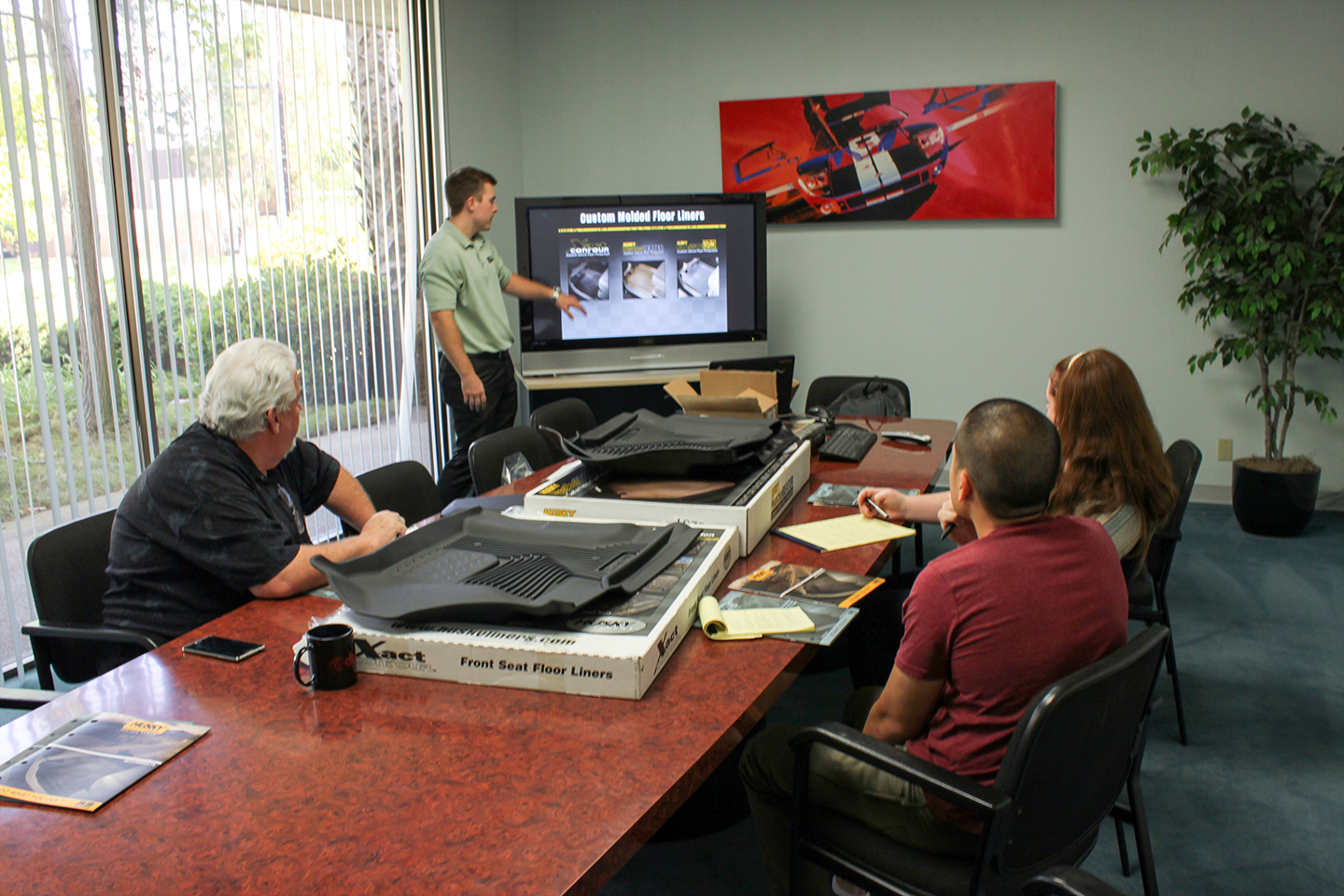 Why Husky Liners?
Since 1988, Husky Liners have been designing and manufacturing the best floor liners for trucks and SUVs available on the market. Here are a few reasons why we like Husky Liners:
Form fitting – Each custom fit floor mat features a form-fit edge, which blocks spills from damaging your door sill and carpet.
Stays in place – Designed with hundreds of nibs, the Husky Liners team can pretty much guarantee that floor mat will not be shifting and moving around under your feet throughout your truck or SUV's interior.
Lifetime guarantee – Husky Liners is so confident in the quality and durability of their floor mats that they offer a manufacturer's limited lifetime warranty on their floor liners.
Made in the USA – STILLEN is proud to support other manufacturers, like Husky Liners, that design, develop and manufacture there products in the USA.
Floor Mats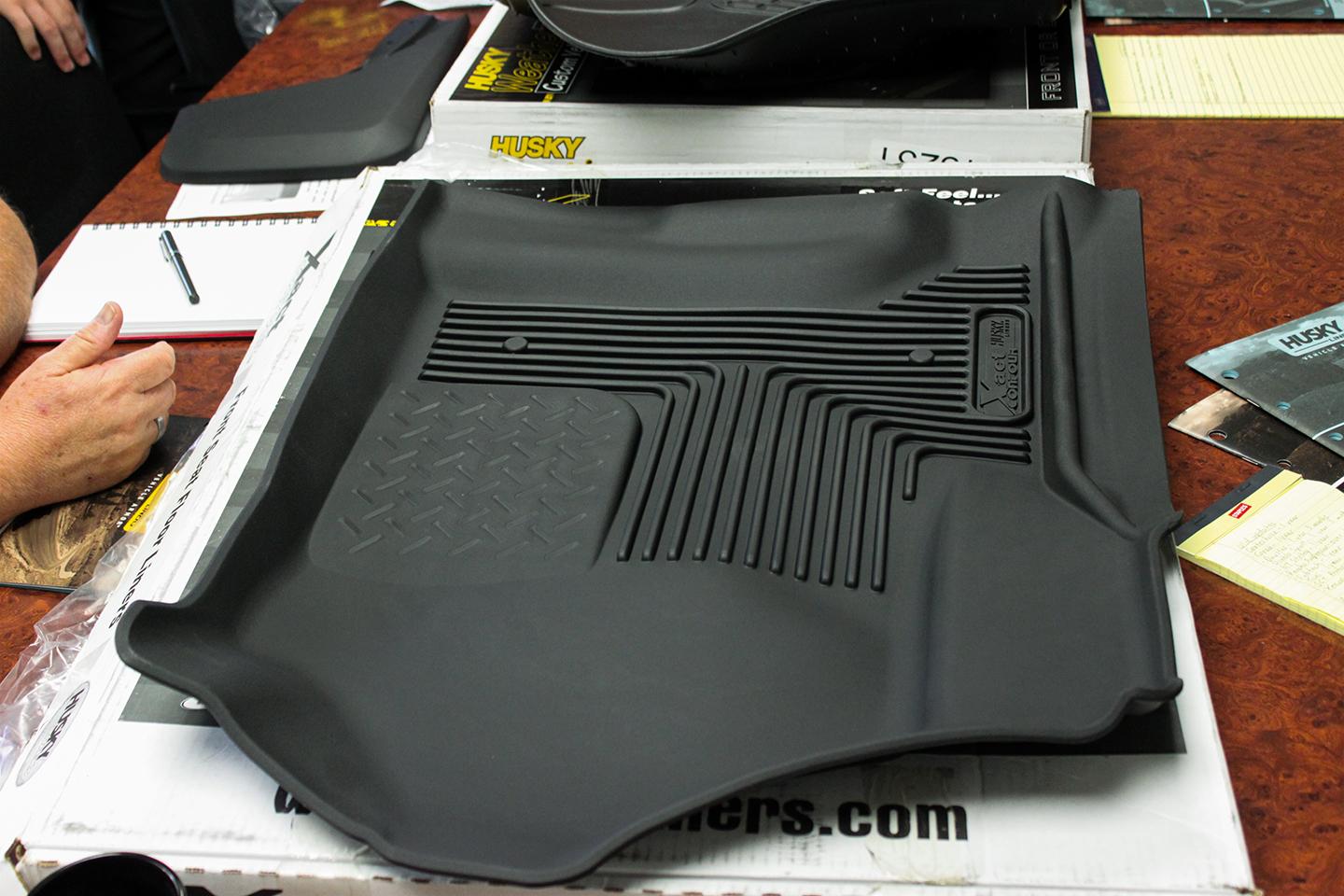 Husky Liners offers three models of floor liners for you to choose from – Husky Liners Classic Style, Heavy Duty and X-Act Contour floor mats. All three lines are form fitting, vehicle specific designs with patented nibs to help keep the mat in place. They all also come with Husky Liners industry leading lifetime warranty and are all made in the USA.
The biggest difference between the three lines is the material they are made out of. The X-Act Contour floor mats are made from a flexible rubberized material with a soft comfortable feel. Comparatively, the Classic Style and Heavy Duty lines are made from a more rigid, rubber material. Both are equally durable and long lasting. However, the customer favorite seems to be the X-Act Contour floor liners.
Mud Guards, Cargo Liners & More
If you're looking for total protection, you're in luck! Husky Liners makes a wide range of products to help protect your vehicle for day-to-day wear and tear. In addition to their floor mats, Husky Liners also makes custom molded, maximum length mud guards, vehicle specific cargo liners, convenient gear boxes that fit under the seats of the trucks, protective paint shields and more.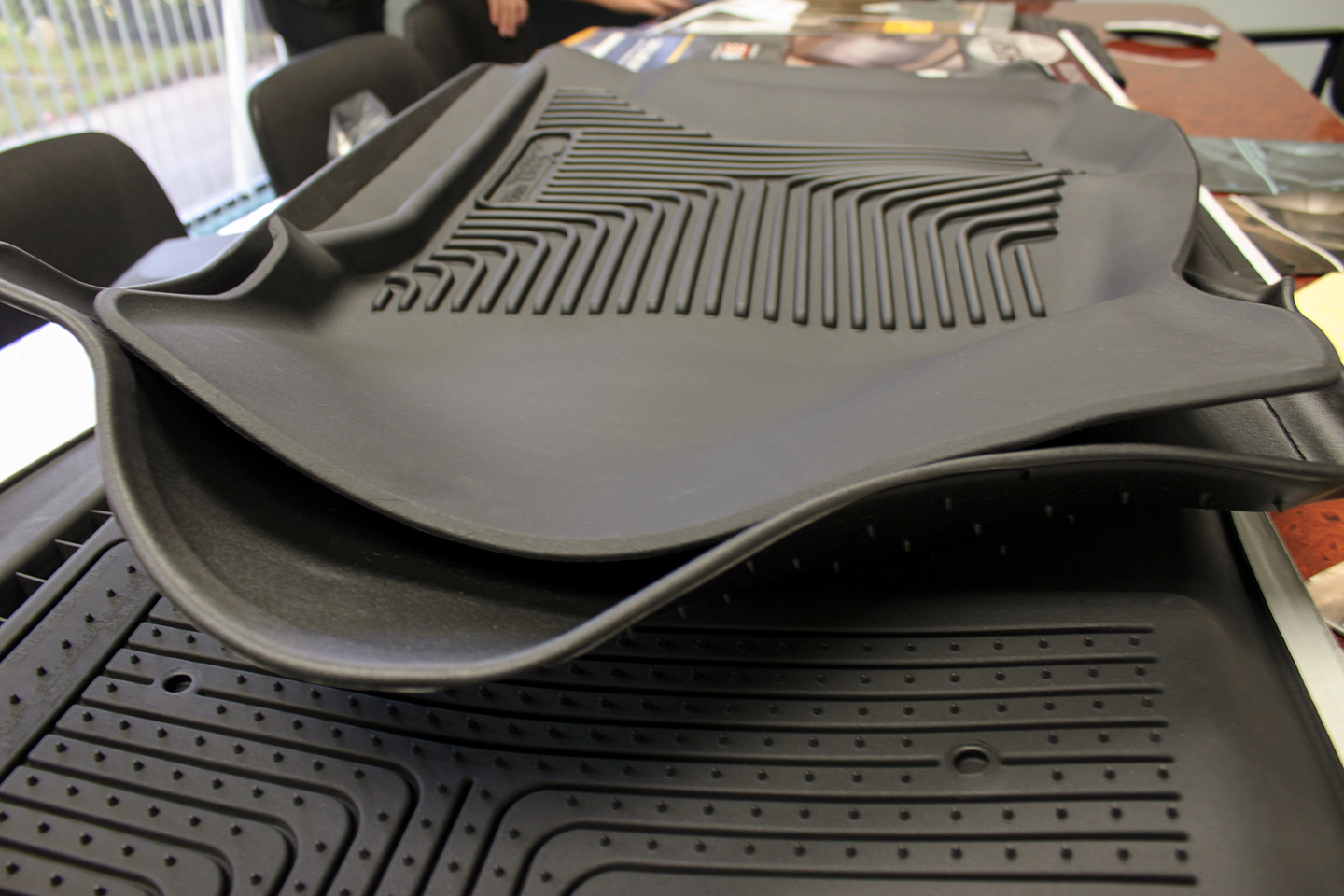 Questions? Contact Us!
If you have any questions about the Husky Liners floor mats or any of the other products they made, please contact us at (866) 250-5542. We look forward to taking your call, answering your questions and helping you choose the perfect floor mat or performance parts for your truck or SUV.