The summer of superchargers continues at the STILLEN performance shop with the most recent visitor – a Nissan Frontier that just got a STILLEN 407400 supercharger! Like most other STILLEN customers looking to get a supercharger installed, this truck's owner loved his truck, but just wasn't satisfied with the power it was making. That's where the STILLEN experts come in. We hooked his Nissan Frontier up with an imposing supercharger that's now making plenty of power for him to enjoy while cruising the streets.
It's In the Design
This Nissan Frontier's owner chose the STILLEN Nissan Frontier supercharger because this kit optimizes air flow and fuel distribution, resulting in impressive power production. The years of experience working with VQ engines didn't disappoint… This Nissan Frontier was transformed it into a beast that is full of power.
Utilizing the same twin rotor design as Nissan and other OEMs, this Nissan Frontier supercharger makes BIG peak power and impressive low end and midrange power. Plus, it requires minimal maintenance, ensuring that its owner won't be spending hours in the garage when he could and should be spending that time on the road enjoying his new supercharger.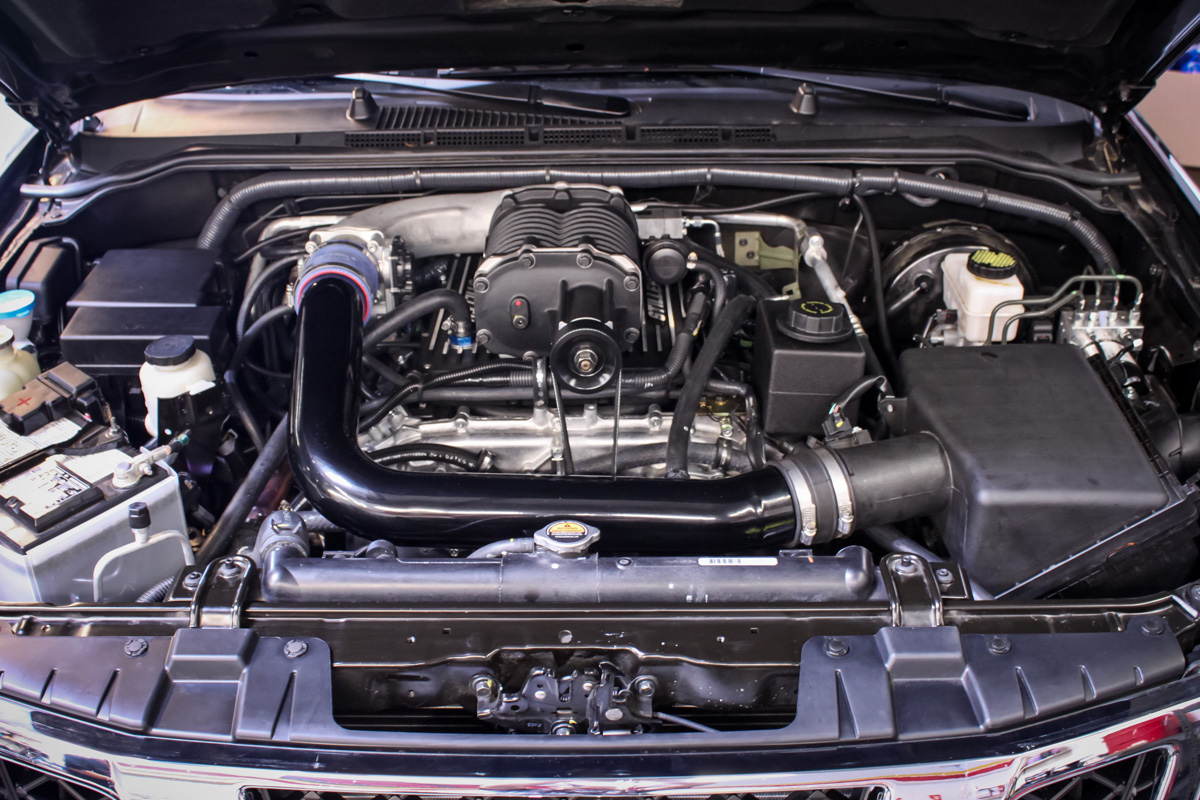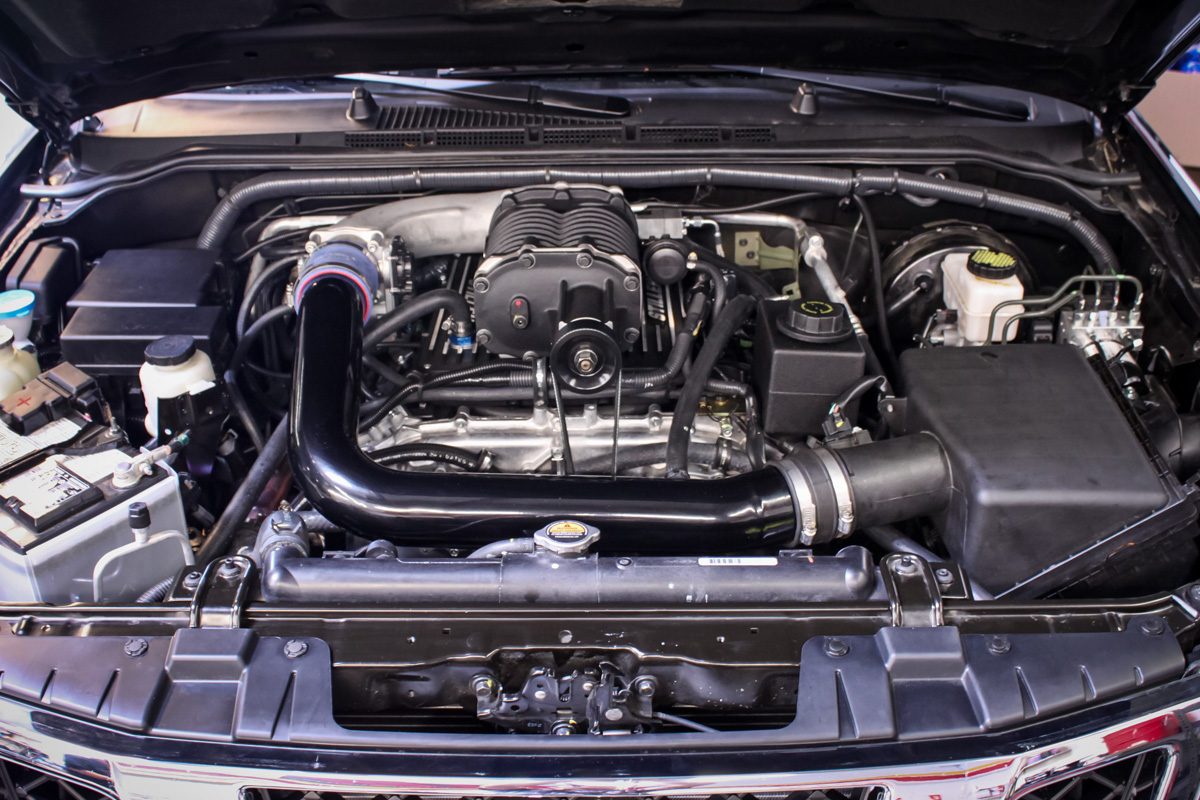 The Details – STILLEN Nissan Frontier Supercharger
Part Number: STILLEN 407400 black supercharger
Fits: 2005-2013 Nissan Frontiers
Engines Compatible with : VQ40
Available in Polished Finish: Yes
50 State Legal – Including California!! (CARB EXEMPT E.O. #D-436-19)
Installation
Professional installation is highly recommended for virtually any supercharger kit for best results, ours included. Be sure to take your Frontier or Xterra to a reputable performance parts installer for your installation.
Not only did our engineers develop the Frontier supercharger kit in-house, but our expert engineers have decades of experience working with Nissan vehicles and know how to get every ounce of power out of it. Chat with our experts, simply give us a call at (866) 250-5542 and we will be happy to help you!