This beast came in to the STILLEN performance shop looking for more power and we definitely found it! Our ASE certified techs responded to the power challenge by installing a 2013 Dodge Challenger Whipple supercharger on this vehicle. After the install, we can safely say that this is one Dodge Challenger you don't want to mess with!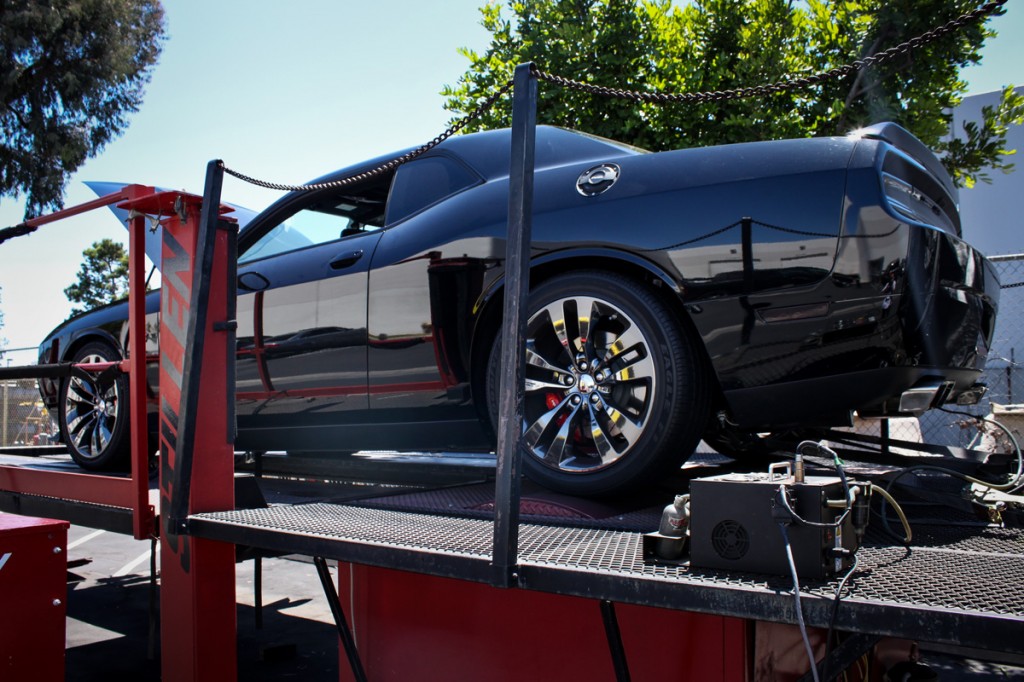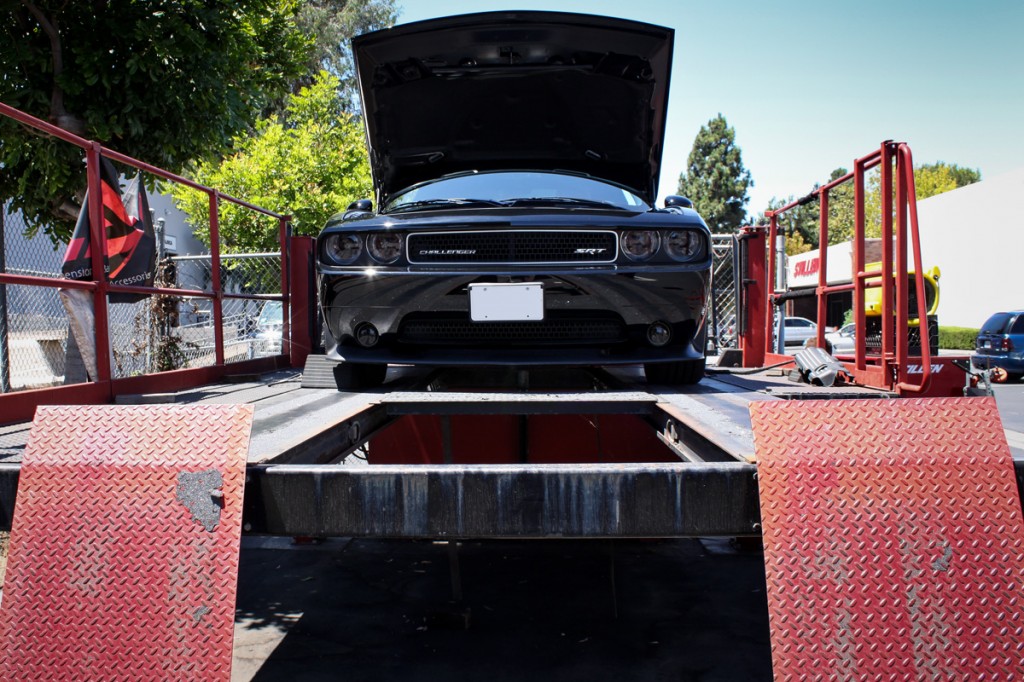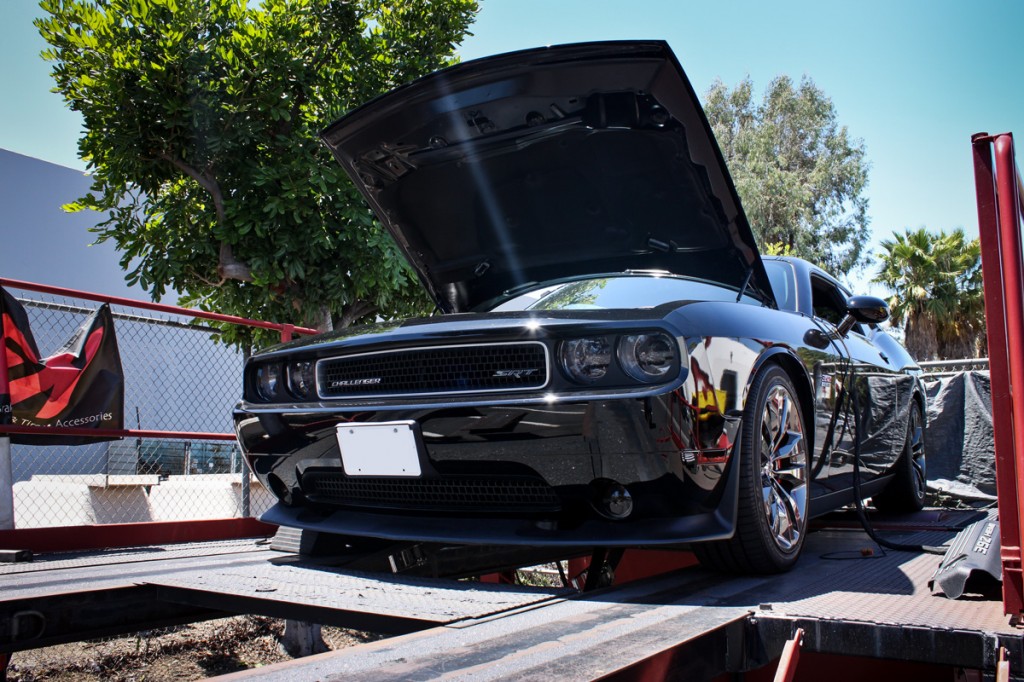 Under the Hood: Dodge Challenger Whipple Supercharger Specs
Made to improve on an already powerful engine, the 2013 Dodge Challenger Whipple supercharger is an impressive enhancement. Touted as the most efficient twin-screw supercharger on the market, this supercharger really lives up to the hype. It helped this Challenger make gains of over 140 HP and 114 ft-lbs of torque, which means it was putting out over 570 rear wheel HP and 523 ft-lbs of torque.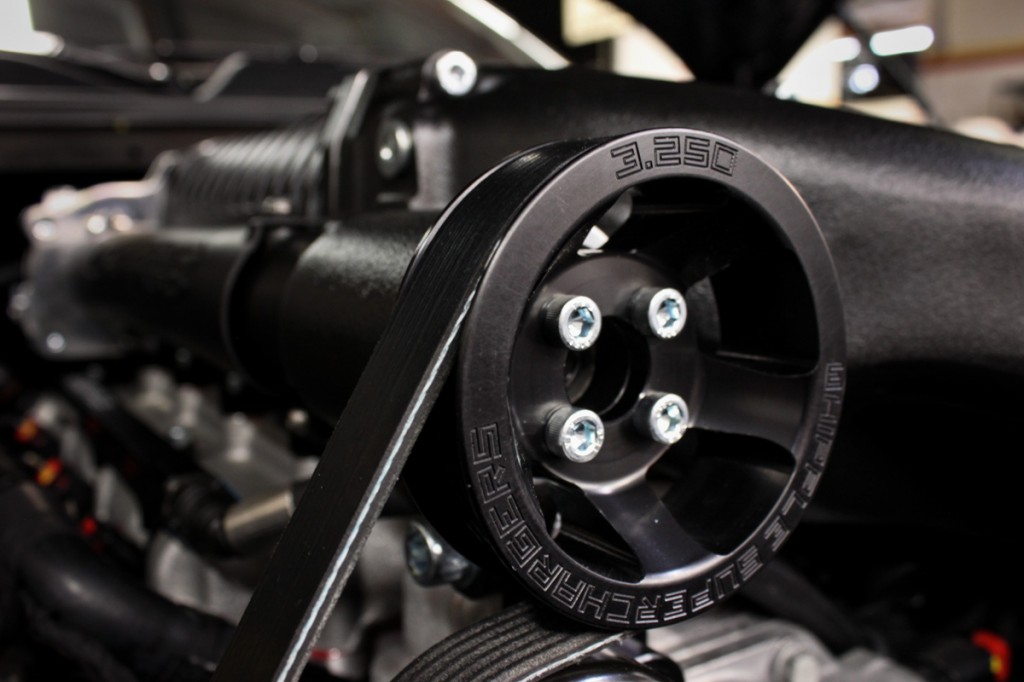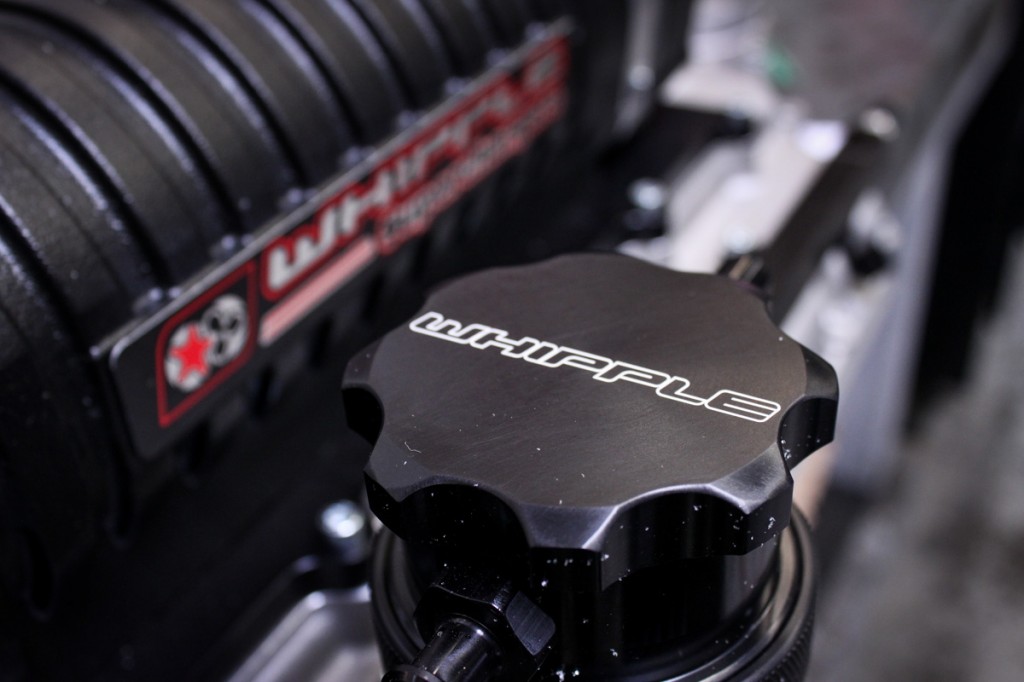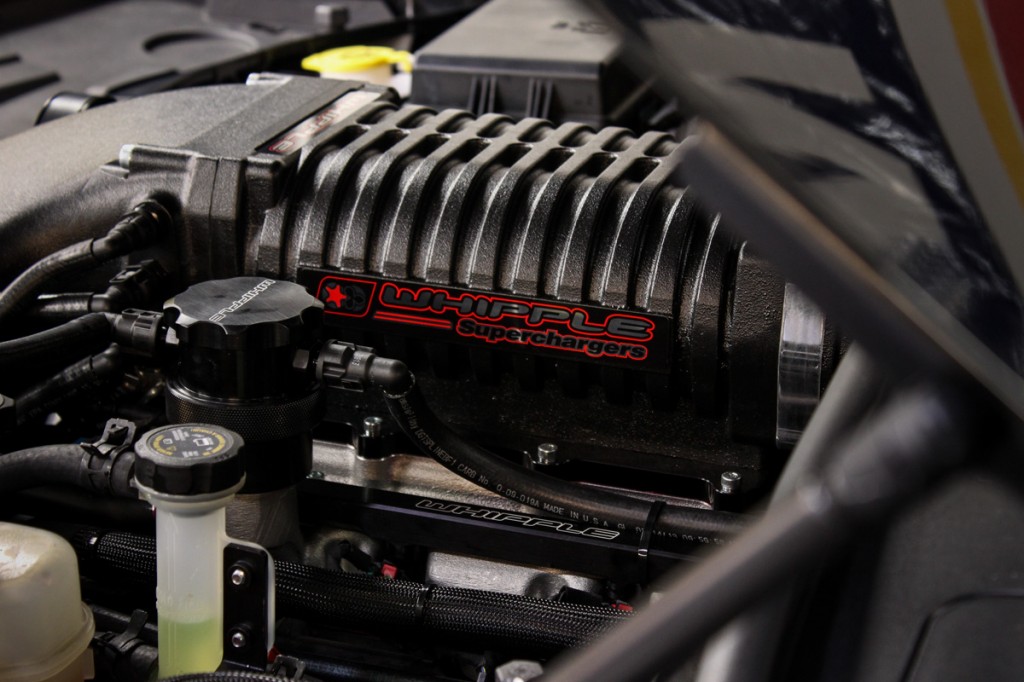 Supercharger Stats:
Fits: 2011-2014 Dodge Challenger
Additional Horsepower Made: 140 rear wheel HP
Additional Torque Made: 114 ft-lbs
Final Horsepower: 570 HP
Final Torque: 523 ft-lbs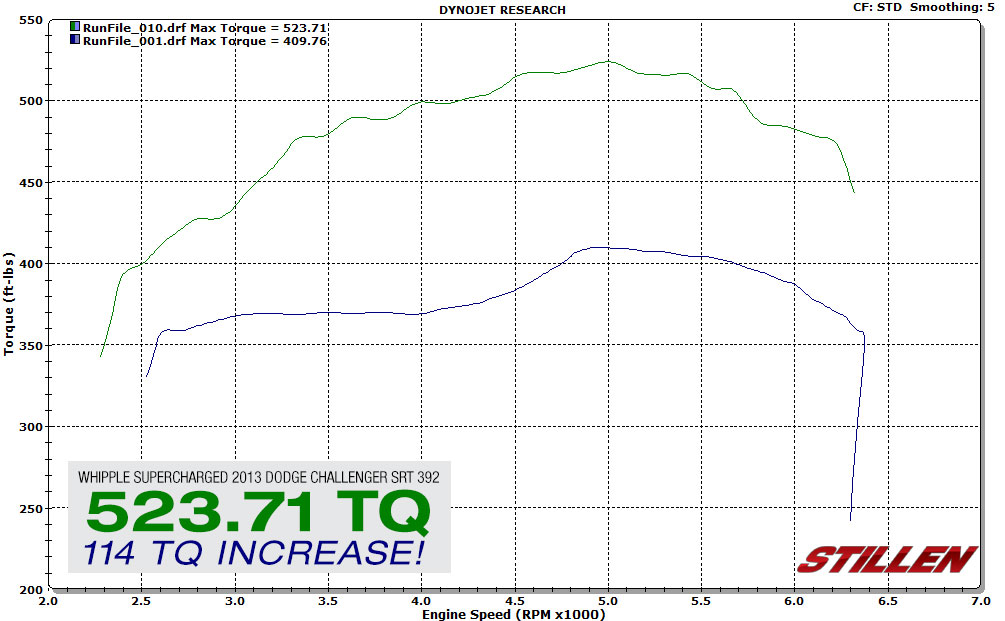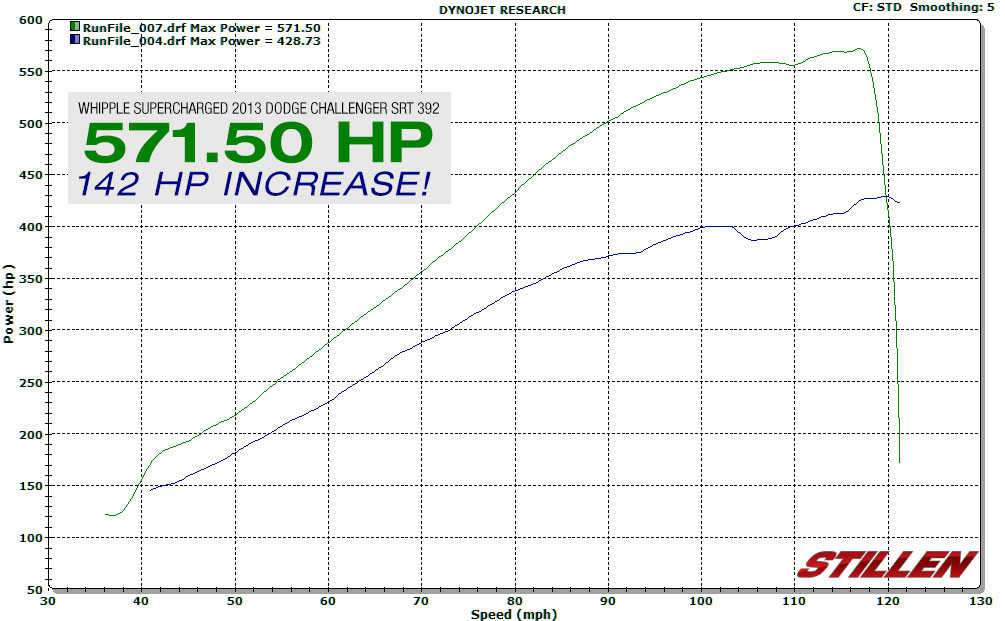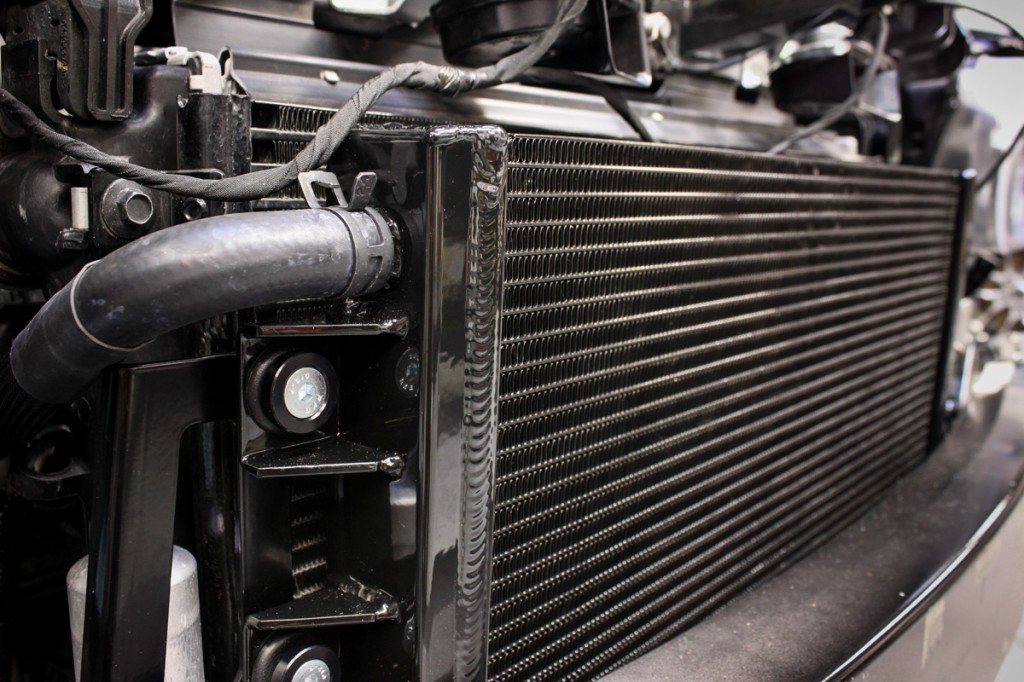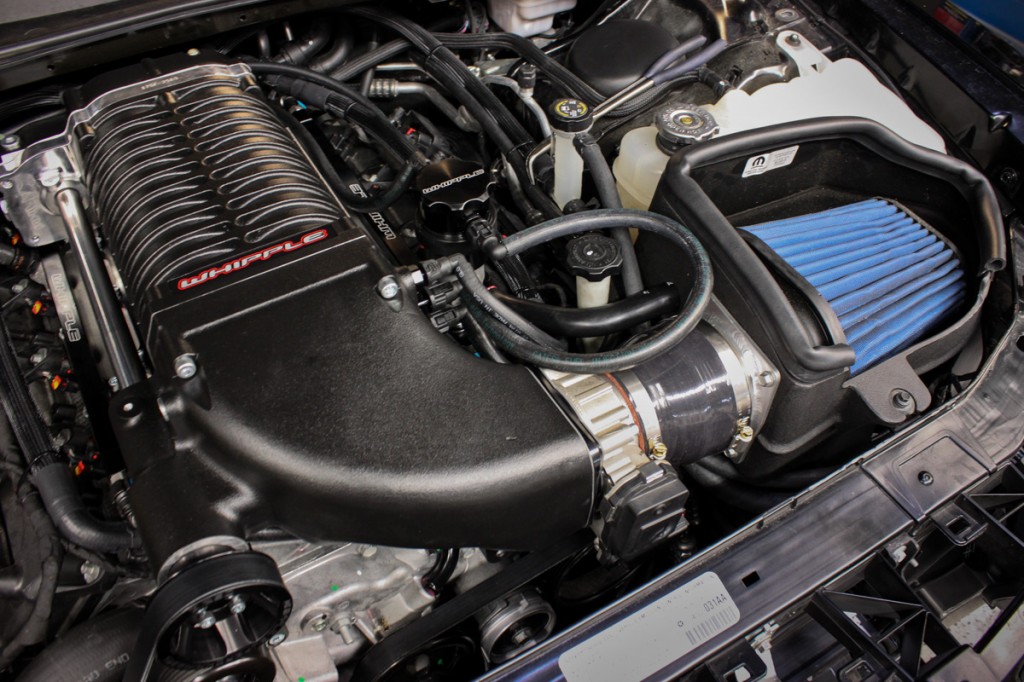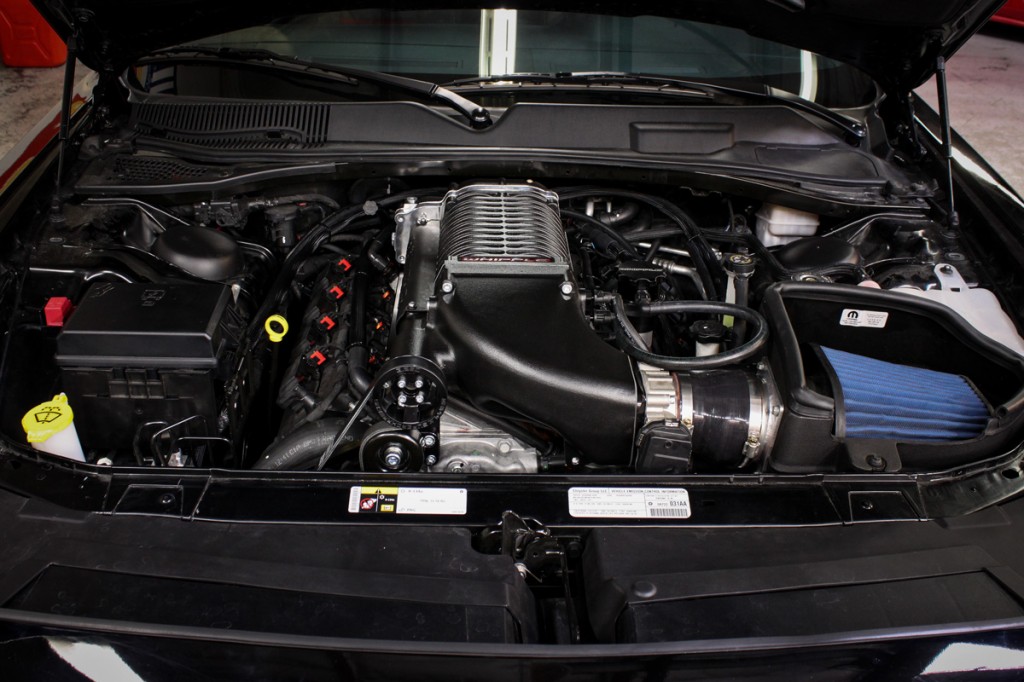 Supercharger Kit Features:
Requires no internal modifications
Built-in air-to-water intercooler
Boasts a flat torque curve for impressive acceleration
Enjoy instant boost at the touch of the throttle
Includes a manufacturer's 1-year warranty
Note: Because this supercharger was installed by the Whipple Authorized STILLEN performance shop, it is eligible for an extended warranty.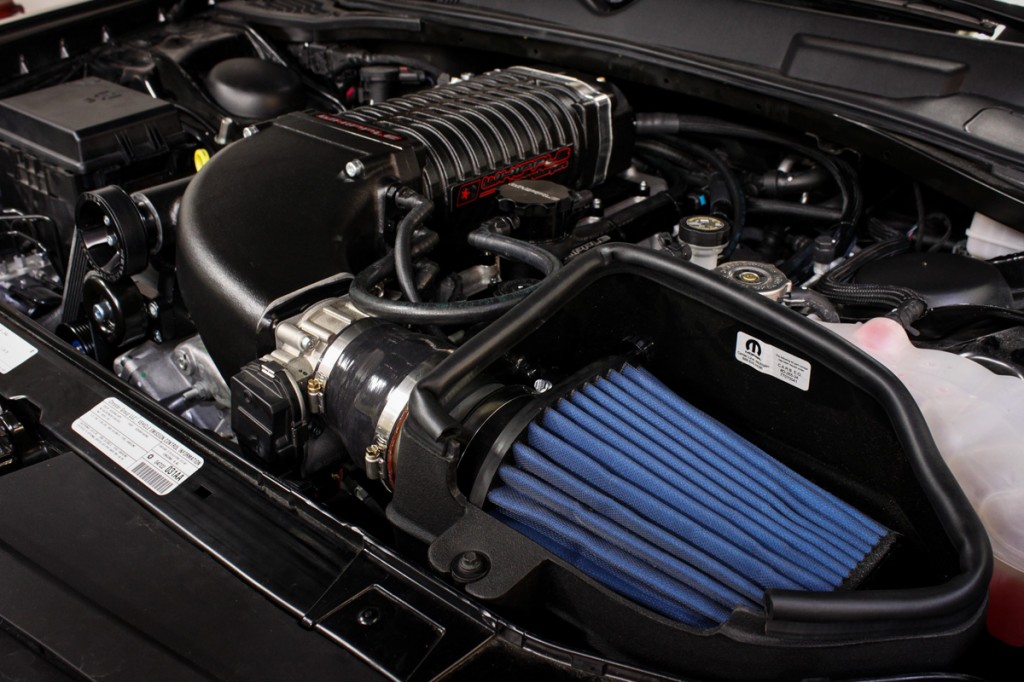 Southern California Whipple Authorized Installers
We know cars and we know how to make power. That's why STILLEN is Whipple's ONLY Southern California Authorized Installer. As the only recognized and warranty certified installer in the Los Angeles County, Orange County, Inland Empire and San Diego County area, owners that bring their vehicles to the STILLEN performance shop can rest assured that their superchargers will be installed correctly and that their vehicle will be eligible for coverage under Whipple's warranty options. This means in addition to the manufacturer's 1-year limited warranty, they can also extend their warranty by getting an optional 3-year/36,000 mile, 5-year/60,000 mile or even 5-year/100,000 mile warranty for their new supercharger.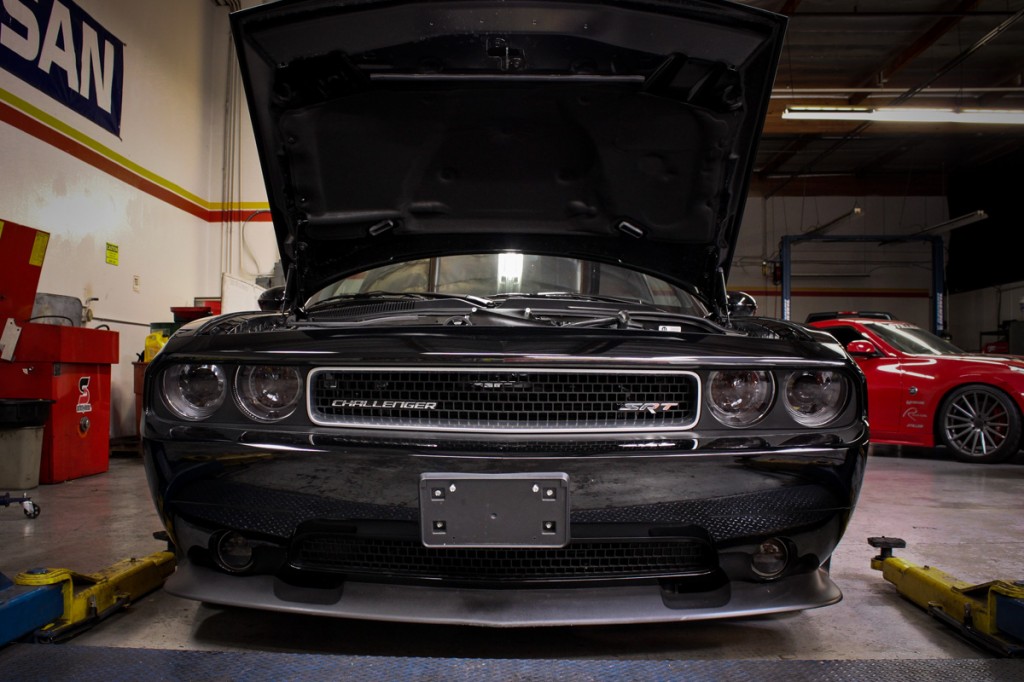 Questions? Contact Us!
If you've got questions about the 2013 Dodge Challenger Whipple supercharger that STILLEN performance shop installed on this vehicle or questions about any of the performance parts we offer, please give us a call at (866) 250-5542 our experts will be happy to answer your questions.