In just a few weeks, Team STILLEN will be unveiling our custom-built STILLEN Infiniti Q50 at the Las Vegas SEMA show! Needless to say, we are honored to work with Infiniti on this build and are very excited to show off the STILLEN SEMA Q50. Already, the STILLEN performance shop is hard at work installing the various performance parts that will be featured on our build.  As you can see from the photo below, this is going to be an exciting project for everyone involved!
Kyle Millen, STILLEN Vice President of Business Development had this to say about the project:
"The entire team here at STILLEN is very excited about this Infiniti Q50 project. For the past year STILLEN has been developing numerous parts for these great cars and this car represents a rolling catalog of just about everything that we offer for the Infiniti Q50. Our team carried out the STILLEN philosophy of looking at the entire car as a finished package. Starting with the exterior styling and moving into the car with the Q50 supercharger and STILLEN Q50 cat-back exhaust system, pushing power well into the 400 range. With all of this additional power we had to install one of our AP Racing by STILLEN big brake kits. To finish off the car we contacted our friends at Air Rex and installed one of their incredible air ride systems.  This is a very trick setup that really sets the car apart! Now with the car sitting lower and the big brakes installed we had to get the car finished off with the new Vossen VFS1 20″ wheels wrapped in Nitto Invo tires. This combination continues the luxury performance theme of the entire car."
Get Ready – We've Got New Q50 Parts Coming Out!
As you can probably tell from the photo above, the STILLEN SEMA Q50 will feature a couple parts we haven't officially released yet. Plus, there are a few parts not shown in this photo. Namely, the new STILLEN Q50 body components.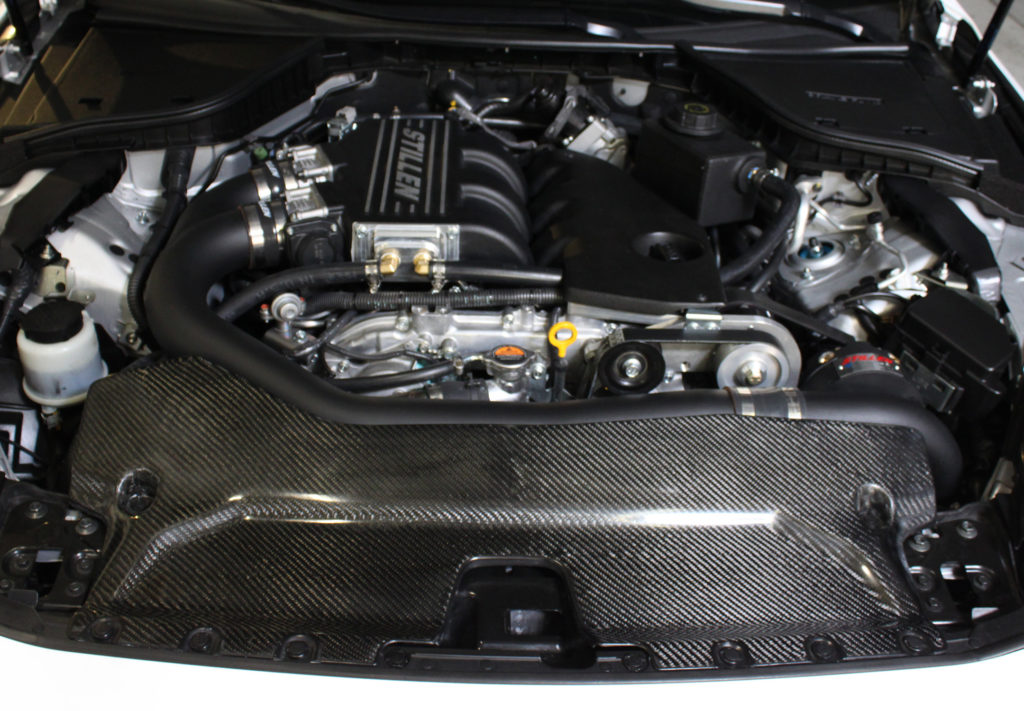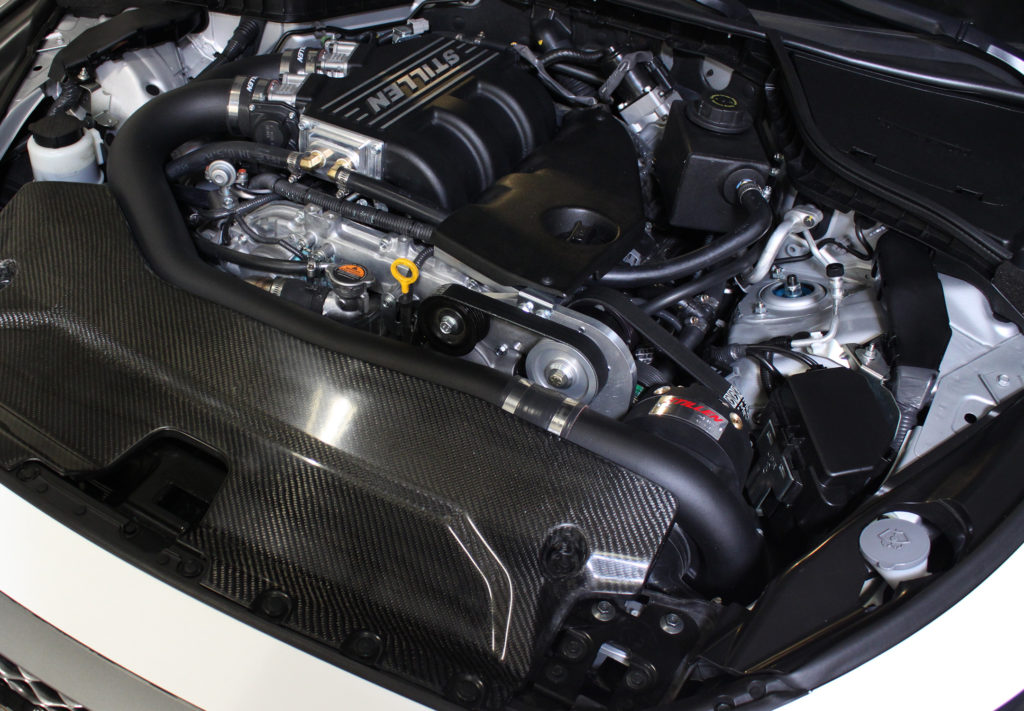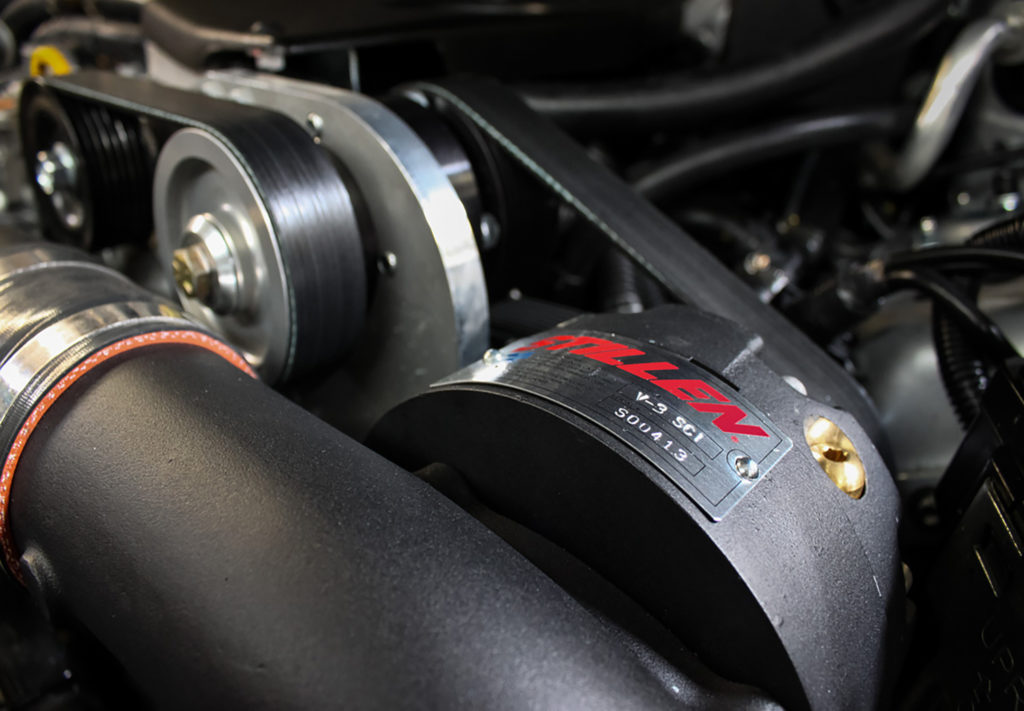 When asked about STILLEN's new carbon fiber division, Millen had this to say, "For decades STILLEN has manufactured all of our products in-house with specialized divisions for manufacturing, metal fabrication, CNC machine shop and poly-urethane body kits. We have now decided to add an in-house carbon fiber manufacturing facility.  We are very excited about this and look forward to releasing more carbon fiber in the very near future." As it gets closer to SEMA, be sure to check back here for more information on these brand new parts!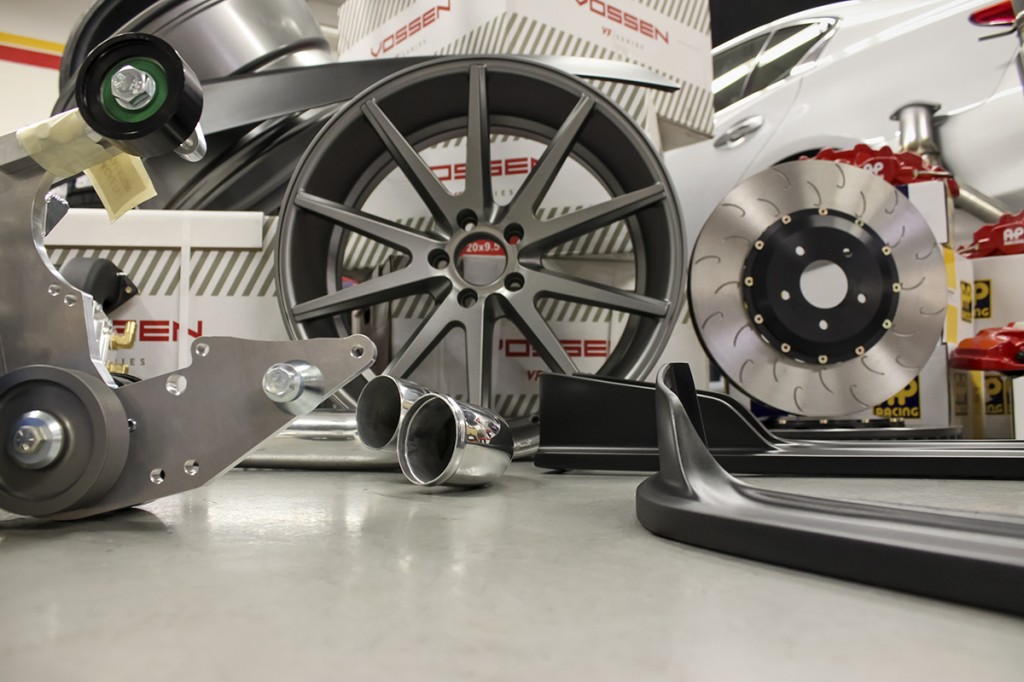 Featured Brands
No SEMA build would be complete without new wheels, tires and suspension. For these parts, we would like to thank AirRex Digital Air Suspensions, Nitto Tires and Vossen Wheels for their contributions to the STILLEN SEMA Q50. We appreciate your support!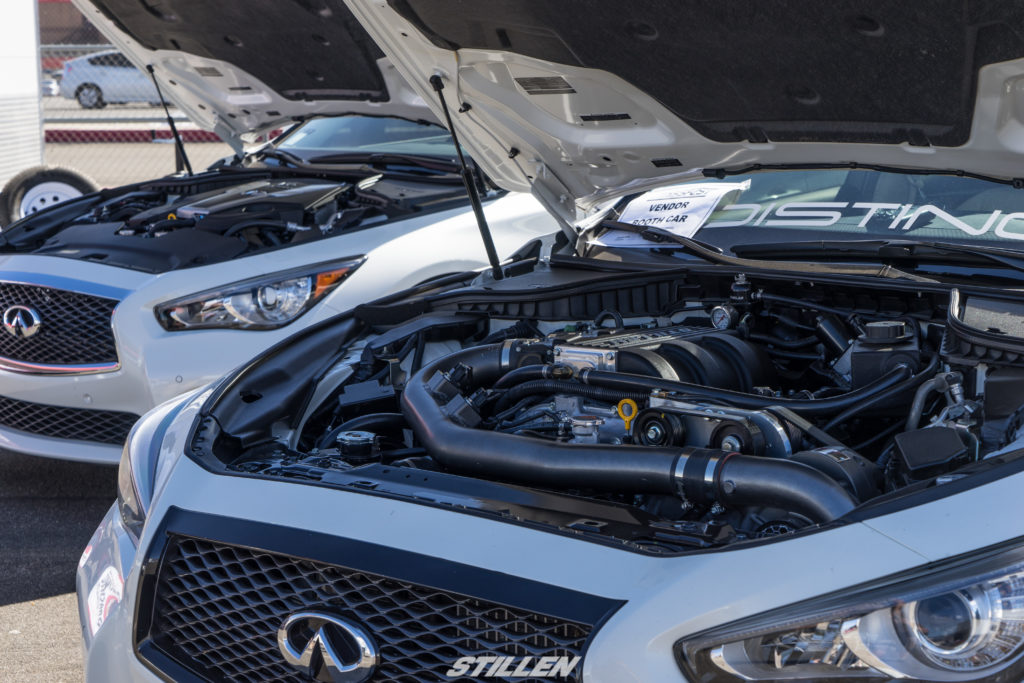 Follow the STILLEN SEMA Q50 Build
Please join us as Team STILLEN builds our Q50 and takes it on the road to SEMA, by continuing to visit the STILLEN blog. We'll continue posting updates and photos as the build comes to life. Additionally, leading up to and during SEMA, we will be posting updates on the STILLEN Facebook Page and STILLEN Instagram page. Follow along to keep up on all the action!
If you are attending SEMA, be sure to check out the STILLEN Q50. Also, be sure to let us know you stopped by to see our Q50 by tagging @STILLEN or by using #STILLEN and #SEMAQ50 in your posts and photos!
Contact Us
If you have any questions about the parts being installed on the STILLEN SEMA Q50 or any of the Infiniti Q50 parts we offer, please feel free to contact us. You can reach our experts by calling (866) 250-5542. We will be happy to make recommendations for you and answer any questions you have.