Busy going to school in Southern California, the owner of this 2012 Infiniti G37 Sedan wanted a way to unwind and have some fun with his vehicle this summer. However, like many of our first-time customers, he is new to modified vehicles and wasn't sure where to start. Our experts, who are enthusiasts themselves, love talking with our customers about the plans they have for modifying their vehicles and offering suggestions to help them get the most from modifications.
In this case, our experts suggested a STILLEN Gen 3 air intake kit for Infiniti G37 (good for 18whp / 13wtq on its own), STILLEN Infiniti G37 Coupe Cat-Back exhaust (another 19whp by itself). With the bolt on performance mod shopping list nailed down, this customer quickly agreed that this was the best way to get the power and performance he wanted.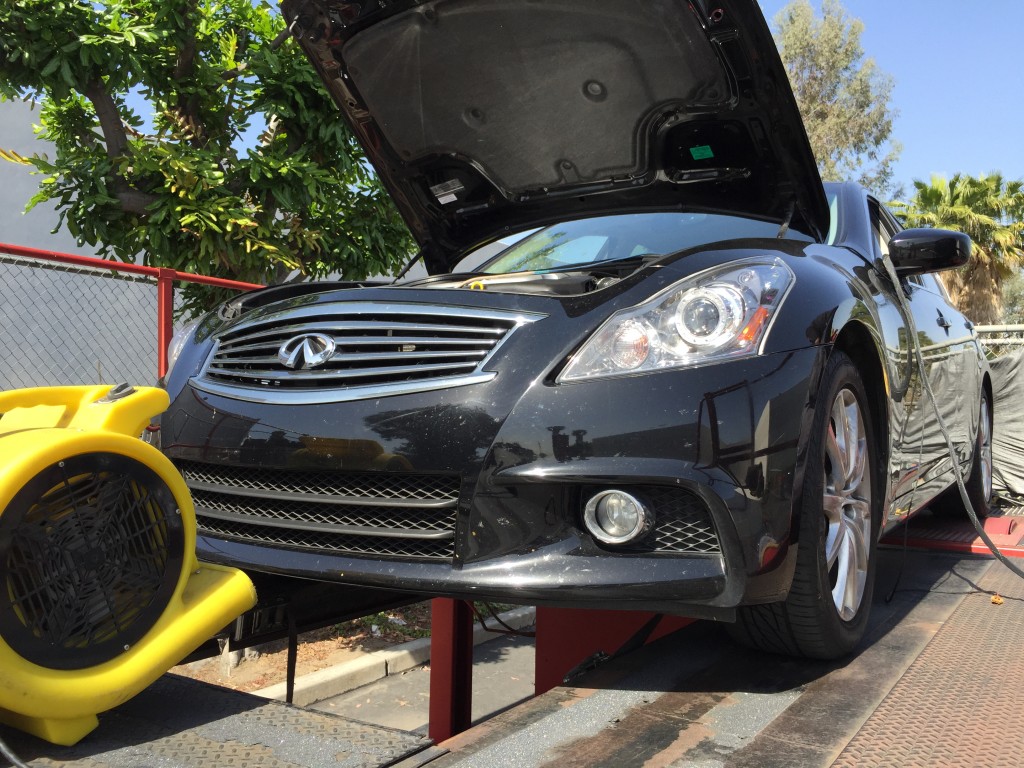 STILLEN Gen 3 Intakes
As one of our bestselling air intakes, the STILLEN Gen 3 intake is a go-to for anyone looking to get more power from their VQ37 engine.
With two large filters strategically placed in front of the radiator and varied diameter tubing, this intake kit provides clean, cool air to the engine and safely maximizes power.
STILLEN Cat-Back Exhaust
In addition to getting a STILLEN Gen 3 air intake installed, this customer also got a STILLEN G37 Sedan cat-back exhaust installed. This performance exhaust features mandrel bent tubing and is crafted from high grade stainless steel.
The end result is an durable exhaust that offers significant performance gains with power you can feel across the power band. Plus, it also features STILLEN's signature exhaust sound that comes to life when under throttle!

Dyno Results
Combined, the intake and exhaust helped this G37 sedan make 284 HP, which was a gain of almost 40 HP from stock. After a little refinement, we brought the final number up to 302 HP for a final gain of over 56 HP!
What's Up Next?
Like most visitors to the STILLEN performance shop, the modifications he made during this visit are just the start. Next, he's looking to upgrade his wheels, tires and suspension. Then, he plans on customizing the exterior with a couple STILLEN body components. If all goes well with these modifications, he's even thinking of getting a STILLEN supercharger. Once he's done bringing his vision to life, this is going to be one very nice Infiniti G37 Sedan!
Contact Us
If you're ready to get more power from your vehicle, improve its handling or have other upgrades in mind, be sure to give us a call! Our experts will be happy to help you strategize your next build simply give us a call at (866) 250-5542!